Tripawds Nation, get ready to grab some tissues, Koda the Miracle Puppy has a Tripawd Tuesday story that will leave you crying tears of joy for the leap of faith that a very special group of people took in order to save his life. His Mom Chelsea tells more: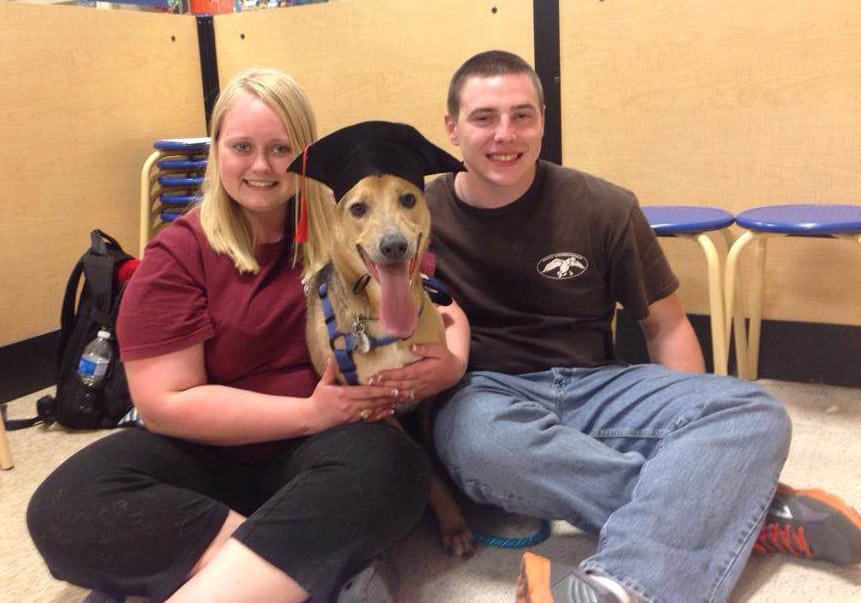 My name is Chelsea and my fiancé's name is Zachary. We have a tripawd named Koda. He has his own Facebook page even. At 4-6 weeks of age, and 2 pounds, he was found on the side of the road by an animal rescuer.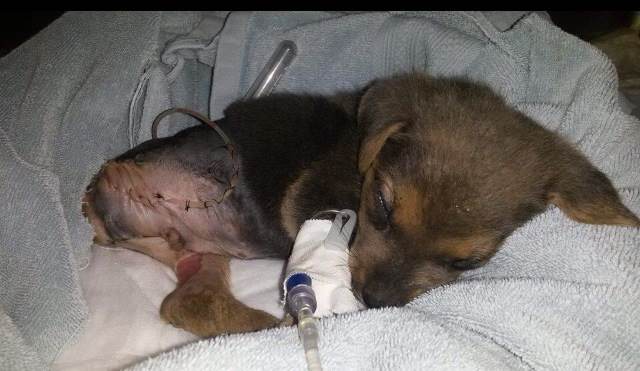 It was obvious that he had been run over by a car and looked as though he had been thrown out of one as well. His pelvis and back right leg was completely shattered and his intestines were exposed. He was rushed to vet after vet before one would finally take him in.
They did emergency surgery on him to remove the leg, set the broken pelvis, and remove the injured bowel and small intestine. At this point, he was given a very slim chance of survival.
He was on life support, had supporters from around the country, and had made it onto local news and radio stations. I was still in the Pre-Veterinary program at Texas A&M University and had experience as a veterinary technician. A friend heard about his story and knew I was capable of keeping him alive and sent his story my way.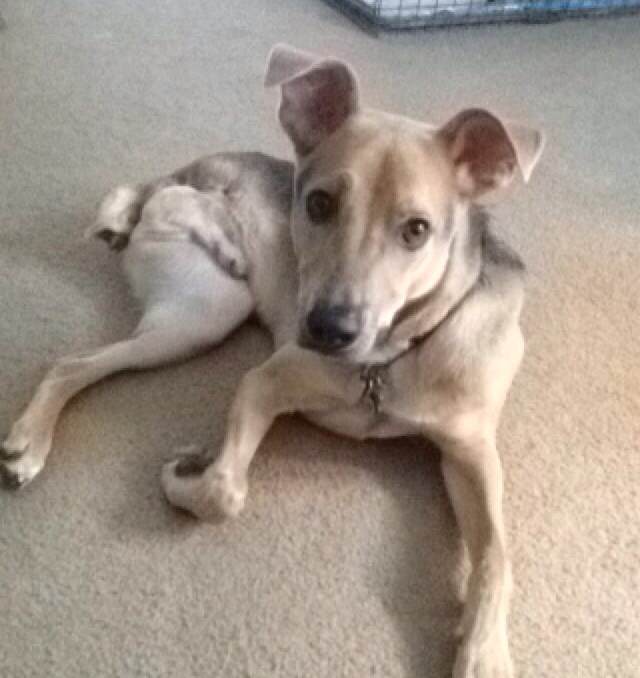 Of course, I fell in love immediately and sent in my adoption application within 30 minutes of seeing his picture. After weeks of intensive care at the vet, he was placed in my arms at a mere 2.5 pounds and I brought him home for good. He had been named "Tread" due to the nature of the accident, but I liked the name "Koda" much better. I was told he still may not make it, but promised that sweet boy that I wouldn't let anything happen to him. A year and another surgery for his neuter and more repairs later, he's doing great!
He has gone through intermediate training and is training to be a therapy dog so we can visit amputees in the hospital and he can run and jump better than most dogs with all four legs! His only issue right now are his horrible allergies, but he's getting allergy testing in a few months. He's gained over 40 pounds and has a heart of gold for people.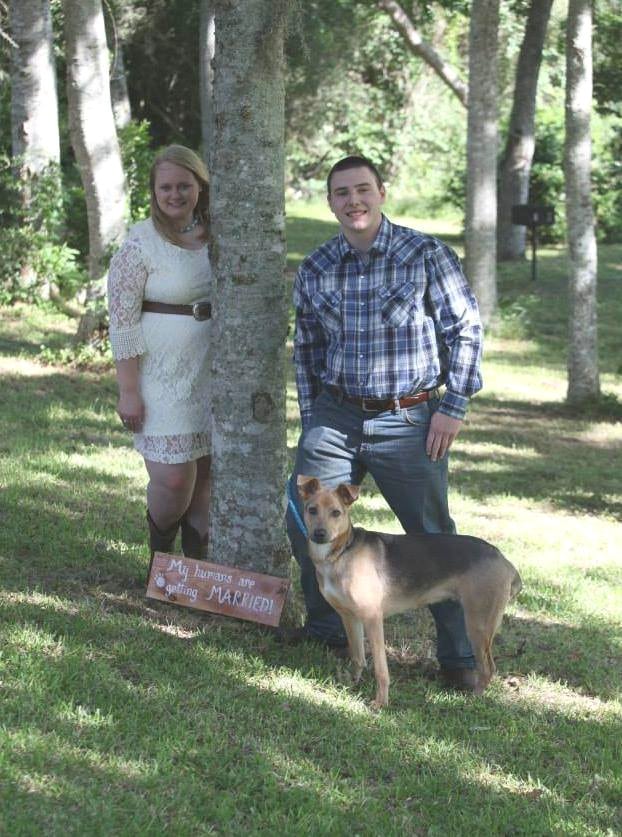 He's truly a miracle dog and a blessing."
Get Featured on Tripawd Tuesday
Each Tuesday, Tripawds from around the world can enter for a chance to be "Tripawd of the Week." Just share your Tripawd's story and you're entered to win! On every Tuesday of the week, tell us about your three-legged hero here in the Tripawds Discussion Forums or on the Tripawds Facebook page. Just follow these easy steps:
In a few short sentences, describe your three-legged hero's story.
Include a photo or video.
Include a link to your Trpawds Facebook page, Forum topic and/or Tripawds blog (if applicable)
All entries must be received by Saturday at 11:59 pm. One Tripawd story will be selected at random to be featured the following Tuesday.