Want to make a big difference for a new Tripawd living in an animal shelter – for less than $25? Then join us by creating a Tripawd Recovery Survival Kit!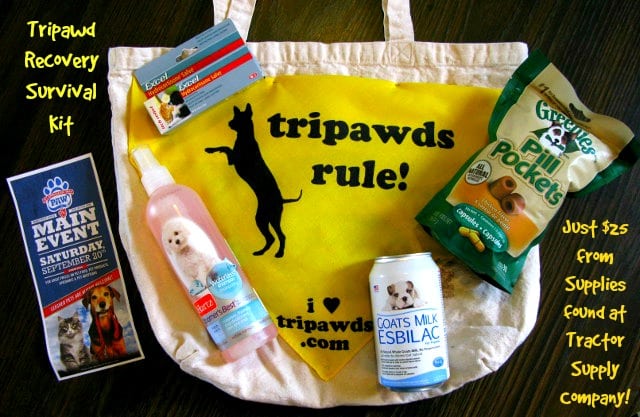 We're making this handy animal shelter gift for recovering Tripawds as part of the Pet Appreciation Week celebration happening at Tractor Supply Company stores across America.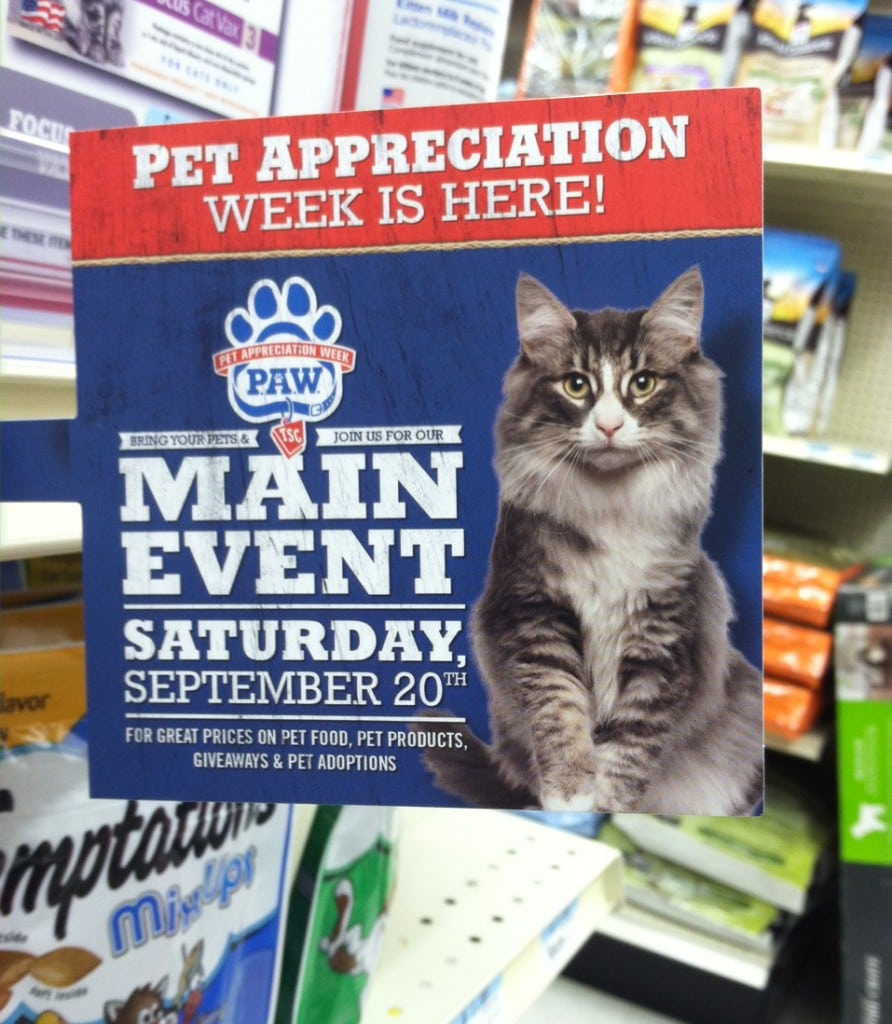 TSC's employees are huge animal advocates and until September 21, the Tractor Supply Company P.A.W. campaign is celebrating pets and the humans who love them! All week long P.A.W. is hosting fun events like pet adoptions and giveaways. Here's why you need to go to this fun celebration:

The main event is this Saturday 9/21 so don't miss it! There's no better time to make a big impact at local animal shelters, here's how we're doing it:
Step 1: Gather Your Tripawd Recovery Survival Kit Supplies
If you've been through a cat or dog's amputation recovery then you know that having good post-surgery pet supplies is critical for a smooth transition to three legs. For cash-strapped animal shelters, finding these extra funds can be ruff – but that's where your $25 can help!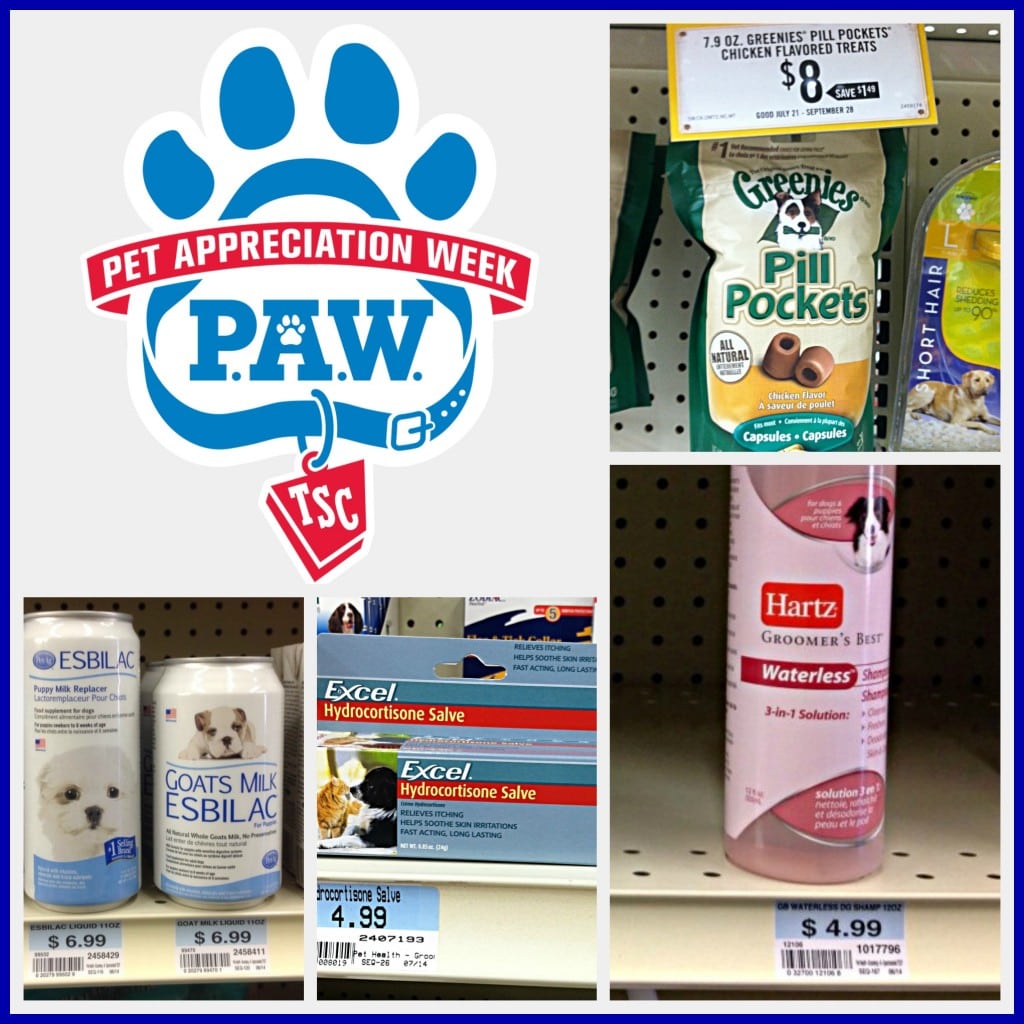 Tractor Supply Company stores have dozens of high quality, affordable dog and cat amputation recovery supplies that animal shelters can use to help recovering Tripawds. Their knowledgeable, friendly employees stock the shelves with everything from premium brand food to crates, bowls, grooming supplies, toys and more.
We picked these products because they're great for recovering Tripawds and affordable too.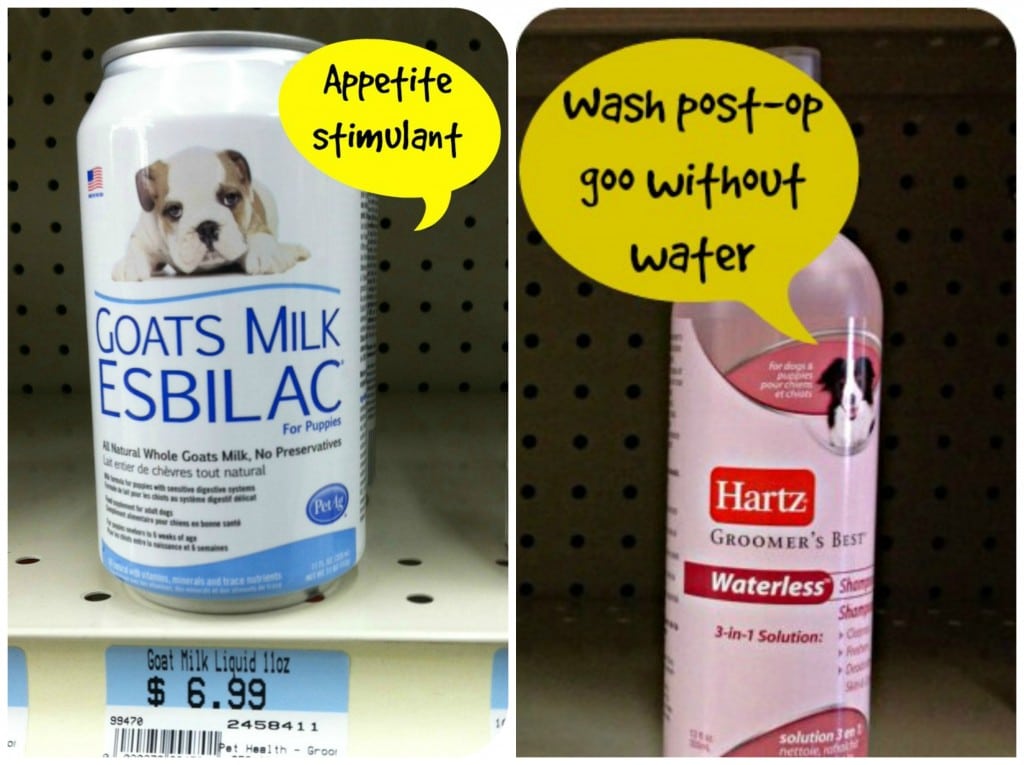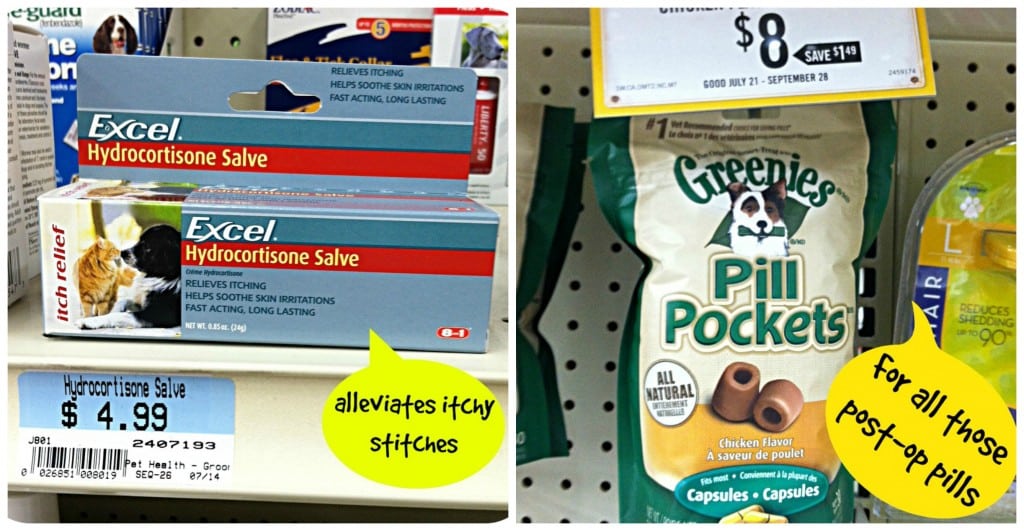 Step 2: Assemble Your Gift Bag
Next, put your amputation recovery supplies into something inexpensive that your animal shelter can really use – a canvas grocery bag that doubles as a sling for the new Tripawd!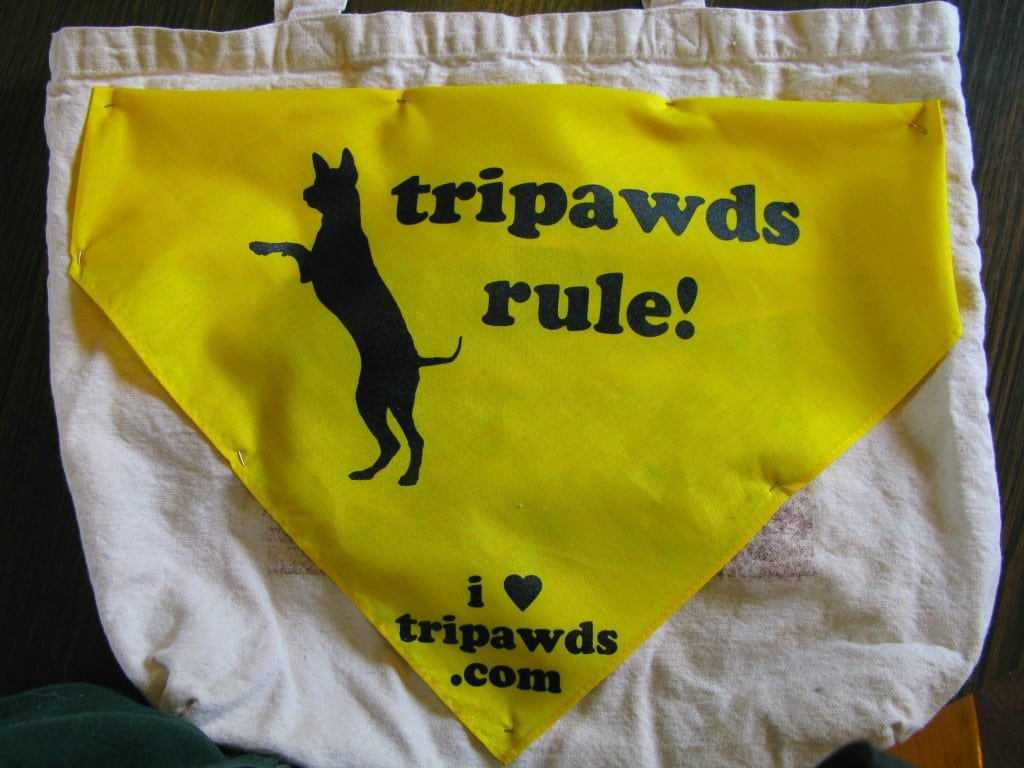 As many of you know, canvas grocery bags make great temporary slings and everyone seems to have one of these freebies lying around the house, so it costs nothing to use as your gift basket.
You can use a bigger bag since most Tripawds tend to be larger dogs (cats rarely need assistance with a sling). Decorate with anything, including a "Tripawds Rule!" Bandana! Just pin it to the front and the new Tripawd can wear it proudly!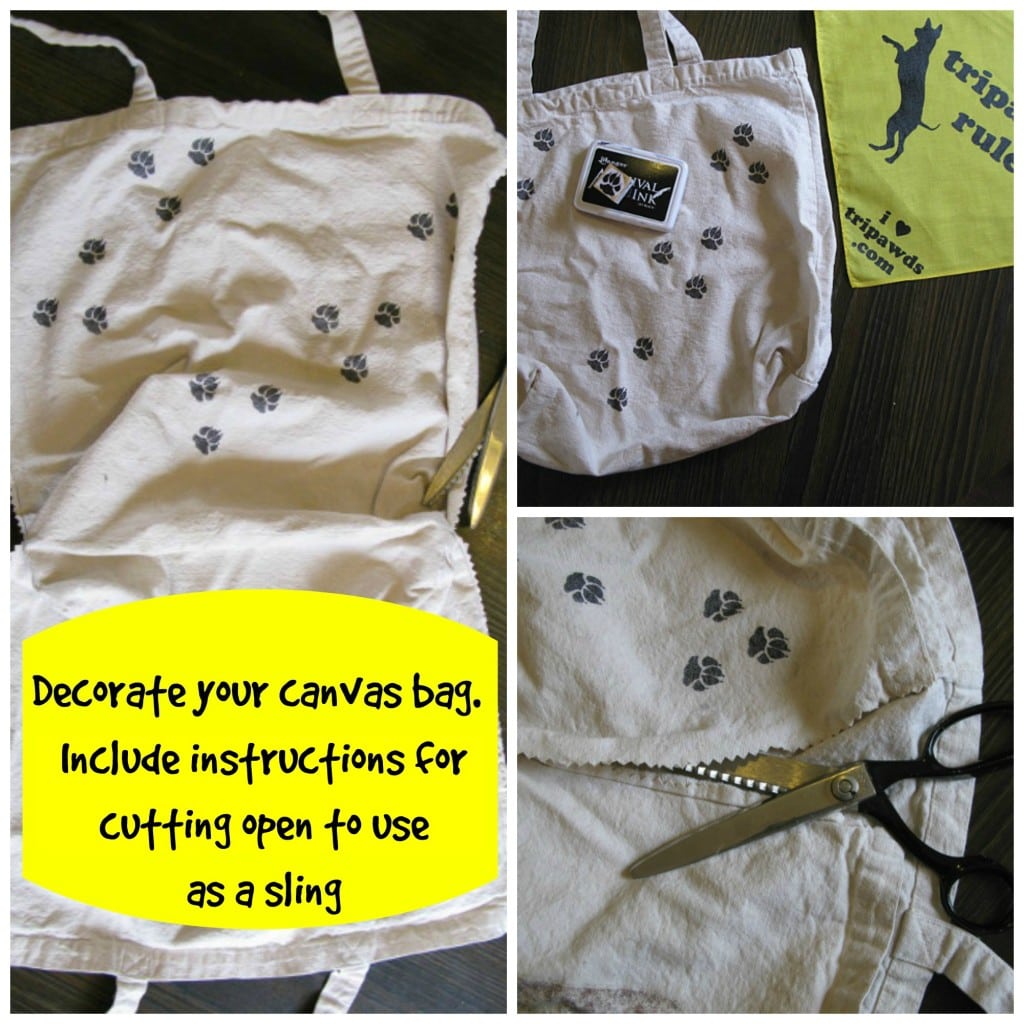 Our pet amputation survival kit is going to Larimer County Humane Society. We hope you'll consider making at least one of these inexpensive but useful Tripawd Recovery Survival Kits for your local shelter during Tractor Supply's Pet Appreciation Week!
DISCLAIMER: This post is sponsored by Tractor Supply Company and the Pet Blogger Network. We are being compensated for helping spread the word about Tractor Supply Company, but Tripawds only shares information we feel is relevant to our readers. Tractor Supply Company. is not responsible for the content of this article.