Have you considered taking a trip to meet other Tripawd pawrents, but you aren't sure how to begin planning your adventure? Well, Tripawds Member Karma can show you how!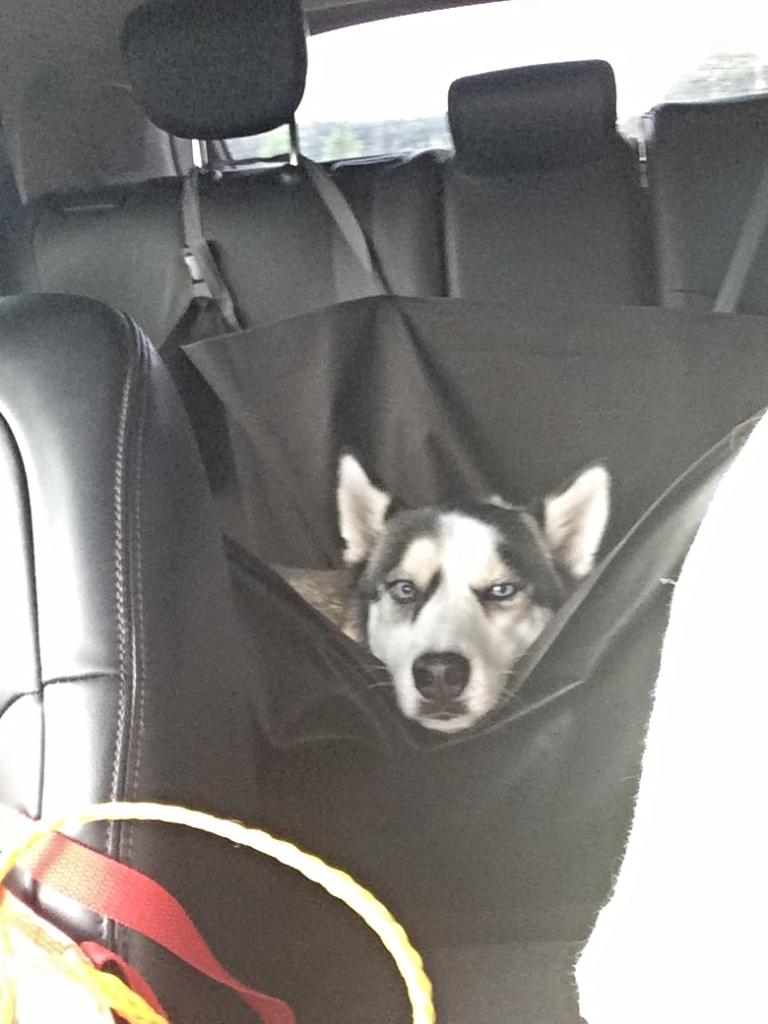 Here is how she hit the road to meet another member, Angel Leo's Mom, during August. Karma wrote this just for the Tripawds community, her story will inspire you to pack your bags and get hoppin'!
A few months ago, another Tripawd's member and I were discussing summer vacation plans. Sherry, angel Leo's mom and now Cooper's mom, and I have become friends through the digital world of Tripawds. Her husband and her like to take off in their RV with their two dogs and two cats and explore. And this year, they were considering heading south, which is my general direction since I live in Atlanta. Nothing solidified for a while, but as the time came for their vacation to unfold, they ended up a few hours north of me. Unfortunately, it was the middle of the week and not possible for me to meet up with them. While letting her know that I wouldn't be able to meet her, she let me know that they were going to head over to the Charleston, SC area. Well, I love that area and I decided that a 5 ½ hour drive wouldn't be too bad for a long weekend.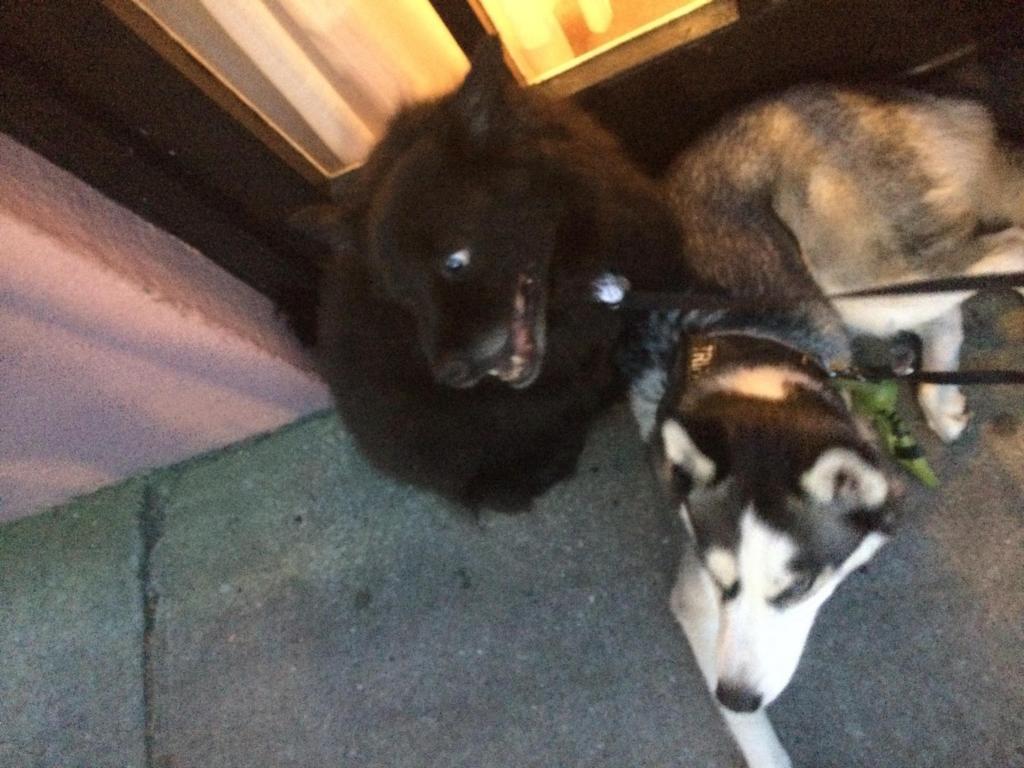 Thus, the adventure began. With two days' notice, there was a lot to get done if I was going to take off from work and pack up my pups for a road trip. I hadn't traveled with the dogs in a while, and I had to brush off my thinking cap on the intricacies of traveling with pets. The biggest concerns I had were pet friendly accommodations and being able to have them with me at all times.
Sherry and her husband were staying in a KOA in that area. I never knew all the accommodations that the KOA's could provide. The one in the Charleston area had cabins with A/C, a pool, a dog park, and activities. And many of the cabins were dog friendly. That seemed the best bet in staying in the area. Unfortunately, they were booked up.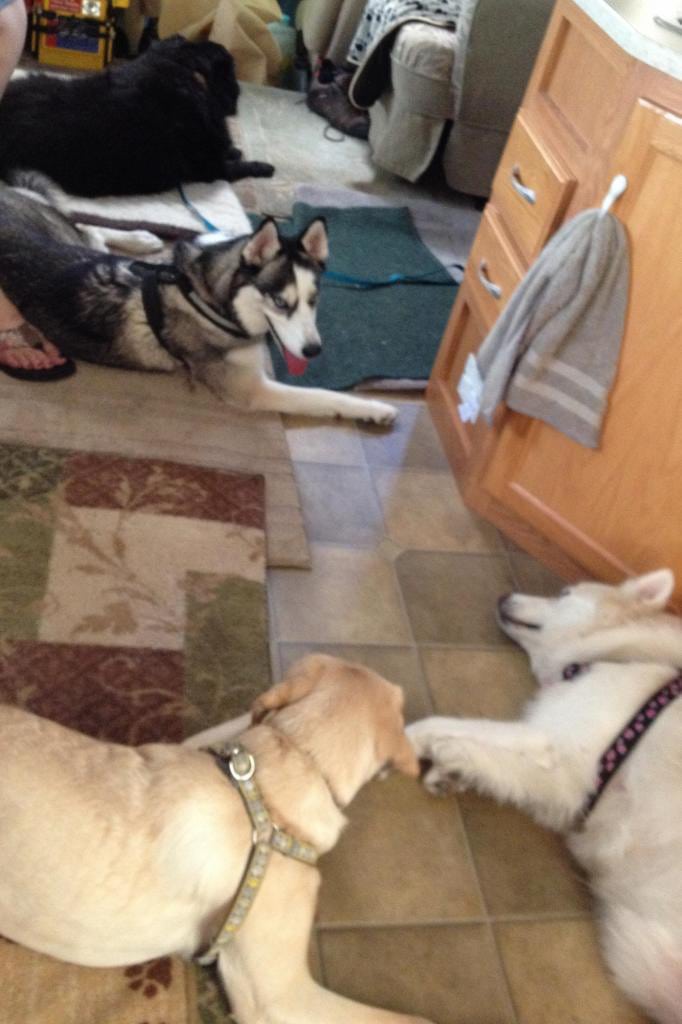 Time to hit the internet. I did an internet search on "pet friendly hotel in mt pleasant sc" and a cool map came up with dots of places that fit that search. Using the locations on the maps and looking at rates, I found a nice and reasonable priced hotel that would let me stay with both of my girls. I have stayed at hotels with the dogs in the past, so I knew there are sometimes charges. This one was a little expensive with a fee per pet per night, but sometimes there isn't a fee or there is only a pet deposit.
A note on using the internet, I do recommend a phone call to the hotel to book the reservation and to verify their pet policies. With the hotel taken care of, next task was packing. I'm a worry wart, so I definitely over-packed. Fortunately, it was a road trip and it doesn't hurt to have an extra bag. I made sure that they had:

a couple toys
a couple rawhides which I call babysitters
food
a water jug
bowls
tons of poo bags
puppy pads as a "just in case"
harnesses
leashes
and a first aid kit complete with Benadryl and Rimadyl.
Packing for myself was easy.
The drive over to Mount Pleasant went well. Adelaide, my Tripawd husky, was so excited she didn't sit down but for maybe a half hour the entire time. We pulled over to the side of some country roads a couple times to stretch our legs, take little potty breaks and drink some water. (The K9 water bottle (pictured above) worked out great, available on amazon).
Another thing I had to think through was my own potty breaks and traveling alone with the dogs. Can't take them in with me and it was one of the hottest days of this summer. I ended up parking near the entrance of a gas station so I could keep an eye on them and the car and then left the car running with the parking brake on and the A/C of course and then locked the car with the keys with me. That way I didn't have to worry about them and the heat.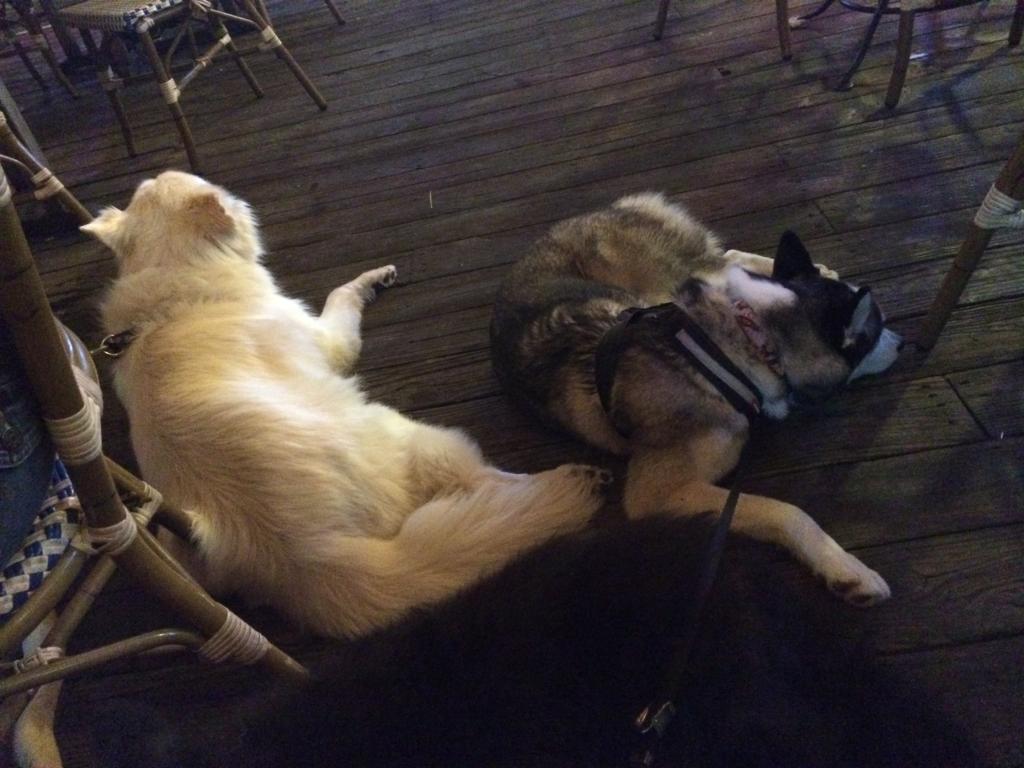 We had a quiet first night at the hotel. The dogs were pretty tired after the long drive. Next day, we finally got to meet Sherry, her husband, and her crew. All the dogs got along great and we had great time visiting. We were able to do an activity of tie dying t-shirts with the dogs. The KOA also had a hay ride and while dogs weren't technically permitted, they were sweet enough to let us go on it with the pups when there weren't as many people and nobody had any objections. Biggest obstacle of the day was worrying about the heat.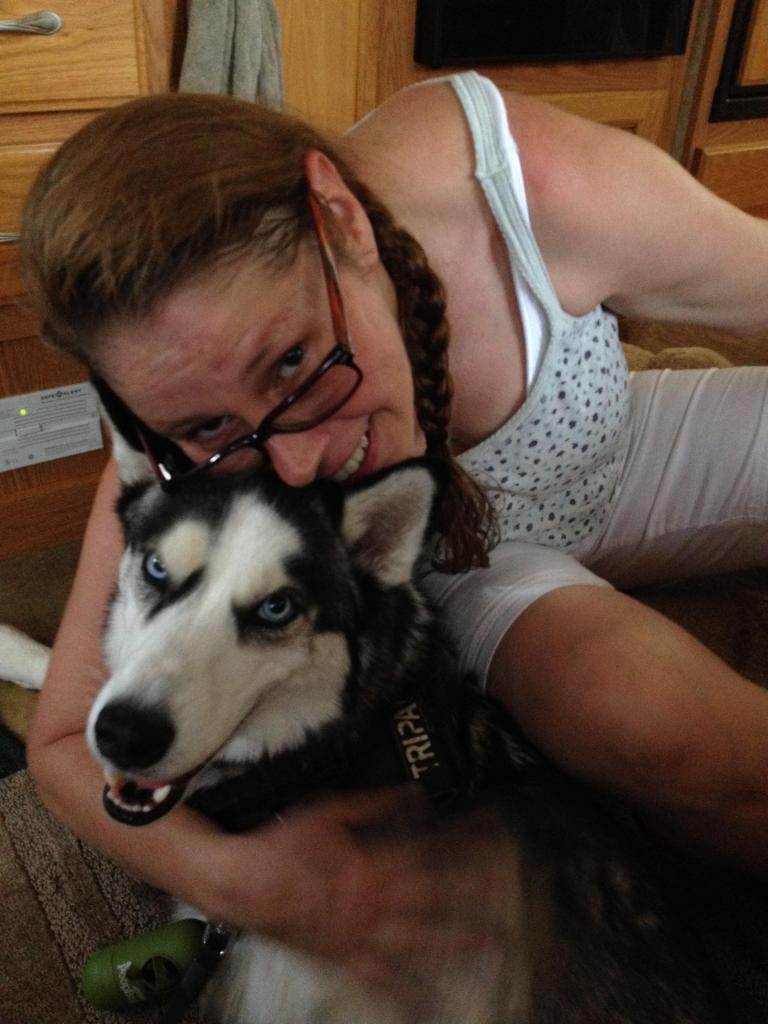 I made sure I kept making the girls:
drink water
rest in the shade
and stayed mindful of their paws when walking so they weren't on hot pavement.
With all of the activity, I did notice my older gal, Aissa, limping by the afternoon and I gave her one of her Rimadyls which worked wonders. We grilled out for dinner that night and relaxed with all of our dogs, chatting about all sorts of things, and then I headed back with my girls to the hotel.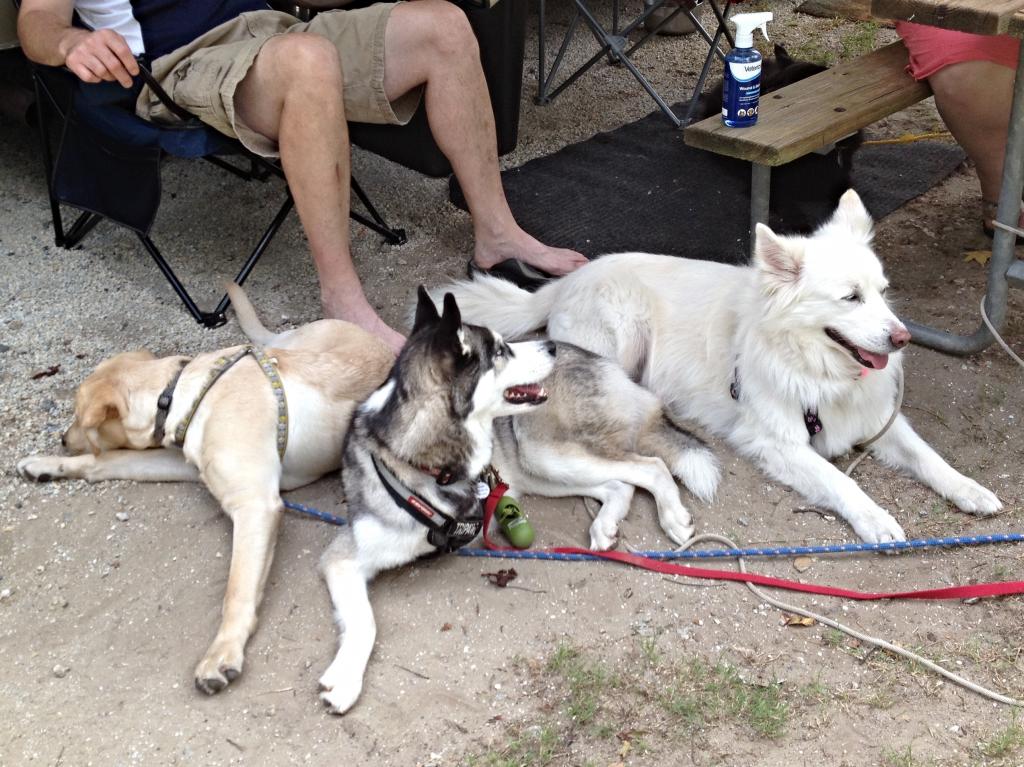 The next day was my last day to spend before heading back home. My girls and I met back up with Sherry and her husband and relaxed most of the afternoon. Using the internet once more, I searched on "pet friendly attractions" in the area and brought up the website, http://www.bringfido.com. It is a great resource for everything pertaining to traveling with your pets. Through this website, we found a Charleston Ghost Tour that was a walking tour through downtown Charleston and it allowed pets to come. We called for reservations and to confirm their pet policy.
Dog Friendly Fun in Charleston
The tour began in a park at 7:30 pm which was perfect. The weather cooled off, the streets weren't as busy, and that made it easier in bringing the dogs. The pace was slow, where we would walk a block or two and then stop and listen to stories about the area, which gave the dogs an opportunity to rest. We made sure to hang at the back of the group so the dogs wouldn't bother the other tourists. All the dogs were perfect and well behaved. I was so proud of the girls.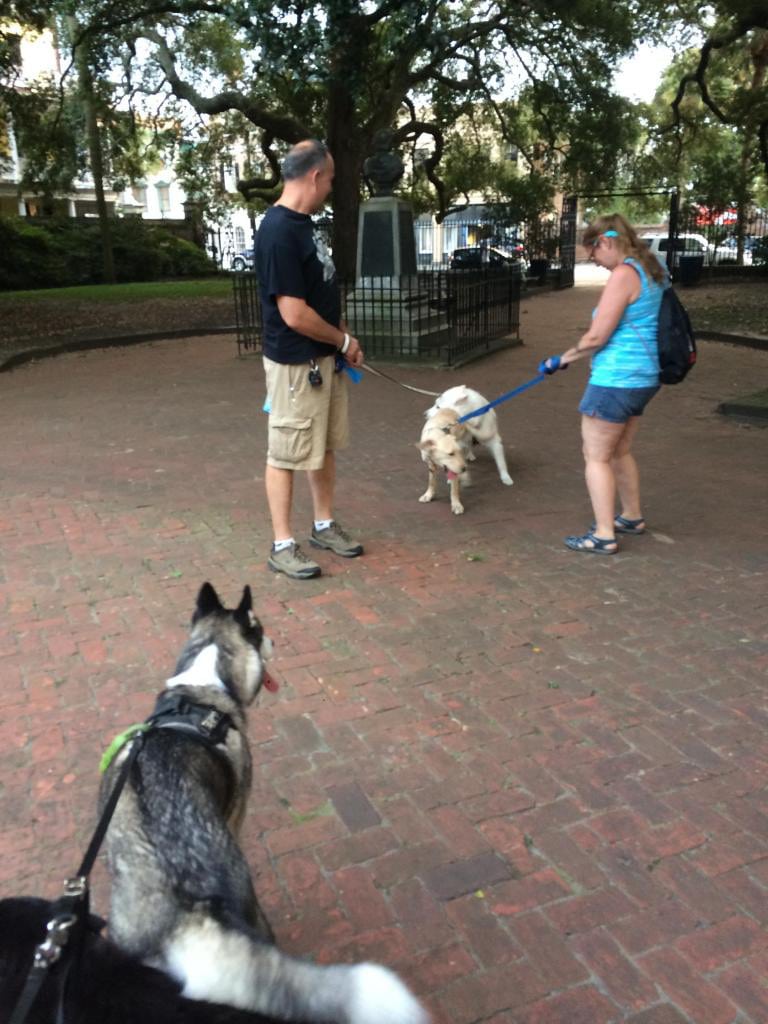 On a whim, I asked the tour guide if he knew of any restaurants with outside seating that allowed dogs. He was able to list 3 nearby restaurants. Another couple on the tour overheard our question and they added a few other restaurants as well. We ended up picking a seafood restaurant and bar alongside one of the large rivers. They had water bowls down on the patio for the visiting dogs. We were able to sit back and relax, enjoy a nice meal, and have all of our dogs by our side.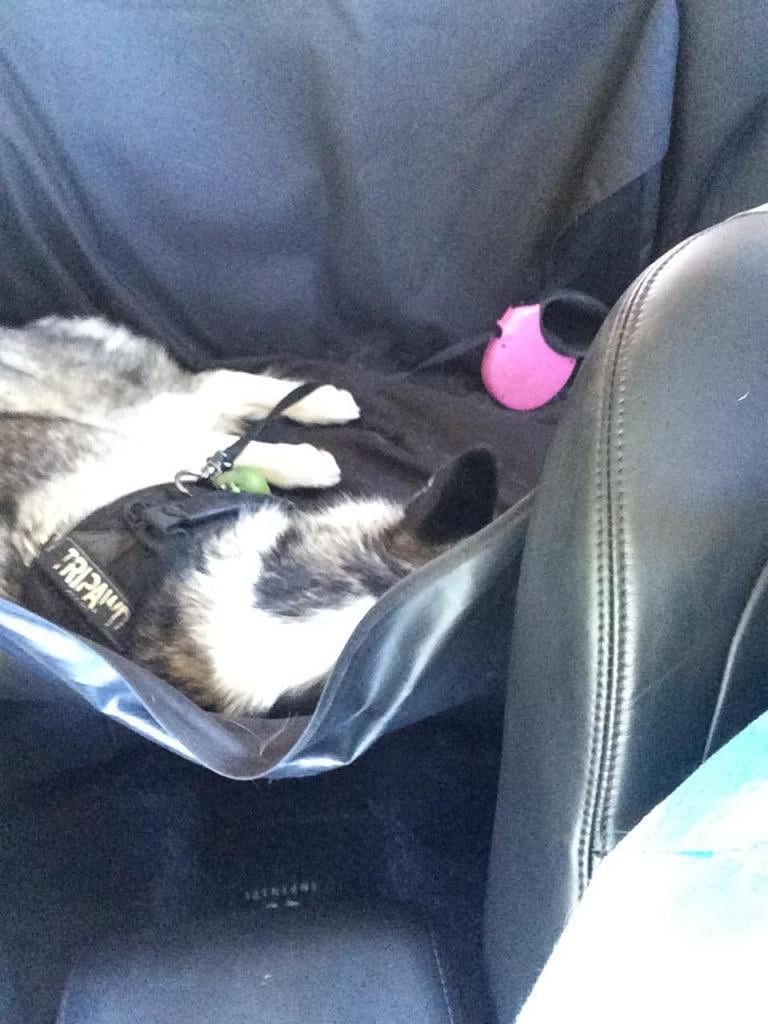 It was the perfect ending to a superb trip.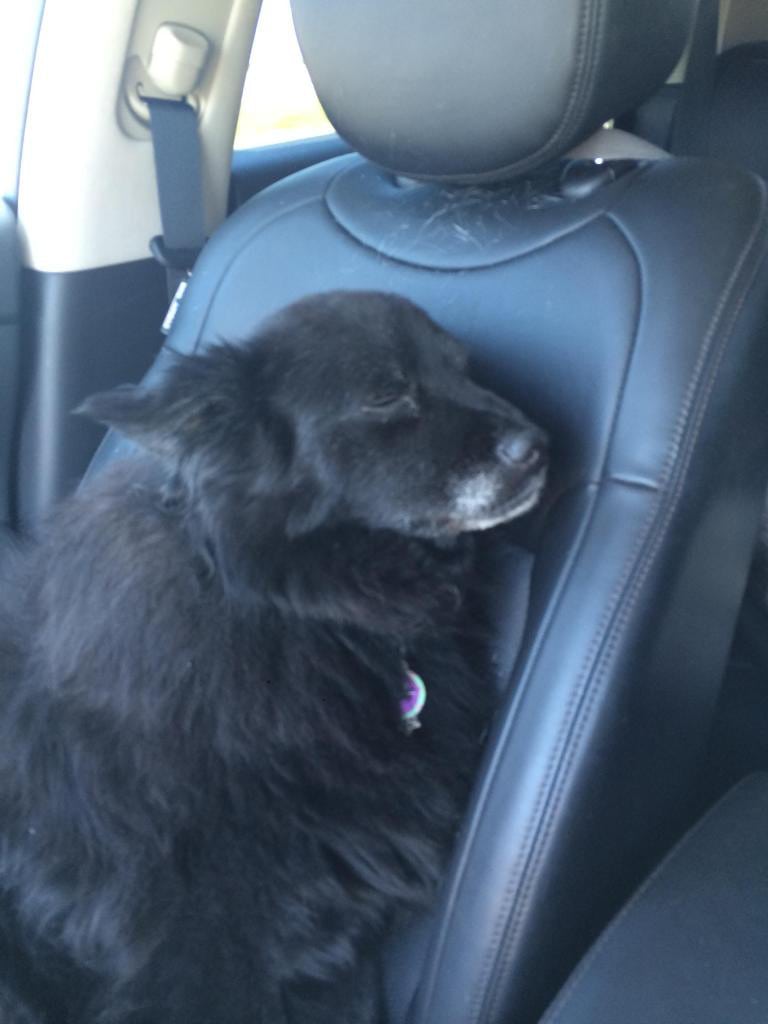 Do you have a Tripawd adventure you'd like to share? Contact us today!