For most of us, catching a glimpse of a muzzled dog evokes primal fear within us. The funny thing is, that dog couldn't be safer while wearing a muzzle!
In our mission to provide the Tripawds Nation with pet health, behavior and safety information that can help our three and four-legged pack mates, we present to you a guest blog post written by Maureen Backman, MS, CTC. She is the founder of The Muzzle Up! Project and owns Mutt About Town dog training in San Francisco, CA. Here she explains why muzzles are great for many dogs, and how to use them properly:
Muzzles: We Don't Need to Fear Them
Our world is full of safety measures. Seat belts, bicycle helmets, life vests, airbags, to name a few. Many of these pieces of equipment are cumbersome and annoying at times, but we wear them all the same because of the benefits they provide: peace of mind, safety, and protection.
The reason I bring up these examples is because in the world of dog behavior, one of the most essential pieces of safety equipment we have is the muzzle. Unfortunately, their appearance and the judgments associated with them prevent their usage, sometimes with tragic consequences.
It's not unreasonable that we should be wary of muzzles. After all, their main usage is to prevent dog bites, something we've been conditioned to fear. But which scenario is more unsettling: Encountering a dog whose owner has taken the protective measure of using a muzzle, or encountering a dog whose owner is aware of the potential for aggressive behavior but refrains from using one? While the second dog may not look as scary, the lack of muzzle presents a much more dangerous situation.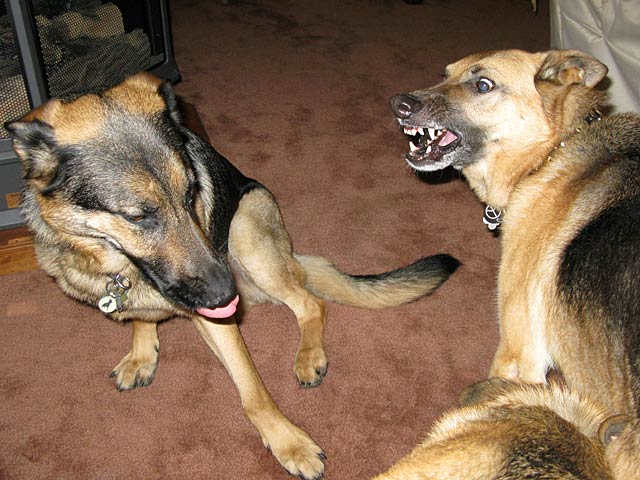 Dogs' welfare suffers as well when humans fail to use muzzles. They miss out on walks, trips to dog parks, and other key socialization opportunities that contribute to a happy and healthy dog.
Muzzles allow dogs to operate safely in our confusing, sometimes frightening world. While positive reinforcement training techniques can address a dog's aggression, and in many cases result in successful behavior change, many dogs need to wear muzzles while during and after the training. This is for others' safety, and many times for the safety of the dogs, too. If a dog develops a bite history, particularly a history of biting another person, that dog risks being relinquished to a shelter, being labeled a dangerous dog, and possibly being put to sleep.
While they look ominous, muzzles are a humane safety measure for dogs. That being said, when used the wrong way, they can be aversive and harmful to dogs. If using a muzzle with your dog, keep the following in mind:
Introduce your dog to a muzzle via classical conditioning (trainer speak for allowing your dog to form positive associations with wearing it). Here's an excellent article by Pat Miller on muzzle training.
Always ensure wearing a muzzle is followed by something enjoyable to your dog – a walk, a play session, or treats. This will ensure the muzzle remains a positive element for your dog.
Use a basket muzzle, never a cloth or "grooming" muzzle. Cloth muzzles prevent a dog from panting, and can be dangerous when worn for extended periods of time. Basket muzzles allow a dog to take treats, drink water, and pant.
Measure your dog to ensure a proper fit. Most muzzle brands list sizing information on their websites.
Don't substitute a muzzle for training or to control barking. If your dog has a history of biting or aggressive behavior, contact a positive reinforcement trainer. A muzzle will likely used in conjunction with a behavior change plan.
Muzzles should not be used as a punishment device. Using them as a punishment will interfere with the muzzle's positive associations, and could result in unwanted behavior and emotional consequences.
A note on muzzle training
The primary goal when muzzle training is to develop a dog's positive conditioned emotional response (CER), which is the technical term for a dog's association (positive or negative) to a stimulus. For example, a dog who is uncomfortable being handled by strangers may develop a negative CER to the veterinarian's office. On the other hand, a dog who has been trained to love handling and has a history of receiving high-value rewards during vet visits may develop a positive CER.
The above image, created with help from Jean Donaldson and The Academy for Dog Trainers, illustrates the positive CER we build through a standard muzzle training plan. The presence of the muzzle, and the placement of the muzzle on the dog's body, always results in a high-impact, high-value reward (in most scenarios, food). In the world of dog math equations, we're teaching the dog: Muzzle = snacks.
While this initial training is critical to getting your dog comfortable wearing a muzzle, it's important continue pairing the muzzle with fun, rewarding scenarios for your dog. Why? Because dogs are masters of association.
Get creative with your dog's math; Muzzles = snacks, affection, meals, playtime, and anything else your dog finds rewarding!
For more information visit the Muzzle Up Project website today!