A Tripawd journey is filled with so many unexpected pawsitive lessons, even while facing something as heart-breaking as cancer. Today on Tripawd Tuesday we're spotlighting the special lifelong blessings that new Angel Tripawd Snoop gave to his pack, which his Mom Esther so eloquently shares in this letter she sent to us: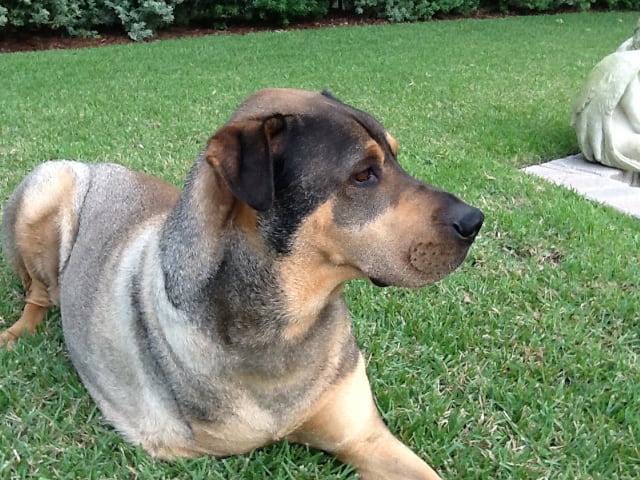 Since July 10 2014, With the loss of my Snoop, I've been looking back at this entire journey. This is from the time of Snoops diagnosis to our last kiss, our last hug and cuddle, our last everything physical.
This all began last May 2013, it all began with a limp, or so we thought. So begins our journey with all the vets and the specialists. I remember clearly hearing the doctor say Snoop had osteosarcoma in his right front leg, hearing those words and truly comprehending them at that time didn't go hand in hand. Overwhelmed to say the least.
We asked how could this have happened. Here was an extremely healthy, fit dog, how could he of been diagnosed with bone cancer. After the flood of emotions from overwhelming to disbelief, knowing that life isn't fair sometimes and things just happen. Knowing you've just got to try deal with it the best you can and move forward. So we did……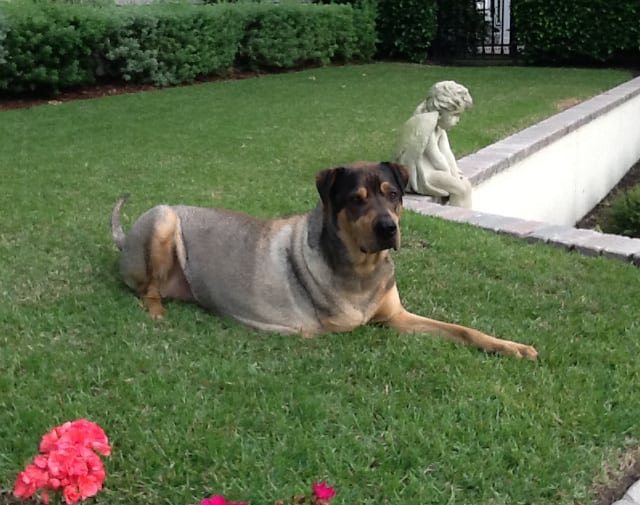 We were told our options, there was no evidence of mets in the lungs.So we talked and weight out what to do. Is this fair to him or is it selfish. Well hell it may be selfish but we wanted to be. We wanted more time with Snoop.
So we amputated that bum front leg, and we never looked back. Did we have moments of wondering if what we did was fair? No we didn't, he handled it like a pro. The first month is a process but we were fortunate with no complications. He was amazing, as he always was.
We opted for 6 rounds of carbo and Snoop did well with that. We continued with metronomic therapy. We were fortunate which I know.
We had fourteen beautiful months. Months filled with loving him. No regrets, just thankful for the time.
Lessons from Tripawd Snoop
So what did I learn. I learned my Snoop was one of the best and most amazing teachers I could of ever asked for in the lessons on how to live life. He lived it with enthusiasm, joy and endless love. He showed me how wise he was, just being in the moment, how to enjoy what's in front of you. He never worried about tomorrow. He was patient with all and everybody. His capacity for loving was boundless. He was a soulful boy, talking without speaking. He was truly amazing.
My hope is that in his memory and honor that I can pay it forward.
Being kind
Live as generously to others as possible
Don't take anything for granted.
Being able to open my heart to new love with another dog.
He would be proud….
My Snoop, you are forever in my heart…
Get Featured on Tripawd Tuesday
Each Tuesday, Tripawds from around the world can enter for a chance to be "Tripawd of the Week." Just share your Tripawd's story and you're entered to win! On every Tuesday of the week, tell us about your three-legged hero here in the Tripawds Discussion Forums or on the Tripawds Facebook page. Just follow these easy steps:
In a few short sentences, describe your three-legged hero's story.
Include a photo or video.
Include a link to your Trpawds Facebook page, Forum topic and/or Tripawds blog (if applicable)
All entries must be received by Saturday at 11:59 pm. One Tripawd story will be selected at random to be featured the following Tuesday.