Today on Tripawd Tuesday, Little Man the Tripawd cat has a scoop he wants to share with you, but it's not what you think it is: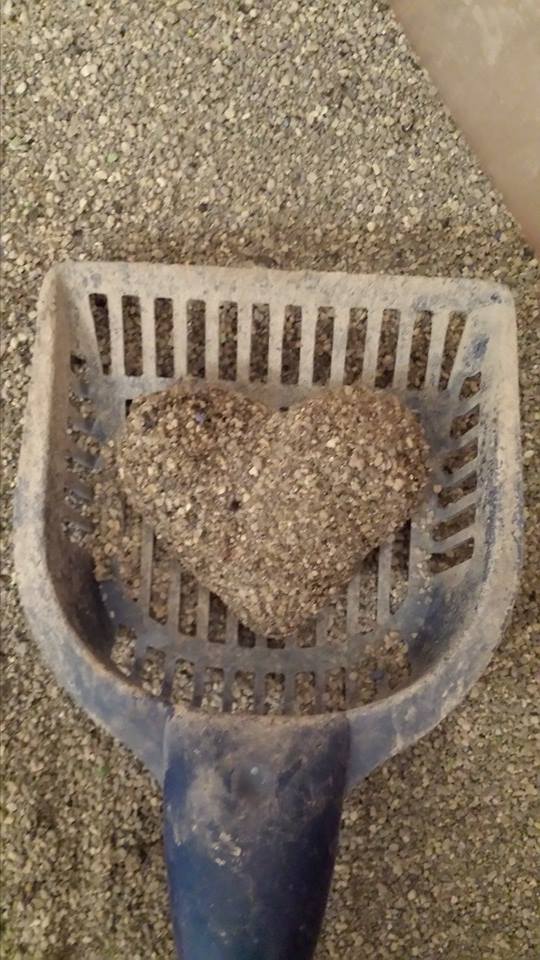 Little Man is ten years old. He lost his leg to a Vaccine Associated Sarcoma (VAS) tumor found on his rear leg, one year and ten months ago and he's doing wonderfully! In his blog he tells us:
Dad was worried that I wouldn't be happy with 3 legs. He thought I wouldn't be able to live like a normal cat and that I'd be miserable. "What kind of life would that be?", he asked my mom. His first suggestion was to just take care of me as long as they could and keep me comfortable. Mom did some research and showed dad videos of other animals living with 3 legs. He was still very uncertain. He told my mom that it was up to her. She called the vet and scheduled my surgery.
One year and ten months later, Little Man is thriving and doing great as a Tripawd. Lately he's been offering some insight on what it's like to be a Tripawd kitty, by answering burning questions posed by the Tripawds Nation: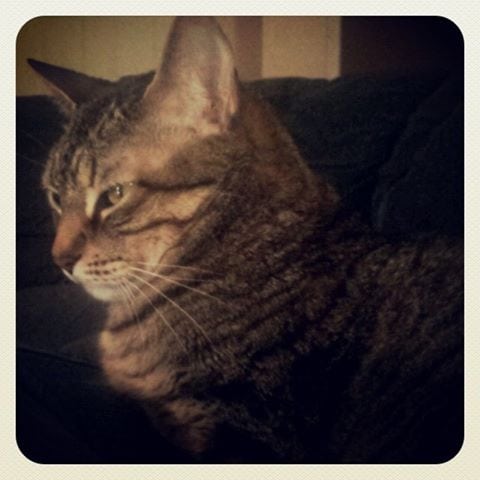 Question: Has being a Tripawd affected your ability to jump off of high places like countertops? Do you still land as graceful as a four-legged cat, or even better?
Question: What's your secret to beating cancer? If you could give advice to kitties about to become Tripawds, what would it be?
Little Man share's his insight here.
Question: We want to know what changes you have 'inspired in the way local animals are treated.'
Do you have more questions about life as a Tripawd kitty? Hop on over to Little Man's Tripawds blog and ask him today!
Also, be sure to check out more fun stories from all Tripawds community TriKitty Bloggers!
How to Get Featured on Tripawd Tuesday
Each Tuesday, Tripawds from around the world can enter for a chance to be "Tripawd of the Week." Just share your Tripawd's story and you're entered to win! On every Tuesday of the week, tell us about your three-legged hero here in the Tripawds Discussion Forums or on the Tripawds Facebook page. Just follow these easy steps:
In a few short sentences, describe your three-legged hero's story.
Include a photo or video.
Include a link to your Trpawds Facebook page, Forum topic and/or Tripawds blog (if applicable)
All entries must be received by Saturday at 11:59 pm. One Tripawd story will be selected at random to be featured the following Tuesday.
Join Tripawds at Blog Paws 2014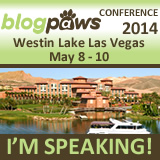 Tripawds is excited to be speaking THIS WEEK at the #BlogPaws 2014 Conference in Las Vegas, the world's biggest & best pet blogging and best social media conference. Stay tuned for all the scoop on how things are going!