It's Tripawd Tuesday and if you want to start your day with a smile then hop up and down and chant
JACKSON!
JACKSON!
JACKSON!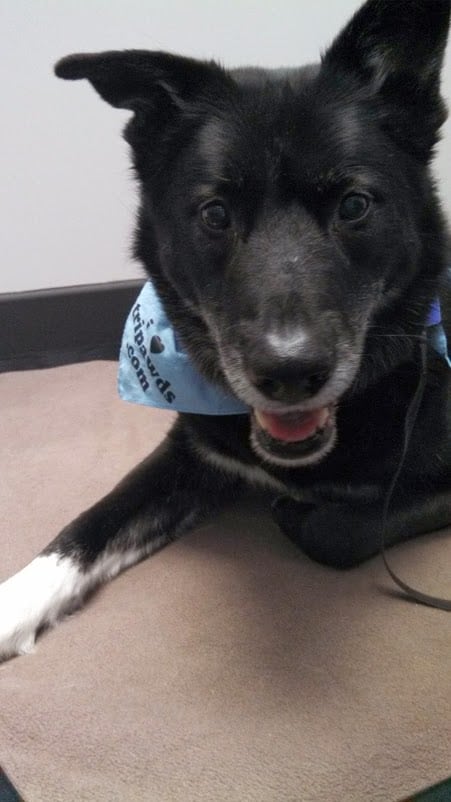 Let's celebrate the miraculous journey of one amazing nine year old Tripawd who we've all come to know and love since he first joined us in December 2012. Recently Jackson and his Momma Katy celebrated his 15 month ampuversary. Jackson lost his leg to osteosarcoma so 15 months out is a huge deal! Katy writes:
Celebrating Jackson's 15 month ampuversary today IS marvelous!!!!  (He did have an onco appointment, so that's a crappy way for HIM, but alas it happened and he got rubs, kisses, and "whoot whoots!")  But, it also comes with sadness.  Thinking of all who are across The Bridge and have left since Jackson's amputation is heartbreaking.  How I hate this cancer.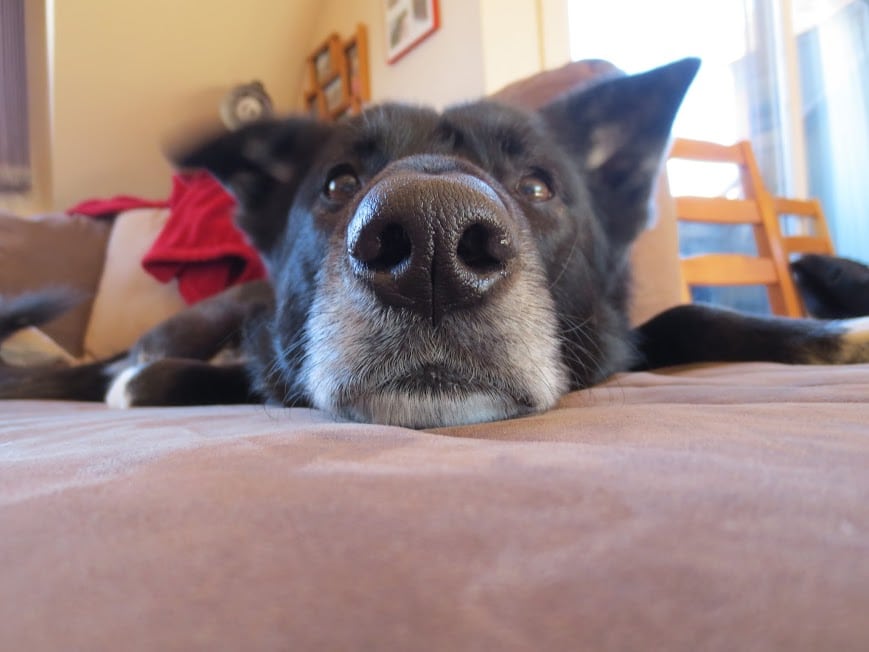 Yes, he's doing great!  We selected to NOT have xrays done.  At this point, it's been a year since his last xrays.  I figure something most be there.  I mean, with how this cancer moves and what it does, something must be brewing.  No, no signs of anything.  His onco is SUPER excited and happy with how he's doing.  She's fine with keeping him on metronomic therapy another 6 months….if we're lucky.  I just can't get cocky or too complacent with his diagnosis.

[youtube]https://www.youtube.com/watch?v=_Omr2faVASU&feature=player_embedded[/youtube]

As hard as it is to visit these forums and cry, it has become important to my psyche and coping with Jackson's cancer.  I need to remain tied to all possibilities.  These possibilities remind me to never take a day for granted and to give Jackson the best day possible, followed by a bedtime hug, kiss, and a wish for "good puppy dreams."  Every day he's here is grand!  We love him tremendously and strive to make his days as good as possible! In the meantime: PLAY ON!  Jackson is living life large, with zest, and zoomies!
We can't think of a better way to celebrate Tripawd Tuesday than to honor Jackson and Katy with a big "THREE PAWS UP!" Congratulations you two, thank you for all you do here to help others and contribute in so many ways even as you walk your own path through the cancer journey. You rock!
[youtube]https://www.youtube.com/watch?v=KJWNfmUY2ew&feature=player_embedded[/youtube]
How to Get Featured on Tripawd Tuesday
Each Tuesday, Tripawds from around the world can enter for a chance to be "Tripawd of the Week." Just share your Tripawd's story and you're entered to win! On every Tuesday of the week, tell us about your three-legged hero here in the Tripawds Discussion Forums or on the Tripawds Facebook page. Just follow these easy steps:
In a few short sentences, describe your three-legged hero's story.
Include a photo or video.
Include a link to your Trpawds Facebook page, Forum topic and/or Tripawds blog (if applicable)
All entries must be received by Saturday at 11:59 pm. One Tripawd story will be selected at random to be featured the following Tuesday.
Join Tripawds at Blog Paws 2014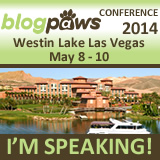 Tripawds is excited to be speaking at the #BlogPaws 2014 Conference in Las Vegas, the world's biggest & best pet blogging and best social media conference.