Recently the Tripawds network was nearly brought down by hackers scanning our server and databases for vulnerability. These attacks caused excessive load on the server, preventing everyone from loading Tripawds pages and keeping folks from getting the help they needed. Each passing hour and subsequent attack meant that the Tripawds Nation couldn't be there for people seeking advice and support.
Normally,  "Admin" (aka: Jim) can handle behind-the-scenes technical issues. In this case, however, we had to call on the expertise of paid consultants who helped us regain control, and work to prevent such issues from occurring again. This unexpected cost of keeping Tripawds online resulted in a bill of about $2,000. We also had to invest in hardware upgrades that require an additional $45 per month in website hosting expenses.
This event severely impacted the Tripawds' maintenance fund that exists because of our generous members.
Please Help Us Help Tripawds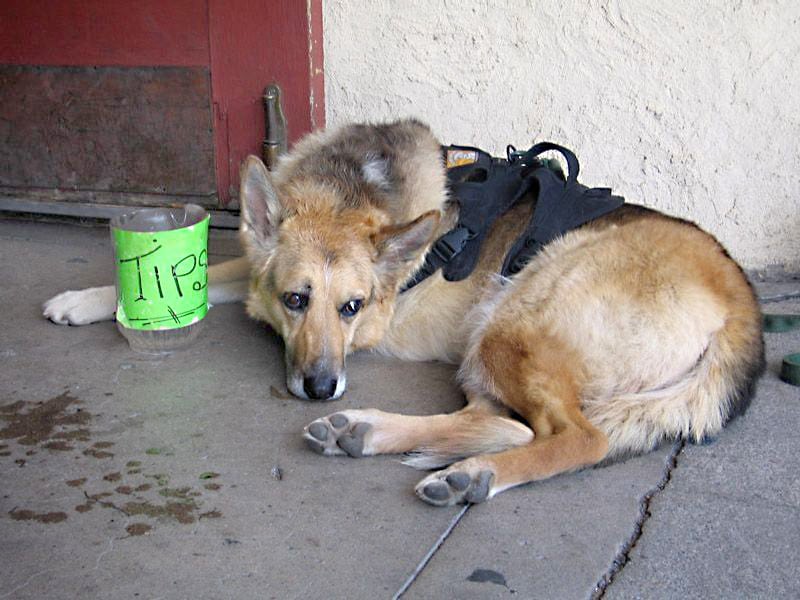 During the first few years of this growing community, we held annual fundraising campaigns to help offset costs of staying online and providing outreach materials to vets and people facing amputation for their pets. We really didn't like doing these campaigns, knowing that every member here is faced with extraordinary veterinary bills, but they were a necessity to keep Tripawds going as our membership grew.
Thankfully, we haven't needed to hold such a campaign since 2010. Through the ongoing support of members like you—with Tripawds Supporter blog upgrades, books, e-books, bandannas, jewelry, and gift sales—we have been able to cover our most basic costs. Jim and Rene (aka: Jerry) pay the rest out of pocket. They do not take a salary for this 24/7 labor of love.
But because the Tripawds emergency fund was depleted to less than $500 in one month, we are appealing to you for help in rebuilding this reserve to cover the expense of future growth and unforeseen expenses. Want to review the numbers? Download this PDF for an outline of our current and forecast expenses for 2014. You will notice expenses for 2014 include the formation of a 501(c)3 charitable organization to fund the Tripawds infrastructure going forward. Stay tuned for more to come about that later this year!
We don't want to hound members over the upcoming weeks, we want to make this easy for everyone. We understand many people here are faced with huge vet bills, and these are hard times for many so please don't feel badly if you cannot help at this time. If you can, we are eternally grateful.
Please take a moment to give what you can, or review the various ways you can help support this community.
Anything You Can Spare Will Help!
In addition to our regular monthly supporters, various Tripawds members have already generously kicked in a generous $225 since this server issue occurred. We hope you'll decide to join them in an effort to help keep the free Tripawds community online!

SHOP AMAZON  |  BUY BOOKS  |  BANDANAS  |  JEWELRY  |  T-SHIRTS & GIFTS  |  DONATE
For those of you who have already contributed, thank you! Please help by encouraging others to join you in keeping this community online.
For more ways to support the Tripawds Nation, please visit the Tripawds Support Page.
Thank you so much for your help everyone!