Tripawds member princess wants everyone to know Magnum's story, and we are honored to include her valiant cancer battle here on Tripawd Awareness Day!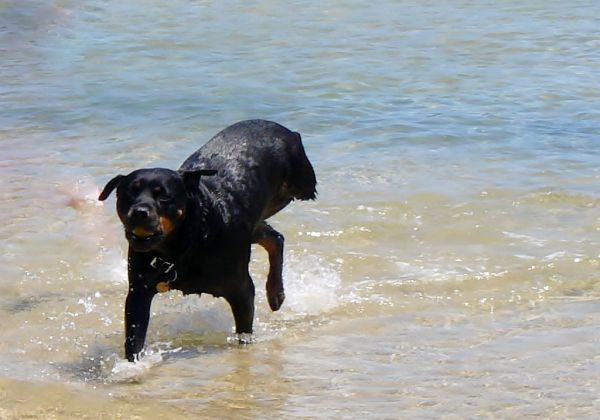 Magnum, our beautiful rottie, had her back left leg amputated due to osteosarcoma and underwent 6 rounds of chemo. We were given eight precious months with her before metastasis to other bones forced us to set her free on 5th May 2012.   She was not quite ten years young.
Magnum adapted to three legs as if she'd always had three and got on with the job of living – running, swimming, playing and guarding.  Her happy and spirited enthusiasm touched all who knew her.  Magnum showed us how to LIVE each day "in the moment" and despite cancer, or maybe because of cancer, we lived and loved a life time in those last eight months.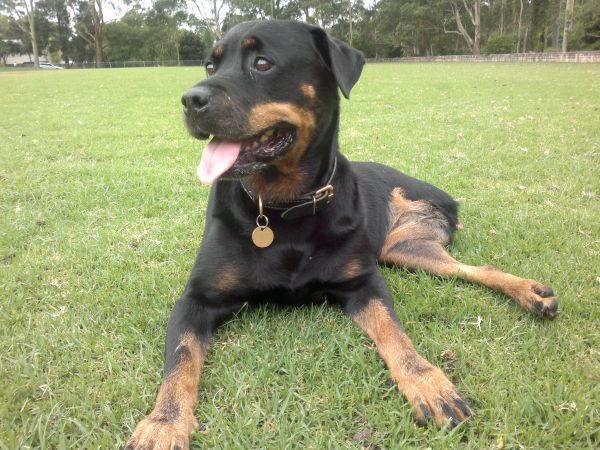 Read Magnum's blog for complete details or see all forum topics started by princess for more discussion about her diagnosis, amputation, recovery and treatment plan.
Please spread the word about Magnum's story and all Tripawd Awareness Day posts using the "Share This!" buttons below.