Tripawd Awareness Day would not be complete without sharing the story of Oaktown Pack Regulator Codie Rae! What other three legged dog has had more than a million views on YouTube, besides Jerry?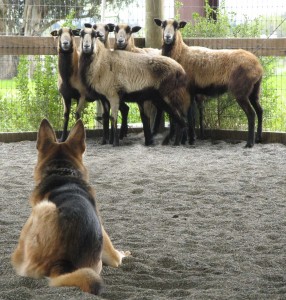 I am Codie Rae, I rule the Oaktown Pack with an iron paw. My life changed for the better 7 years ago… I was dumped at the shelter with a wire wrapped around my leg. Next thing I woke up with 3 legs… it was time to get on with LIFE! [Read More]
Read Codie Rae's blog for complete details about this amazing three legged German Shepherd who leaped into stardom when she was featured in the Patrick Stump Spotlight Video below.
Watch our first video interview with Codie Rae to see how nothing slows here down!
Share this #tripawds post on Twitter or Facebook!
See social network buttons below.
[youtube]http://youtu.be/C5nC1yoTh3M[/youtube]
Start your own free Tripawds blog to share your story or post in the forums. Together we can prove to the world that dogs are born with Three Legs And A Spare.