We knew it the first time we laid eyes on her. She was like a supernova just waiting for the right time to explode.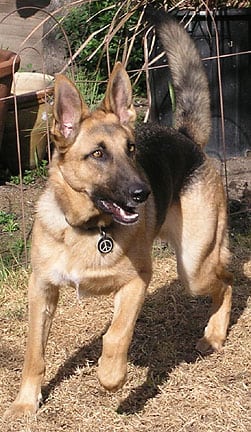 Today, we're thrilled to announce that Tripawd Member and Girldog Extraordinaire, Miss Codie Rae, can now add "Hollywood Superstar" to her street cred.
Tripawd Member Stars in New Patrick Stump Video

In January rock star Patrick Stump (of the band Fall Out Boy) was looking for a three legged dog to be in his new video for Spotlight (Oh Nostalgia) from his brand new Truant Wave EP.
We happily fulfilled his request and brought the incredible Codie Rae to the attention of producer Joe Wein.
Today Patrick released his new video which stars the one and only, Codie Rae!
[youtube]http://www.youtube.com/watch?v=C5nC1yoTh3M[/youtube]
The video shoot took place in January at a dog park in the Hollywood Hills.
It was a grueling day as three Tripawd Members Travis Ray, Wyatt Ray and Codie Rae vied for the attention of the cameramen.
In the end, Codie's gazelle-like intensity caught the eye of the Hollywood dream machine as she leaped her way into stardom and into the hearts of Patrick Stump and fans everywhere.
For the first time ever, Codie Rae's unequaled zest for life and overly-enthusiastic prey drive is being rewarded with instant fame and glory.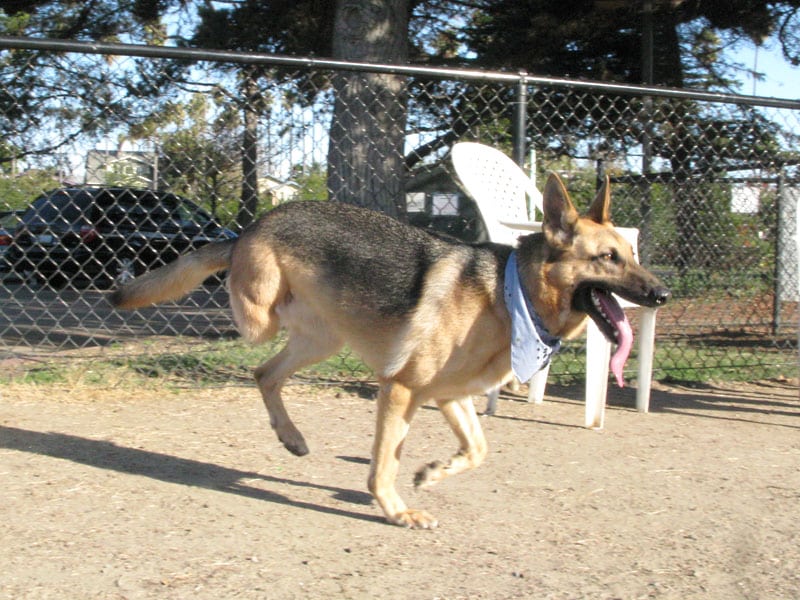 In the last 12 hours, media and fan feedback on YouTube has been phenomenal:
"It may very well be the best video Stump's ever been associated with . . . the end result is a truly captivating, unapologetically positive experience." – MTV
"The dog made me cry o.o"
"perfect editting–slow motion dog running on the most building part of the song~"
"I almost started to cry, that dog is just so beautiful!"
"I wish I had three legs too… "
"I'm not really sure why, but this video made me cry when it came to the German Shepherd."
"When I saw that dog with no leg manage a leap I almost cried :')"
"Thumbs up for the awesome three legged dog :D"
Who knew that a girldog who started out abused and neglected on the mean streets of Oaktown could find such fame and glory with a beloved rock star like Patrick? Dreams do come true in Hollywood!
Be sure to tell everyone you know about the world's newest Tripawd Rock Star, and get your Codie Rae-inspired Tripawd gear soon, before it sells out.
This is such a huge public awareness victory for the capabilities of three legged dogs everywhere. We're so proud of Codie and are proud to say "we knew her when…"
Now, see if you can catch her and get her pawdograph . . .we're betting it'll be worth a million bones soon!