Well, this is a day that weighs heavy on my people's hearts. You see, four years ago on October 3, 2008, just two days after my birthday #10, I left my weary body behind and flew away, to a place so beautiful I can't even find the words to describe it.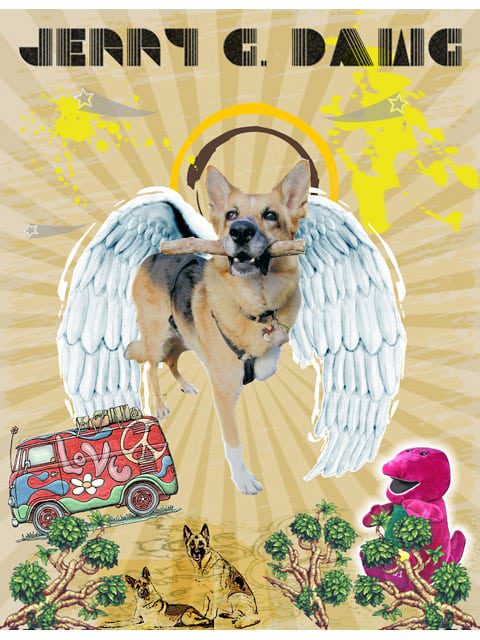 But ever since that very sad and surreal day under peaceful blue Montana skies, I've been in constant communication with my pack.
From today's beautiful sunrise while the full moon sank down into the horizon, to the three-legged buffalo roaming the Great Yellowstone Plains that I loved, my love is everywhere my people are.
You see, I make it easy for my people to find me. But first they have to be still, and take a deep breath.
It's not easy for them, you know? They're just like you are!
You crazy people are always trying to do too much because you're so worried about tomorrow, without even stopping to consider the things that are happening right in front of you, right now.
My sole purpose while I was on earth, was to get my people to find the joy in This Moment. To take a minute to see the world through my eyes, and make the most of all that they have, because Life Is Beautiful and Way Too Short!
I showed them this lesson in a lot of cool ways.
Like catching a ball as if were the last one on earth.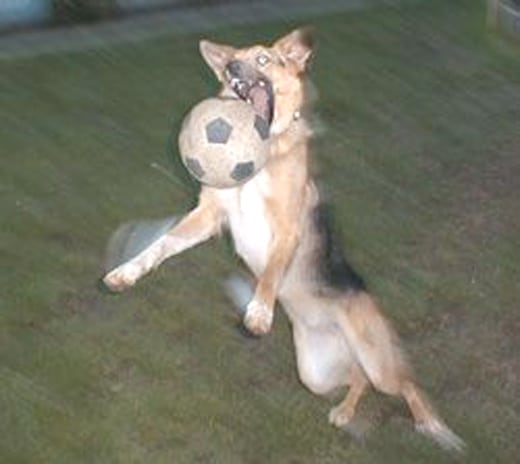 And running crazy in the salty ocean air.
Today my pawrents are sad, but I think I have something that will cheer them up. See, on their one day of heavy hearts and bittersweet tear drops, I have a gift that I hope will brighten your day, every day. Knowing you're reading this will make them smile!
The next six lessons are what I try to teach my people as they go about their busy lives, and I know it will make them very happy to know that you are learning them too:
Spirit Jerry's Life Lessons
Every day is a great day. Live each day as if it were your last, because it very well may be.

Don't let adversity slow you down. Enjoy those things you can do, right now.

Take time to smell the roses. Observe the world around you, you never know what you might miss.

Go and Do. Get up, get out and seek adventures.

Simply be. No matter what's going on, where you are, be happy within.

Never give up. Do everything within your power to reach your highest aspirations.
You can't go wrong if you take these lessons and hold them close. Remember this simple way of living, and your days will be richer than you ever thought pawsible.
This is how I lived. It's what your own Tripawd is trying to tell you, at this very moment.
This is the Way of Dog.
Love,
Spirit Jerry G. Dawg
10/1/98 – 10/3/08
P.S. My friend, Lil' Bit, from the Odaroloc Sled Dawgs, left his weary bones on the same day I did too. I know his people have heavy hearts also, and I send all my love out to them as well.