If you turn on the TV or read the paper, it might appear that three legged dogs are everywhere lately. And that's because . . . they are! The Pacific Northwest chapter of the Tripawds Community held a get-together yesterday, which caught the attention of TV station KOMO News 4 reporters.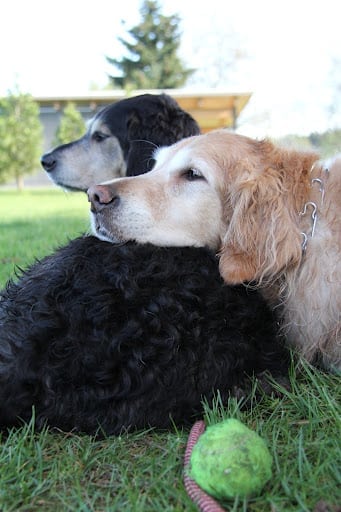 Tripawds made the 11:00 news but unfortunately the footage is not on KOMO's website. We do however, have some fun photos from the afternoon, courtesy of Kess the Border Collie's human, Tombi.
This special group has been meeting semi-regularly in the Seattle region for a couple of years.
Although cancer has taken the lives of some of the original Tripawds in this group, the disease cannot break the bond these folks share.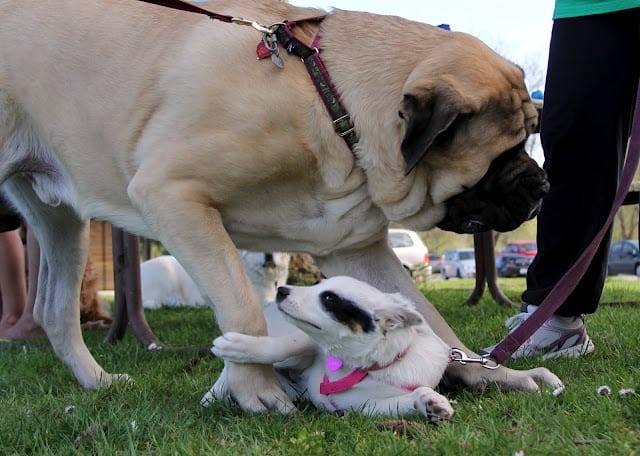 Since coming together to learn how to cope with amputation and bone cancer, they have formed friendships to last a lifetime.
Start Your Own Tripawds Gathering!
Organizing your own three legged dog pawty is easy.
Visit our Discussion Forum Topic, "Tripawd Parties". Let people know you want to organize one.
Post an announcement in ourTripawds Three Legged Dog Facebook Page. We have tons of Facebook memberswho don't visit the Discussion Forums, and vice versa. Tell Facebook fans to visit the Forums to help plan the event.
Choose a date and location. From dog parks to beaches to backyards, Tripawd pawties have been held in every type of location.
Share the logistics with us in the Tripawd Parties topic. We'll help promote it here and on our Facebook Page.
Download and create a Tripawds Pawty Flier if you're really ambitious, to post at local dog parks and pet stores!
Name Your Price for Tripawd Bandannas! The bandannas make great pawty favors and all proceeds go to help maintain the Tripawds community.
That's it! Once you nail down the logistics, we'll help remind people and promote the big event.