Spirit Jerry, October 1, 1998 to October 3, 2008
Jerry, has it really been three years since the last moments when we rubbed your velvety ears and smelled your sweet puppy breath?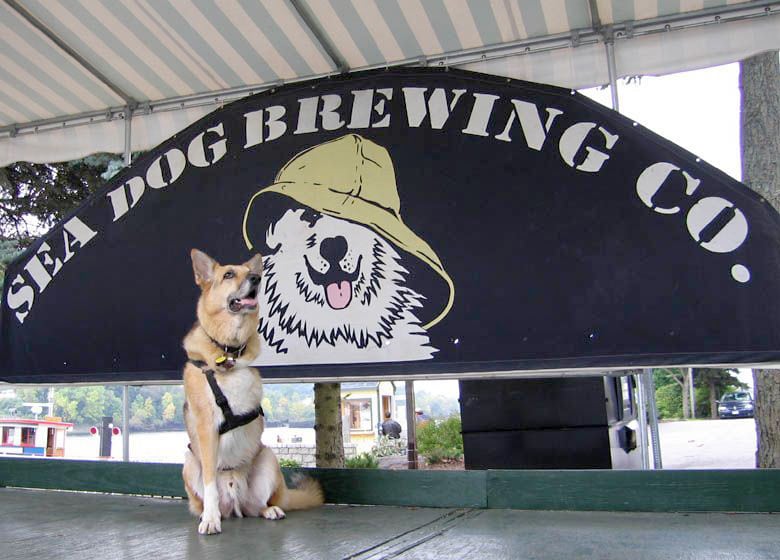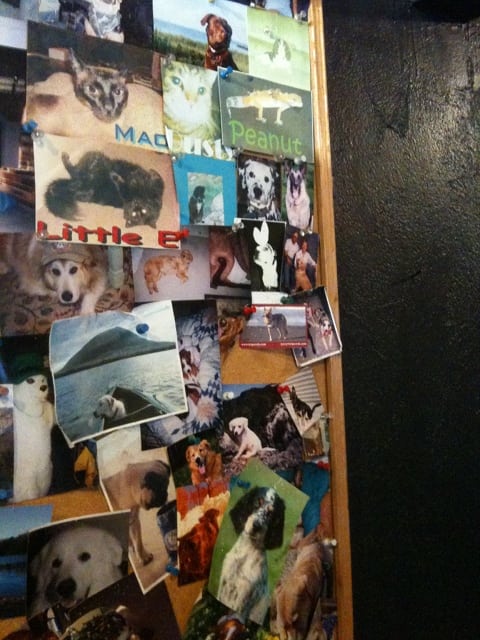 Time moves so fast, but your spirit, your lessons, your life, stay forever young and always a part of us. Even as you soar through the heavens, you continue to do your job, spreading the word about all that really matters in life . .
Like when you paid a visit to our friends who were visiting Bangor, Maine, a few weeks ago. They knew you from the PBS show, but never got the chance to meet you in pawson. One day they decided to grab a beer, and being dog people that they are, decided to head downtown to visit the Sea Dog Microbrewery.
As they roamed the bar to check out the dog mementos, something made them look up on a wall full of pictures. And who, out of the hundreds of photos tacked to the wall, barked out to them?
You! In this early Tripawds business card that we left in the bar, the day you hopped in on all threes and charmed all the bar flys, back in September, 2007.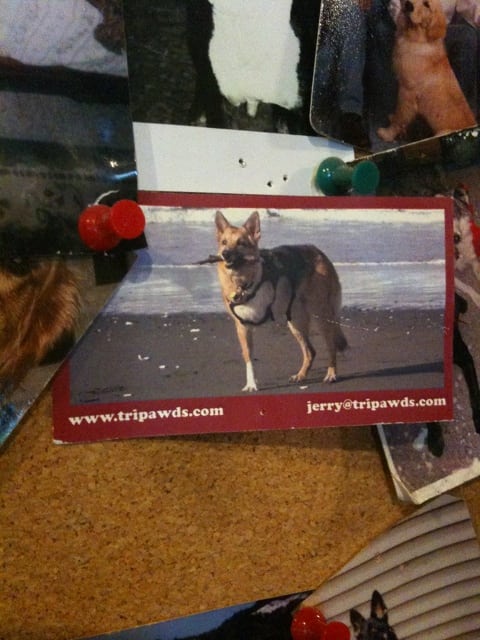 Thank you for making our friends smile, and bringing back so many good memories of that momentous occasion when you reached the East Coast, despite all odds.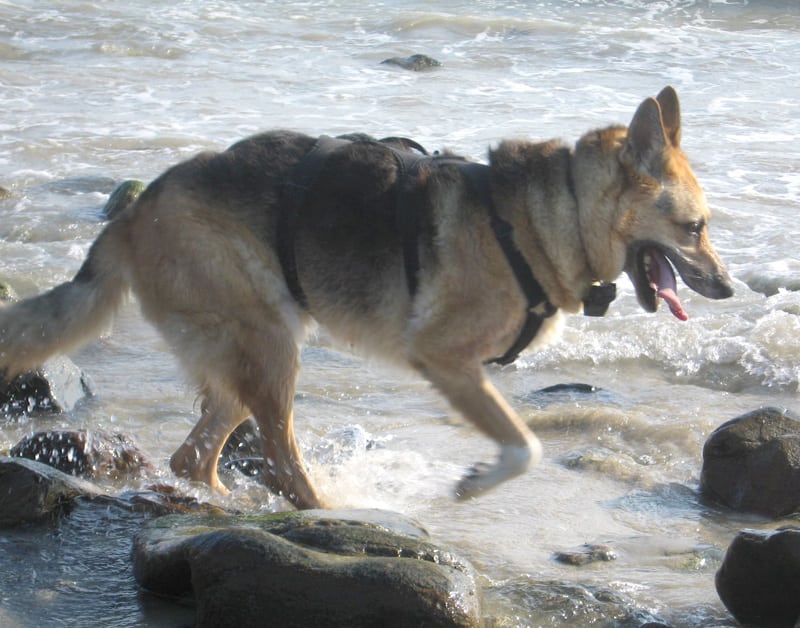 Fear not, brave Spirit Jerry. For today we will will not grieve, or cry.
We will cast aside our tears and celebrate your life!
Here's to you, a very special pup who will go on living in the hearts of many,
from sea to shining sea.
[youtube]http://www.youtube.com/watch?v=Yepxmj_SDIY&feature=player_embedded[/youtube]
In Memory of
Jerry G. Dawg, Fearless Leader and Furever Friend
October 1, 1998 – October 3, 2008