Metronomic chemotherapy is an at-home chemotherapy regimen that involves giving frequent, low-level doses of chemotherapy pills instead of the the high doses typically given during IV chemotherapy. Metronomic chemo is often prescribed after IV chemotherapy to help keep cancer cells from spreading, but can also be given in lieu of IV chemo.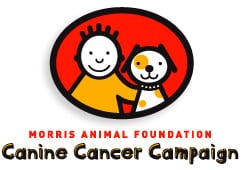 Metronomics has been around for years, but is finally gaining acceptance by veterinarians as groups like Morris Animal Foundation release studies showing how metronomics can help dogs with soft tissue scarcomas. In their 2010 study, Morris researchers:
" . . . studied whether metronomic dosing of the drug cyclophosphamide is safe and effective in treating dogs with soft-tissue sarcomas. Thirteen dogs were enrolled in the study and all but two (which experienced tumor growth and were removed to pursue other treatment options) successfully completed the treatment protocol. They identified the dosage of cyclophosphamide that resulted in a significant decrease in the number of small blood vessels within tumors, which suggests that this approach slows tumor growth by decreasing blood supply to tumors.
Because metronomic chemotherapy is associated with a far smaller incidence of side effects compared with conventional chemotherapy, is easier to administer and is less expensive, it is a very attractive treatment option for owners of dogs with cancer." (see Morris Animal Foundation's report)
Metronnomics Explained
Tripawds favorite veterinarian, Dr. Pam Wiltzius, shared her knowledge about metronomics in this Discussion Forum post:
It is only recently that oncologists have started using it as part of metronomic chemotherapy. The main side effects are on the GI tract although some dogs can have low white cell counts but this should be unlikely at low doses.

I just finished researching metronomics for Sammy and here is what I found. Most oncologists prefer meloxicam (Metacam) as the NSAID due to it's wide safety range but a few still prefer piroxicam. There are 5 different chemo drugs that are being tried but the only one with research behind it (so far) for this use is Cytoxan (cyclophosphamide).

The main side effect is on the bladder with some dogs getting infections and some getting sterile hemorrhagic cystitis (bleeding and pain without infection). This is rare and usually reversible by stopping the drug. Some oncologists give a low daily dose of a diuretic (Lasix) to try and prevent this but most don't since diuretics can affect the kidneys. My holistic vet recommends cranberry capsules as a way to prevent a UTI. . .

The other drugs used are Palladia (main limitation is cost), CCNU (possible side effects on liver so not good for your dog), Leukeran (chlorambucil), and Alkeran (melphalan). The latter two are safe but not much info yet on efficacy but there are oncologists trying these.

Metronomics are so new that no one is sure yet what is the best protocol. Some dogs might do well on 1 drug and others may not. It is hard to evaluate results since some dogs live a long time with amputation alone and no chemo so are these drugs really doing anything? I think it is worth a try!
When I was on metronomics in 2008, it was still a new practice that many veterinarians hadn't heard about. We're glad to see it catching on, thanks to funding from groups like Morris and practitioners like Dr. Wiltzius who are enthusiastically exploring this protocol for their canine bone cancer patients.
Are you on metronomic chemotherapy? Or were you? If so, what was your experience?
Recommended Reading:
Tripawds Discussion Forums: Tips and Resources: Metronomic Therapy for Canine Osteosarcoma Metastasis: Jerry's Experience
Tripawds News Blog: Dr. Rosenberg's Thoughts on Metronomics and Supplements
Tripawds Downloads Blog: Metronomic Protocol: A Primer for Pawrents
Dr. Dressler's Dog Cancer Blog: Low Dose Chemotherapy and Cancer