Listen in to Tripawd Talk Radio this Sunday when you'll meet two Tripawds who are at different places in their osteosarcoma journey.

Date: This Sunday, June 26, 2011
Time: 6:30pm Eastern (3:30 Pacific)
Duration: 30 min.
Call In Number: (310) 388-9739
Tune In Here: Tale of Two Tripawds – Eisen and Hurley
Share Link: bit.ly/ttr062611

Learn about their treatments, nutrition plans, how they are coping, and what their pawrents hope for the future. Ask any questions you have before the show, by replying to this topic or join us in the Chat during the broadcast.
About Our Guests: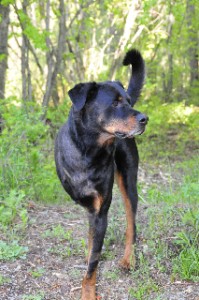 Hansome Hurley is a large, older  Rottie-Mix pup from Washington who lost his leg to osteosarcoma in April. Cancer took is right front leg leg but Hurley is proving that it won't take his spirit. He is undergoing chemotherapy at Washington State University and meanwhile, doing great and loving life.
Eisen the Incredible is a bone cancer veteran from Colorado and one of the first Tripawds featured here back in 2007.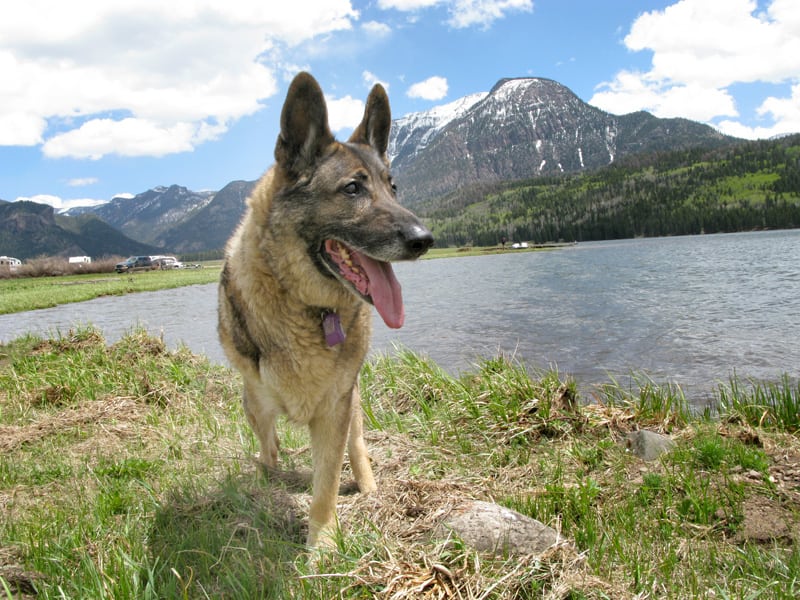 As a 12.5-year old German Shepherd Eisen has beaten the osteosarcoma odds for over three years!
Instead of chemotherapy, Eisen's Mom chose a holistic medicine route and since 2007 she has had Eisen under the care of the famous holistic vet, Dr. Charles Loops.
Related Blog Posts