In my early days of fighting osteosarcoma, my circle of Tripawd friends grew to include an amazing Tripawd named Eisen. Like me, Eisen lost his front leg to osteosarcoma, but that didn't stop him from enjoying life to the fullest.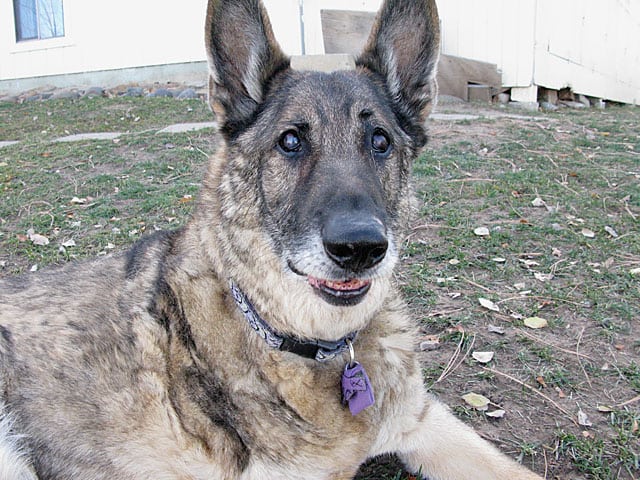 We are hoppy to let you know that Eisen is still kickin' cancer's butt, over three years after being told he wouldn't survive more than a year. This month, our hero turned 12.
Loosely translated, Eisen means "strong" in German. And strong he is. Since he lost his leg to cancer in November, 2007, he's defied the odds and beaten bone cancer without any chemotherapy.
Eisen lives in rural Pagosa Springs, Colorado. Here he is with his Mom, Stacey.
[youtube]http://www.youtube.com/watch?v=iO_kgpYFGBw[/youtube]
Stacey explains that she chose to go the holistic route with her best friend. Under the guidance of Dr. Charles Loops, an acclaimed holistic veterinarian in North Carolina who does phone consultations with clients from around the world, Stacey follows a strict but affordable regimen that you can read about  in our Nutrition Blog.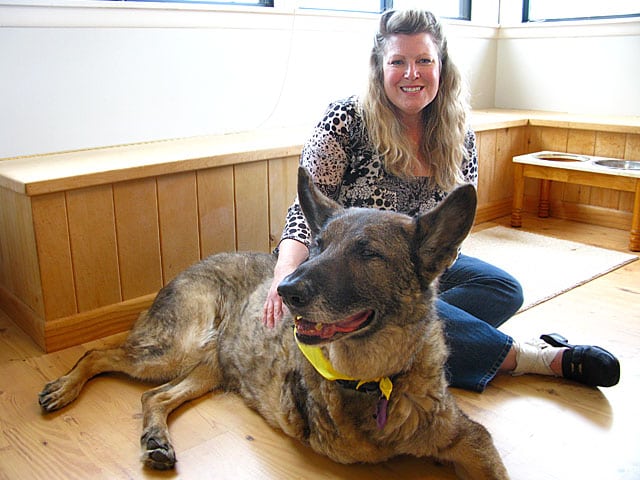 Eisen's therapy seems to be working. His last chest x-ray was done in March 2009, and his lungs were clear. Stacey says she has chosen not to do further radiographs. Today, she believes his lungs are still clear, since Eisen shows no outward signs of metastasis.
Maybe it's a coincidence or maybe it's proof that Dr. Loops' unconventional approach is working, but two other Tripawd heroes we know of, Calpurnia, our 15 year old musher dog friend from Denver, and Maggie the Agile Cow Dog from Maine, are both under Dr. Loops' care, and both are beating the cancer odds by a year or more.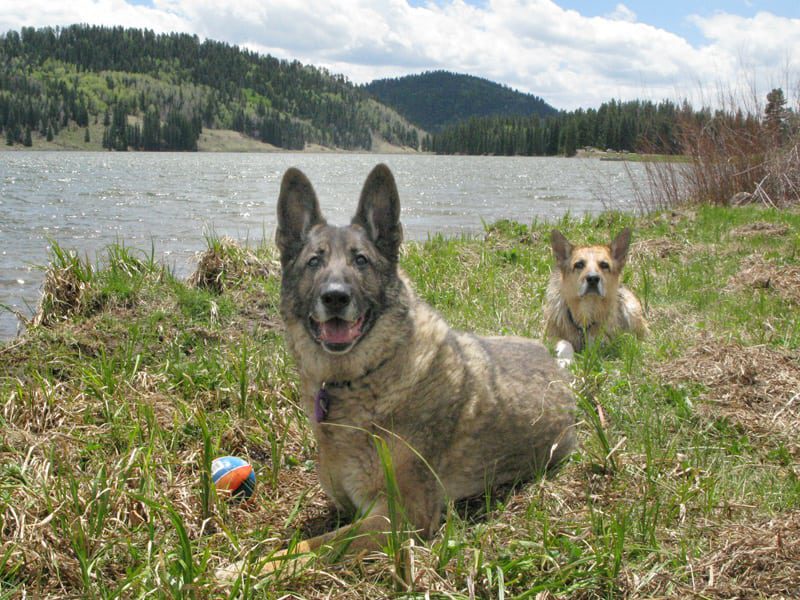 Tripawds' recent reunion with Eisen occurred just before winter began, as the days were growing colder and the nights were getting long. Even with the cold weather coming on, Eisen still got around great and looked quite hoppy.
As we watched him romping around his acreage with his beloved girlfriend Daphne, it took us back to the days that Eisen and I played together, so long ago.
My pawrents shed a tear, then they said a prayer that all of the Tripawds who get diagnosed with bone cancer will be able to enjoy the same kind of beautiful, long life that Eisen has.
Tripawds sends out a heartfelt birthday salute to Eisen, our dear three legged bone cancer hero!