When we announced our 2010 Fundraising Campaign, we were hoppy to present a very special incentive for anyone who contributed over $50.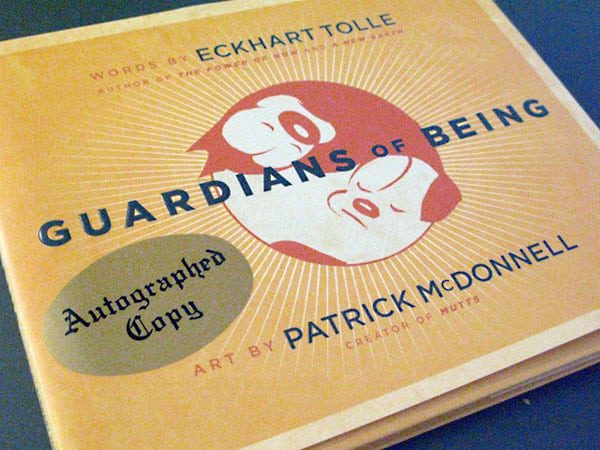 This incentive was an autographed copy of Guardians of Being, by inspirational teacher Eckhart Tolle and artist Patrick McDonnell, creator of the MUTTS comic strip.
This book is special to because we met Patrick, and because of the powerful ways it reminds us to live each day to the fullest, even as we face ruff times.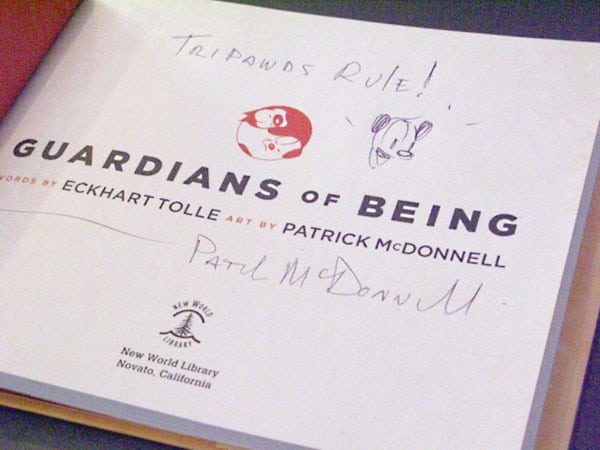 "The dog has no self-image, good or bad,

so he has no need to play roles,

nor does he love himself or hate himself.

He has no self!

How to live free of the burden of self —

what a great spiritual teaching."

– Eckhart Tolle, Guardians of Being
Thank you so much to everpawdy who gave any amount to the campaign, and a hearty thanks, wags and woofs goes out to the fabulous fifty Tripawds members who gave more than $50.
Today we put all fifty names into a hat, and instead of having Wyatt draw the winner, Admin Guy was going to do the honors.
As the names were being shaken up in the hat, one flew out and landed on the floor! The name that flew out was Jane and Cathy, Moms to Spirit Skyler.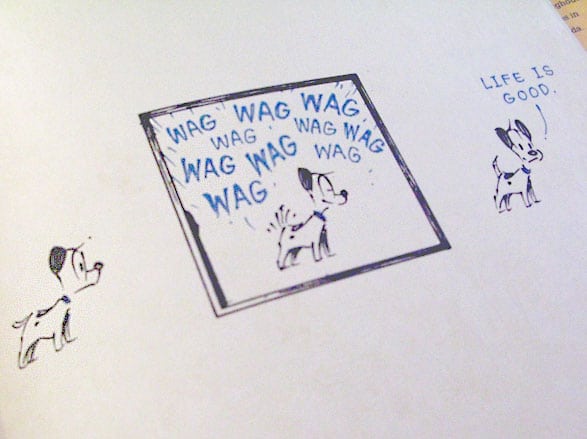 Thank you Jane, Cathy and Spirit Skyler, for helping us to keep the lights on. This community is a special place because of the advice, support and encouragement you give to all of us at Tripawds.
Everyone here helped us to exceed our campaign goal, and for that we are so grateful.
The costs of maintaining the Tripawds doghouse are covered for another year, and now we can focus on bringing you more news, tips and information about life on three legs.
Thank you!!!
– Jim, Rene, Wyatt Ray and Spirit Jerry