Get ready for the premiere of Nature's Why We love Cats and Dogs by entering the PBS Photo Contest for the program!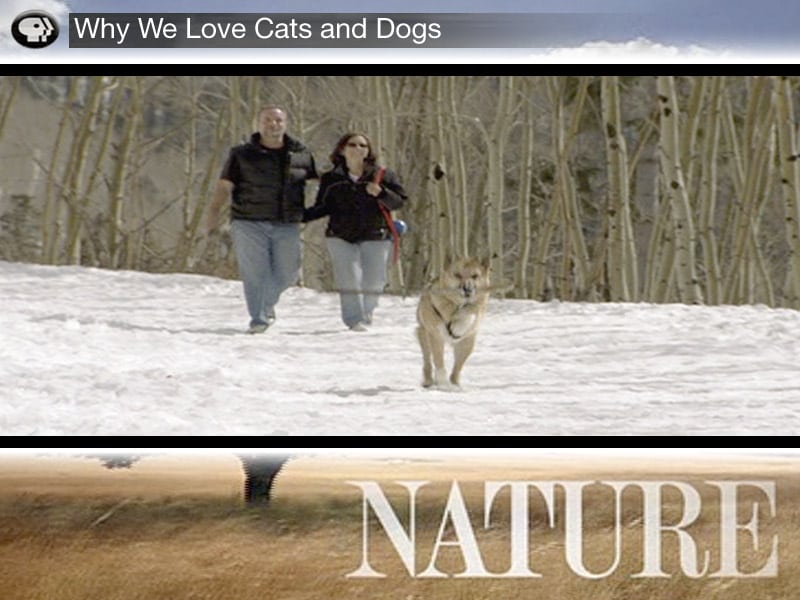 Visit the PBS website for complete details about how to enter your cat and dog photos. Send in your best photo of your favorite four-paws – or three! – to NATURE's Why I Love Cats and Dogs Photo Contest, then tune-in with your pets for Why We Love Cats and Dogs, Sunday February 15 at 8pm (check local listings).
The five winning photos will receive a DVD of Why We Love Cats and Dogs. The five winning photos and ten runners-up will be featured in a Contest Winners gallery on the PBS NATURE Web site.
Read the contest rules and find out more now. Contest entry is limited to three photos per person, and only photos of cats or dogs will be accepted. We would sure love to see at least one three legged winner! So, enter today and be sure to tune in to your local PBS station on February 15th!