The other day, when my people were gonna take me to the local vet, I was feeling so good that we decided to just go enjoy life instead.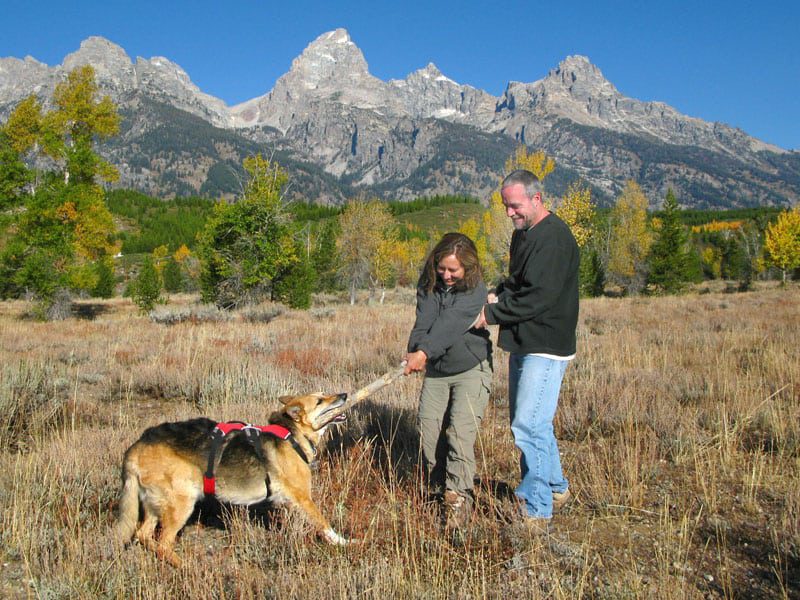 We went to check out more of Grand Teton National Park and took lots of pictures. I even played a bit and chewed on some sticks.
But boy did that tire me out!
When we got back, I had fun catching popcorn with gusto and gulping it down … All this from a dog who, a few weeks ago, wouldn't eat a thing.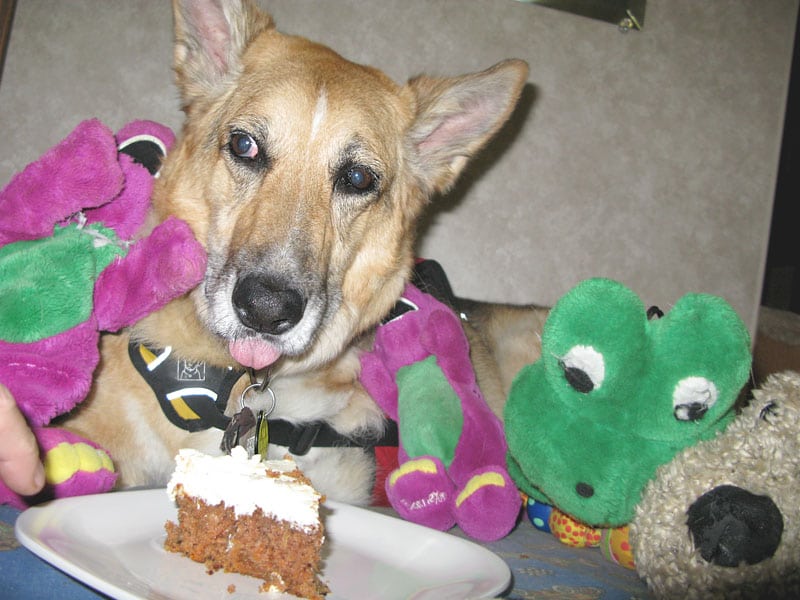 Today? Eh, not feeling so hot. Maybe I'm just hungover from my birthday party last night. Such is life on the emotional roller coaster that is cancer in dogs.
But what does that matter when every day is a great day?
We're off to Yellowstone Park now. Maybe we'll run into Yogi Bear and go find us some pic-a-nic baskets.