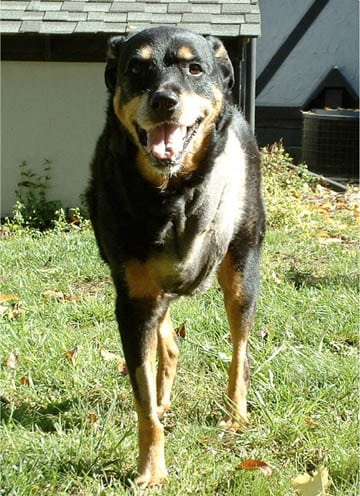 We just heard a great story from Presley, a new tripawd. Presley turned 10 years old on January 15, and her Mom says "She's doing well since her leg amputation in October due to osteosarcoma, with some days better than others."
Here is Presley's story, as told by Michelle:
"Although the surgery itself could be considered a success, we've had several challenges and setbacks with her treatment. She did not respond well to chemotherapy. After her first round of chemo, she ended up in the hospital with a fever, so we discontinued that. She has also rejected her supplements. At one point she was taking 7 different supplements twice daily, but we've had to discontinue most of them due to upset stomach, runny stool or because she won't take them.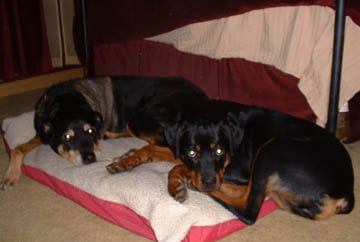 Instead of more pills and potions, we've decided to focus on enjoying the time we have together. She loves to play with her sisters, Diesel and Bristol, and she has taught them so much, like how to play nice when they wrestle. She also lets her baby sister cuddle up to her in bed at night, which she has never done before.
Dealing with cancer has been heartbreaking and eye-opening. She surprises me almost every day with her resiliency and tenacity. This experience has definitely changed our lives, yet has brought our family closer together. We look toward the future in baby steps, celebrating each milestone one at time.
Please go to www.presleybear.blogspot.com to see photos of Presley and read more about her journey."
Good luck Presley, we wish you a speedy recovery!