Caring for a Three Legged Dog or Cat
Tripawds is the place to learn how to care for a three legged dog or cat, with answers about dog leg amputation, and cat amputation recovery from many years of member experiences.
JUMP TO FORUMS ↓
Join The Tripawds Community
Learn how to help three legged dogs and cats in the forums below. Browse and search as a guest or register for free and get full member benefits:
Instant post approval.
Private messages to members.
Subscribe to favorite topics.
Live Chat and much more!
Find out in Be More Dog: Learning to Live in the Now by Tripawds founders Rene and Jim. Learn life lessons learned from their Chief Fun Officer Jerry G. Dawg! Get the book and find fun gifts in the Be More Dog Bookstore.
(0

votes)
We Made It! Tripawds Represents at Blog Paws 2014 Social Media Conference
Read the original blog post
Add Reply
Add Topic
Look out Las Vegas, Tripawds Spokesdawg Wyatt Ray is back and ready for his close-up at the 2014 Blog Paws Pet Blogging and Social Media Conference!
Starting today the Tripawds Nation will represent and network with the biggest pet brands in the world, met other pet-centric bloggers and celebrity pawsonalities like Natural Balance's Tillman the Skateboarding Dog who help to make the world better for all animals.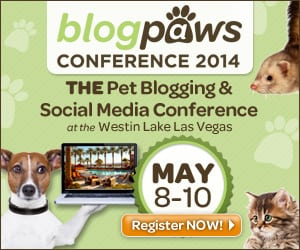 Not only will we learn how to make Tripawds better than ever through social media strategies and networking, but our very own "Admin Guy," aka co-founder Jim Nelson, will present a session topic called "Facebook Pages Versus Groups."
Blog Paws 2014 is our biggest opportunity yet to spread the word about life on three legs to other pet bloggers, social media stars and animal product brands.
We're able to do it thanks to these very generous sponsors who are improving our Tripawd heroes' quality of life.
Please visit our sponsor's websites, Twitter and Facebook pages and tell them that Tripawds sent you!
K9 Medicinals is an evangelist and distributor for K9 Immunity ™, the proven and affordable way to significantly boost your dog's fight against cancer.
Nearly every dog on K9 Immunty shows noticeable improvement within days – all by naturally strengthening their immune system. It helps dogs fight  fight cancer in two, critical ways: 1) Keeps existing cells healthy as they replicate and 2) Rids damaged cells (like cancer cells) before they can multiply.
K9 Immunity has helped over 1 million dog cancer patients, including Tripawds Founder, Jerry G. Dawg, which is why we put our name behind it.
k9medicinals.com | @k9medicinals
Learn how K9 Immunity helps provide hope for dogs with cancer!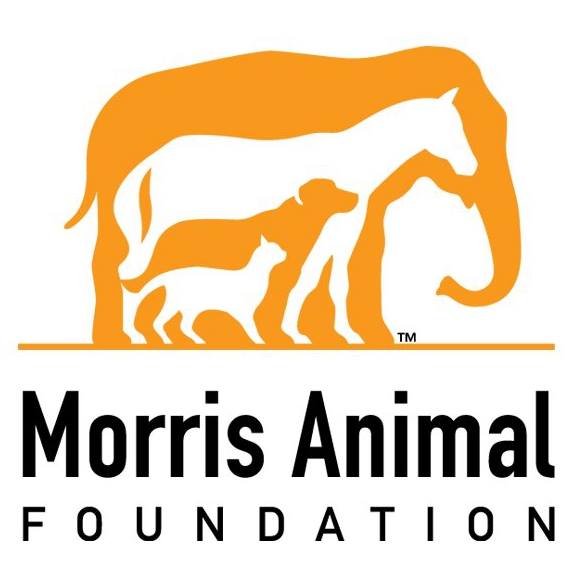 Morris Animal Foundation is our all-time favorite animal health organization because of the many quality of life improvements they enable for the animal kingdom through specialized studies, research and more.
Hop over to Morris' new #UniteToFight campaign! -- a virtual fundraising campaign in which participants pledge to take their pets for a walk on June 22, 2014. When you Unite to Fight, you honor dogs and cats that have fought cancer, and you join the world in a bigger fight by supporting pet cancer research through Morris Animal Foundation.
morrisanimalfoundation.org | @morrisanimal
Join Morris Animal Foundation in their new #UniteToFight campaign!
It all began in 2006 when Tripawds Founder Jerry wore the first design of the Ruffwear Webmaster harness .
That's when we discovered that the Webmaster is the best-fitting, most durable and all-purpose harness for three-legged amputee dogs missing a front or rear leg.
Although the Webmaster and other Ruffwear products aren't made specifically for Tripawds, Ruffwear creates a lot of helpful gear that works perfectly for a Tripawd's needs.
Ruffwear is more than just a harness company; they produce even more helpful products like boots, beds and apparel which you can check out in the Tripawds Gear Store!
Join Ruffwear in their new #MyDogIsMy campaign!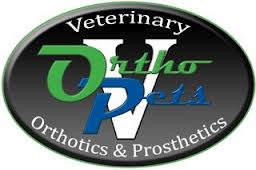 OrthoPets is the world's most advanced resource for orthotics and prostheses for animals. Did you know that even if your Tripawd dog or cat isn't a candidate for an artificial limb, that OrthoPets can help improve their quality of life with custom support braces and orthotics?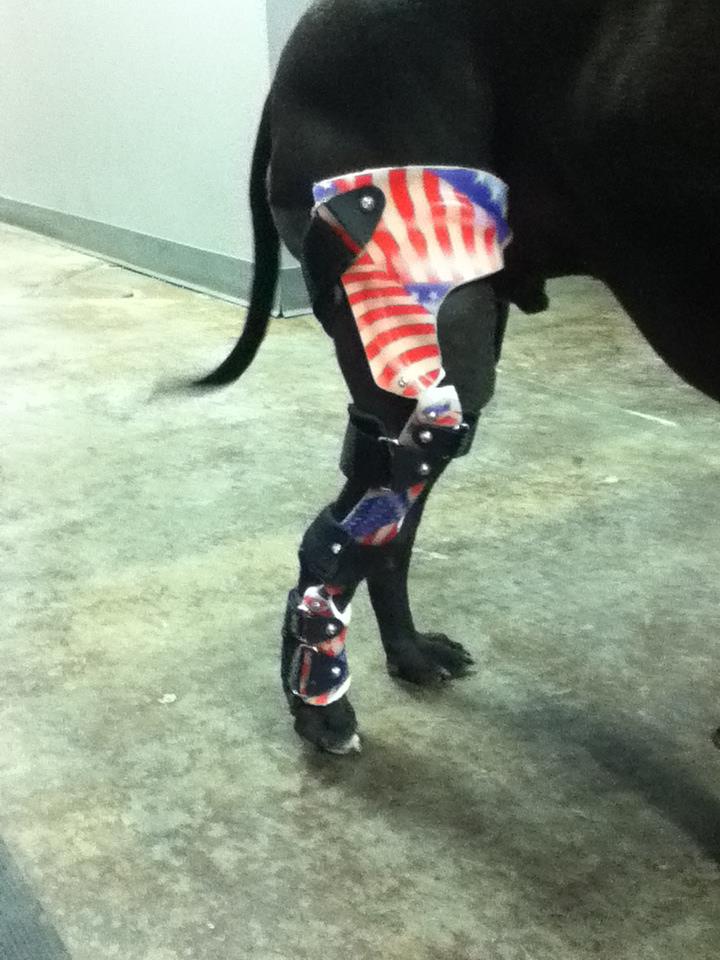 Learn about how OrthoPets is making lives better for animal amputees by hopping over to our interview series with founder Martin Kaufmann, then visit the OrthoPets Facebook page and tell them Tripawds sent you!

From raised feeders to human-grade treats to stimulate finicky appetites, finding the right post-surgery products for a Tripawd is easy at That Pet Place, where you'll find hundreds of high quality pet supplies to make your Tripawd's quality of life even better.
Shop online and support this family-0wned pet supplies company that's dedicated to make pet parenthood fun, affordable and educational.
That Pet Place is where you'll also find Barret's Mom, Heather, who's also attending Blog Paws 2014 to tell pet bloggers about the company's pet blogging programs!
 thatpetplace.com | @thatpetplace
Thank you to all of our generous sponsors, and you, Tripawds Nation, for showing the world what we can do on three legs! Keep an eye on the Tripawds Facebook page and Twitter stream for on-site updates from Wyatt Ray at Blog Paws 2014!

Westminster, MD
Forum Posts: 1398
Member Since:
31 August 2013
Offline
YAAAAAAAAAAY and thank you for for all the efforts put forth to help tripawds!!
Wyatt Ray .....I can see you in a co merckal for someof these products!! Oh yes I can...perhaps in the next Super Bowl Budwieser commercial,!!
Can yo imagine the impact o people's hearts??? Work it out there Wyatt Ray ..-work it!!!
Enjoy the event and CONGRATULATIONS Jim, Rene and Wyatt Ray !!
Love!
Sally and Happy Hannah
Happy Hannah had a glorious additional bonus time of over one yr & two months after amp for osteo! She made me laugh everyday! Joined April's Angels after send off meal of steak, ice cream, M&Ms & deer poop!

Los Angeles, CA
Forum Posts: 3554
Member Since:
13 June 2013
Offline
YAY~~~~ Can't wait for the updates and photos!!!! Have a blast and thank you for representing us and making our voices heard! 
Shelby Lynne; Jack Russell/Shiba Inu mix. Proud member of the April Angels of 2014.
October 15, 2000 to April 8, 2014
Our story: Broke rear leg in June 2013 - non-conclusive results for cancer so leg was plated and pinned. Enlarged spleen in September 2013 and had it removed and was diagnosed with Hemangiosarcoma and started chemotherapy. Became a Tripawd January 8th, 2014 and definitive Hemangiosarcoma diagnosis. Three major surgeries in 7 months and Shelby took them all like a champ only to lose her battle to cancer in her brain. We had 8 amazing extra months together and no regrets. #shelbystrong #loveofmylife
Thanks everypawdy! We are headed over from our RV park to the hotel later this morning. We may be offline a little more than usual this week but watch our Twitter stream for on-the-spot updates. Thanks so much for your support and enthusiasm, we can feel it from here!

New Jersey
Forum Posts: 524
Member Since:
25 May 2013
Offline

Los Angeles
Forum Posts: 173
Member Since:
30 December 2013
Offline

Fort Wayne, IN
Forum Posts: 858
Member Since:
25 January 2013
Offline
Thank you, thank you! 
Liberty (Libby) was diagnosed with OSA on 1-22-13.  Right front amputation on 1-31-13. No IV Chemo. Metronomic Therapy started 2-19-13 along with supplements and some home cooking. Lungs clear until 1-06-14.  She's still her happy, hoppy, bossy self.  Living the dog life to the fullest and a proud Winter Warrior. :) RIP my Libby 4-21-03 to 3-19-14

Virginia
Forum Posts: 404
Member Since:
14 March 2014
Offline
Wyatt Ray looks like he is living the Vegas dream...way to represent! Hope y'all are having a blast!
Deb and Angel Lexie* Diagnosed at age 13. Tried radiation first; wish we had amputated upon diagnosis (even with lung mets). Joined Club Tripawd April 2014 & Lexie loved life on 3 legs! Advice: Start physical therapy as soon as your vet clears it, especially hydrotherapy if available :-) See Lexie pics here.  

We are having a blast, Wyatt is working hard!
Awww Wyatt! You're doing us all proud sweet boy!! Love that you got somme goodies from Honest Kitchen and frommyour blog paws goody bag. You're gonna be ne tired pup whenyou get home!
Thankyou Wyatt! GOOD BOY!
Sally and Happy Hannah
Happy Hannah had a glorious additional bonus time of over one yr & two months after amp for osteo! She made me laugh everyday! Joined April's Angels after send off meal of steak, ice cream, M&Ms & deer poop!

Orrtanna Pa.
Forum Posts: 1265
Member Since:
25 January 2014
Offline
Thank you for all you do!!!
this site has been a terrific help! Enjoy Vegas,!! Wyatt Ray , you too! Love from, Lori and Ty
TY GUY, Best Black Lab ever! Diagnosed  and had amp in January, 2014. Kicked MRSA's butt. Earned his angel wings on April 16, 2014. Run Free my boy and don't forget a shoe. Ty is a proud member of the " April Angels". Ty sent us Daryl, a Tripawd rescue in Sept. of 2016. Daryl is 5 +or -. We are also Pawrents to Chandler, a Border Collie mix who is 15 and 1/2, Lucy, a Corgi who is 7, 2 minis, 2 horses, and a feisty cat named Zoe. Zoe had a non skeletal Osteosarcoma removed in July 2015. No Chemo, she was at least 16. She is going strong although she is now completely blind. She is now close to 20 and her hobbies are eating and sleeping in front of her personal heater. 
Forum Timezone:
America/Denver
Most Users Ever Online:
946
Currently Browsing this Page:
1
Guest(s)
Member Stats:
Guest Posters: 1154
Members: 13582
Moderators: 2
Admins: 3
Forum Stats:
Groups: 4
Forums: 23
Topics: 17185
Posts: 240483
©
Simple:Press
—