Caring for a Three Legged Dog or Cat
Tripawds is your home to learn how to care for a three legged dog or cat, with answers about dog leg amputation, and cat amputation recovery from many years of member experiences.
Learn how to help three legged dogs and cats in the forums below. Browse and search as a guest or register for free and get full member benefits:
Instant post approval.
Private messages to members.
Subscribe to favorite topics.
Live Chat and much more!


From Oaktown to Hollywood, Codie Rae Leaps into Stardom

Read the original blog post
Add Reply
Add Topic
We knew it the first time we laid eyes on her. She was like a supernova just waiting for the right time to explode.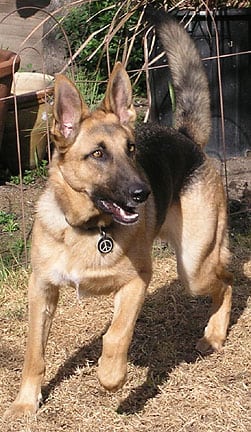 Today, we're thrilled to announce that Tripawd Member and Girldog Extraordinaire, Miss Codie Rae, can now add "Hollywood Superstar" to her street cred.
Tripawd Member Stars in New Patrick Stump Video

In January rock star Patrick Stump (of the band Fall Out Boy) was looking for a three legged dog to be in his new video for Spotlight (Oh Nostalgia) from his brand new Truant Wave EP.
We happily fulfilled his request by bringing the incredible Codie Rae to his producer's attention.
Today Patrick released his new video which stars the one and only tripawd girldog extraordnaire, Miss Codie Rae!
[youtube][/youtube]
The video shoot took place in January at a dog park in the Hollywood Hills.
It was a grueling day as three Tripawd Members Travis Ray, Wyatt Ray and Codie Rae vied for the attention of the cameramen.
In the end, Codie's gazelle-like intensity caught the eye of the Hollywood dream machine as she leaped her way into stardom and into the hearts of Patrick Stump and fans everywhere.
For the first time ever, Codie Rae's unequaled zest for life and overly-enthusiastic prey drive is being rewarded with instant fame and glory.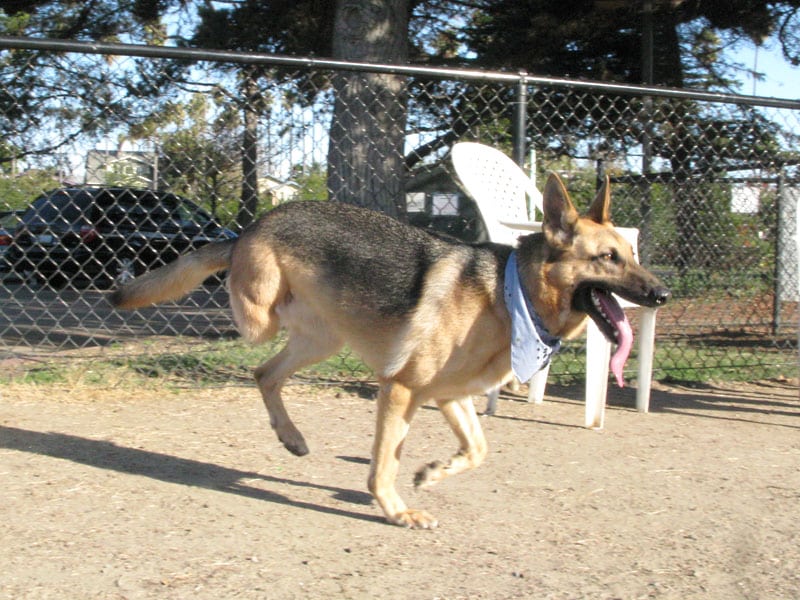 In the last 12 hours, media and fan feedback on YouTube has been phenomenal:
"It may very well be the best video Stump's ever been associated with . . . the end result is a truly captivating, unapologetically positive experience." – MTV
"The dog made me cry o.o"
"perfect editting–slow motion dog running on the most building part of the song~"
"I almost started to cry, that dog is just so beautiful!"
"I wish I had three legs too… "
"I'm not really sure why, but this video made me cry when it came to the German Shepherd."
"When I saw that dog with no leg manage a leap I almost cried :')"
"Thumbs up for the awesome three legged dog :D"
Who knew that a girldog who started out abused and neglected on the mean streets of Oaktown could find such fame and glory with a beloved rock star like Patrick? Dreams do come true in Hollywood!
Be sure to tell everyone you know about the world's newest Tripawd Rock Star, and get your Codie Rae-inspired Tripawd gear soon, before it sells out.
This is such a huge public awareness victory for the capabilities of three legged dogs everywhere. We're so proud of Codie and are proud to say "we knew her when…"
Now, see if you can catch her and get her pawdograph . . .we're betting it'll be worth a million bones soon!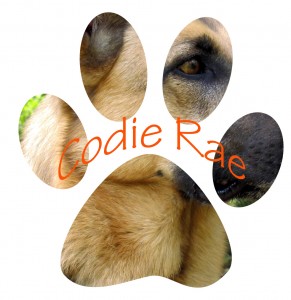 Michigan
Member Since:
31 August 2009
Offline

knoxville, tn
Member Since:
12 February 2010
Offline
we loved the video - proves there's no way to keep a tripawd down!!
Life is good, so very, very good!!! Gayle enjoyed each and every moment of each and every wonderful day (naps included).  She left this world December 12, 2011 – off on a new adventure.
Love Never Ends
It is a feel-good video, isn't it? We couldn't help but smile and woot all the way through!

krun15

San Diego, CA
Member Since:
29 October 2010
Offline
So cool! Love it. Going to send the link to the video to all my dog-loving friends. (Who already know that Abby is a star who definitely lives in a spotlight!)
As someone said above, it's nice to see a positive message out there for kids (and everyone). And it's GREAT to see such a beautiful tripawd going for it with such gusto!
Jackie & Abby
Abby: Aug 1, 2009 – Jan 10, 2012. Our beautiful rescue pup lived LARGE with osteosarcoma for 15 months – half her way-too-short life. I think our "halflistic" approach (mixing traditional meds + supplements) helped her thrive. (PM me for details. I'm happy to help.) She had lung mets for over a year. They took her from us in the end, but they cannot take her spirit! She will live forever in our hearts. She loved the beach and giving kisses and going to In-N-Out for a Flying Dutchman. Tripawds blog, and a more detailed blog here. Please also check out my novel, What the Dog Ate. Now also in paperback! Purchase it at Amazon via Tripawds and help support Tripawds!

Las Vegas, Nevada
Member Since:
14 August 2009
Offline
That was so WAY C


L!   We have a star for sure! 
Pawtograph?  Please.
Comet - 1999 to 2011

She departed us unexpectedly  January 23, 2011 at the age of 12 1/2.

She was born with a deformed front leg and a tripawd all of her life.


If you think Codie Rae appearing in this video is just pawesome, VOTE FOR PATRICK STUMP in MTV's Musical March Madness Contest!

Pontiac, IL
Member Since:
13 April 2010
Offline

Member Since:
30 July 2010
Offline

You go Girl!!!! That was PAWSOME! THREE PAWS UP! Great music video too!
-Chloe's mom
Chloe became a rear amp tripawd on 7-29-10. Another tumor was removed on front leg 2-20-14. Found 3rd tumor on neck 2-2015, but she's still kicking cancer's butt at age 14. Chloe's blog

Thanks to the video Tripawds and Codie Rae made the local newspaper today.
WoooHooo!! Tripawds Rule!
Ralph

Member Since:
20 May 2009
Offline
Congratulations!  So happy to see so many people will be seeing a positive message on amputation!  It would be wonderful if we can change the public perception of  the only way to stop the pain of bone cancer.  
Not only that but Codie Rae is a beauty!!!
Debra & Emily, a five year old doberman mix, who was diagnosed with an osteosaecoma. She had a right rear leg amputation on May 19, 2009. On November 10, 2009 she earned her wings and regained her fourth leg.

krun15
That was her first brush with luck.

Her second came earlier this year when she was chosen for Patrick Stump's video "Spotlight (Oh Nostalgia)," a song from his debut six-song album "Truant Wave" that has logged nearly 200,000 hits on YouTube since it was released less than three weeks ago.
Cool she made the paper- but I disagree that the video was her second brush with luck.  Her second brush with luck was when you adopted her!
Karen and the pugapalooza
p.s. I LOVE that picture of her in Jerry's first post in this thread!
Forum Timezone:
America/Denver
Most Users Ever Online:
946
Currently Browsing this Page:
1
Guest(s)
Member Stats:
Guest Posters: 1255
Members: 17268
Moderators: 5
Admins: 3
Forum Stats:
Groups: 4
Forums: 24
Topics: 18422
Posts: 254121
©
Simple:Press
—