Caring for a Three Legged Dog or Cat
Tripawds is the place to learn how to care for a three legged dog or cat, with answers about dog leg amputation, and cat amputation recovery from many years of member experiences.
JUMP TO FORUMS ↓
Join The Tripawds Community
Learn how to help three legged dogs and cats in the forums below. Browse and search as a guest or register for free and get full member benefits:
Instant post approval.
Private messages to members.
Subscribe to favorite topics.
Live Chat and much more!
Get the new book by the Tripawds founders for life lessons learned from their Chief Fun Officer Jerry G. Dawg! Download the e-book, and find fun Be More Dog apparel and gifts in the Be More Dog Bookstore.
Sharon Culkar
On February 7th of this year I lost my best friend Maxwell. Feb 6th he was perfectly fine, we had our nightly walk and we came home and he had his nightly Busy Bone.
About an hour or so later I noticed he was showing a little discomfort. He started walking around the house and attempting to lay in different spots/positions. After about an hour or so again, he vomited quite a bit. I noticed large, undigested pieces of his busy bone in it. I thought maybe he had eaten it too quickly.
He continued the signs of discomfort and was desperately trying to lay next to me and sit in my lap. He finally settled for a bit, and we slept a few hours. Then, the next morning, the 7th, he vomited again. Just a little this time, mostly yellow, I'm assuming this was bile. He did walk around, and even barked a little at passerbys from our porch. He then laid with me on the couch, and I laid on him and hugged him tight. I then went up to take a shower and he came quickly as he always did to be with me in the bathroom.
When I went to open the door, he would not move. I tried to give him a small piece of fresh turkey breast to see if he had any appetite, he showed no interest. I finally got him to come into the living room and decided it was time to go into the E vet. When trying to leave it took awhile to get him up. He is very large, a German Shepherd/Great Dane and 138lbs. He did walk down the steps on his own, slowly, and got in the car by himself.
As we were driving, I noticed all of a sudden his gums were grey, almost white. We rushed in and they came out to get him. He was up and alert but did not react to strangers lifting him and placing him on the gurney. Something he definitely would have had a problem with before.
After 10 min the vet came in and told me he had blood filling in his belly and we needed to do an ultrasound and more tests. They went ahead and then came back and told me his blood tests, urinalysis, X-rays, and his lungs all were ok. They also had him on fluids. They needed to do surgery though to find out definitely where the rupture was and to stop the bleeding. Of course I opted for surgery because they said he was a good candidate since all other tests were proving alright.
We drove him to the vet who would be doing the surgery. He was up, but lethargic and spit up a little while in the car. After speaking with the surgeon, he explained to me that it may be the spleen or the liver that is affected. That if this were the case the spleen could be removed and also parts of the liver. He was very positive, and honest. They wanted to replenish Maxwell's fluids a bit so they were going to start surgery in an hour.
About 45 min later they told me he had stopped breathing on his own and his heart had stopped. 5 min later they came and told me that he responded well to the oxygen and epinephrine and was breathing on his own again and his heart rate was good, 180. He was stable, so they began surgery ASAP.
25 min later the nurse came and got me. The dr said it was not his spleen, it was his liver. There were 3 bleeding masses on his liver and they were inoperable. Exact words "3 bleeding hepatic masses located on the hilus of the lobes.
I begged him to help him, I asked if it would be possible to transfer him to the canine oncologist specialist about 45 min away. (Which is where he was going to refer me if surgery had gone well and chemo was needed after). He said he didn't think Maxwell would survive the trip. He said if they woke him out of anesthesia he would be in terrible pain and nothing would have helped.
I didn't want to wake my best friend just for him to know he was dying. He had been so scared and I never wanted to see him scared. (Before I adopted him, he had been through such abuse and months at kennels). I always wanted to protect him. I also didn't want to lose my best friend. I was given no hope, no options.
The vet surgeon said "something's money just can't buy". I fell apart. I allowed them to put my baby to sleep. I sung to him and held him.
I'm having such a hard time understanding what happened. It was in one day! The night before he was laying in the snow. I'm having trouble accepting there was nothing that could be done. I've called, I've asked questions and they keep telling me the same thing.
Does this sound accurate? Does it sound like there really was nothing I could have done to save my Maxwell? I keep thinking it wasn't his time yet. Please help me
Sharon our hearts go out to you, we are so very, very sorry. I can't imagine the shock of going through this awful trauma and it's clear how much you are hurting. Please know you did everything possible for him, he knew how much he was loved and you did a very courageous and compassionate thing by helping to set his broken body free. It's a difficult decision that most of us face and there is no easy way around it. I'm so very, very sorry.
I'm not a vet but to me the situation sounds familiar, we've had some members whose dogs have passed suddenly and unexpectedly from hemangiosarcoma, which often manifests in the same way from what I understand. It's an awful thing that leaves a hole in your heart. I'm so sorry you experienced it.
I know you posted here because you wanted our Fairy Vet Mother's opinion, but you might also want to consider posting in "Coping with Loss" for more support. Also consider sharing Maxwell's life story somehow, either through writing, creating a photo collage, a memorial garden, or whatever you feel best expresses your relationship with him. It's a very helpful way to process the grief. You'll also find lots of grief support resources in this topic and also on our Resources page.
Please do consider talking to a grief support counselor, you'll find the kind of support that you need. And you are also welcome to join us in the Tripawds chat room, you'll usually find folks in there during the evening.
Lots and lots of hugs coming you way.

Virginia
Forum Posts: 19699
Member Since:
22 February 2013
Offline
Not a vet…just wanted to reach out and hug you through cyberland. I'm so very, very, sorry about Maswell's transition.. H has crossed over ro the other side of life and is pain free frolicking and running through nature.
And you are so sad…your heart is breaking….you are sec o nd guessing EVERYTHING…looking for reasons…looking for signs…crying uncontrollably…your whole world is dark and the void is suffocating…and you think it will never end.
We understand like no others can. We are with you. You are not alone. We are here. And we can tell you there will come a time when all the wonderful memories you and Maxwell shared will help heal your heart.
This is a BRUTAL disease. It makes it's own rules and does what it wants, when it wants without warning. It takes us to our knees with it's brutality. To continue to try and focus on this piece of crap disease keeps you separated from focusing n the wonderful life you and Maxwell had. Maxwell KNOWS you did everything possible…EVERYTHING POSSIBLE!!
Jerry always reminds us that the ending of this part of the journey is just a blink of an eye compared to the THOUSANDS AND THOUSANDS of blissfully happy times we shared. Those days are where your mind must go…not to aplace where you had NO control.
Maxwell knew you were with him, just like you always have been everyday since he picked you as his human. And he's still with you now, just in a different form. He will make his presence known. And remember, just as you felt privileged to have Maxwell in your life, he felt just privileged to have you in his!
When you can, we would love to hear more about Maxwell…and pictures too! What treat did he like more than anything? Clearly he was a cuddler and thought he was the perfect size for a lap dog!
Please stay connected. Again, we understnd like no others can.
I bet Maxwell was greeted by all the other Angel Dogs with wheelbarrows full of busy bones…and bowls of ice cream and platters of steak!
Surrounding yoj with Maxweell's etrrnal grace…and sloppy kisses
Sally and Alumni Happy Hannah and Merry Myrtle
Happy Hannah had a glorious additional bonus time of over one yr & two months after amp for osteo! She made me laugh everyday! Joined April's Angels after send off meal of steak, ice cream, M&Ms & deer poop!

Forum Posts: 10
Member Since:
29 January 2015
Offline
Hugs for you, he sounds like a wonderful dog and companion.
Do know that dogs and cats try to hide pain and symptoms until (oftimes) too late.  They don't want to be preyed-upon.  I lost my cat Jebu to kidney failure and my cat Titania to systemic leukemia — both animals hid their diseases until it was too late and then they had no strength to hide any further. (The fact that this is a multiple cat household also didn't help me see Jebu's urinary issues in time.) 
I'm not a vet either — but what I want to do is send you encouragement that you did the best you could do, with what you could know at the time.  (I'm actually tear-ful for you as I type.) 

Virginia
Forum Posts: 978
Member Since:
26 January 2014
Offline
I am so sorry. There is nothing you could have done. I am not a vet, but my Jake was diagnosed with a what sounds like a very similar type of tumor (hemangiosarcoma) and when they grow around arteries and organs like that there is nothing anyone can do. I know of at least a couple of us on here that have been through it. It's awful and it just makes you want to scream at the top of your lungs because you want so desperately to do something. You did the right thing, in that moment you gave him the only thing you could have that was able to help him. Sending you lots of virtual hugs. 
Mom to Tripawd Angels Jake (2001-2014) and Rosco (2012-2015) and Tripawd Tanner. "Whatever happens tomorrow, we had today; and I'll always remember it"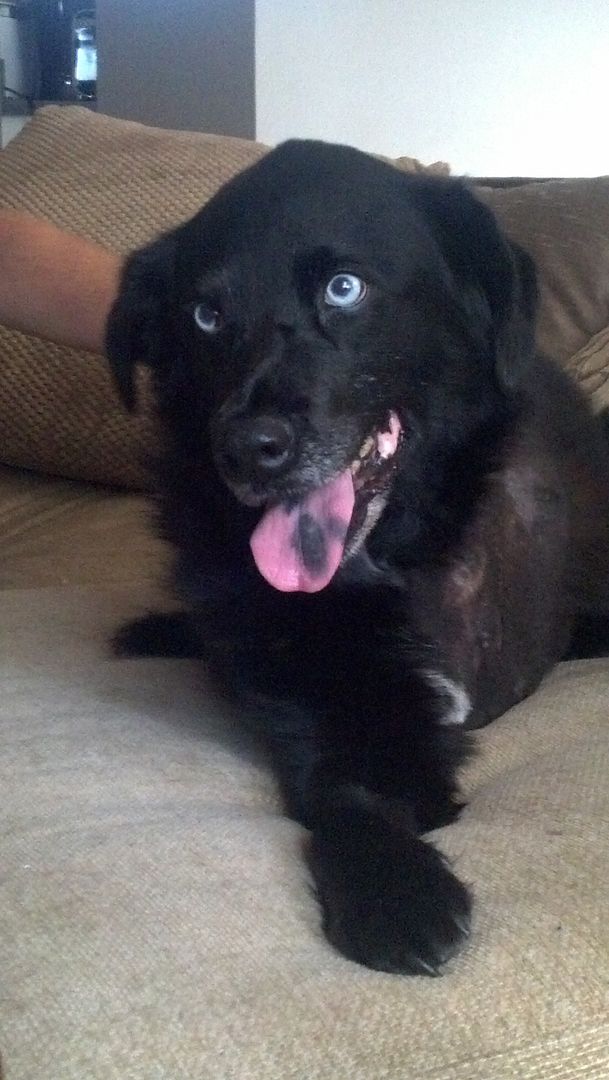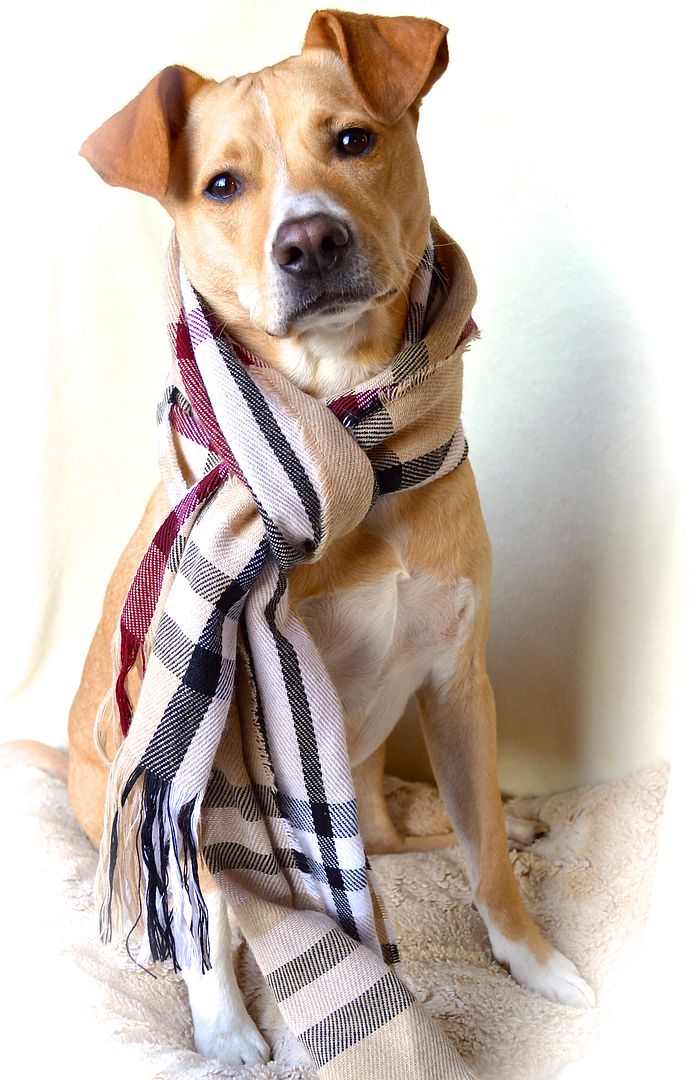 Los Angeles, CA
Forum Posts: 3554
Member Since:
13 June 2013
Offline
My heart literally aches for you… I couldn't respond earlier since I was just so sad reading this. I lost my girl, Shelby, to hemangiosarcoma, which sounds like what Maxwell had (I am also no vet). While it didn't present or manifest in the same way, the same thing did happen to a friend of mine recently. It's a paralyzing sadness and one that has no boundaries. Shelby's ultimate passing was quick as well (the cancer spread to her brain) but it is just terribly sad. 
Sending love and healing energy and know that Maxwell knew how very loved he was and is … always! 
Alison with the Spirit of Shelby fur-ever in her heart (and little jasper too)
Shelby Lynne; Jack Russell/Shiba Inu mix. Proud member of the April Angels of 2014.
October 15, 2000 to April 8, 2014
Our story: Broke rear leg in June 2013 - non-conclusive results for cancer so leg was plated and pinned. Enlarged spleen in September 2013 and had it removed and was diagnosed with Hemangiosarcoma and started chemotherapy. Became a Tripawd January 8th, 2014 and definitive Hemangiosarcoma diagnosis. Three major surgeries in 7 months and Shelby took them all like a champ only to lose her battle to cancer in her brain. We had 8 amazing extra months together and no regrets. #shelbystrong #loveofmylife

Westminster, MD
Forum Posts: 1398
Member Since:
31 August 2013
Offline
Hi Sharon,
So very sorry for your heartbreaking sudden loss of your sweet Maxwell……Please know you did everything you possibly could for him, but the "ugly c" just renders us totally helpless quite often with our pups and kitties.
I am not a vet either, but definitely one of those that knows how you feel, and what you went through. Like Elizabeth said, there are a few of us here that dealt with ugly hemangiosarcoma, which sounds very much what you experienced with your guy. I lost 2 Labs within 2 1/2 years of each other from this same cancer. My Tripawd Polly did have this disease develop on her right front leg first, which turned into a necessary amputation when it left her leg pretty much useless after 2 unsuccessful surgeries to remove the cancer. We knew the cancer would eventually invade her body, and if it attacked her spleen, which it normally does first, we were hoping to remove her spleen to give her additional quality time with us…..it didn't work out that way, she suddenly went downhill very quickly, and the cancer had attacked her liver, not her spleen in the end. We also had no choice than to release her from her terrible agony. I often look back at this, which happened a little over a year ago, and still wish there was something I could have done, but there was nothing we could do. My older Lab that was 4 years older than Polly, my sweet Maggie, had to have emergency surgery out of the blue back in 2011, because her spleen was rupturing. We thought this was due to her having a collision in our yard with Polly, and when the vet called me after her surgery, he gave her no more than 2 months to live…..she lived just 46 days after her surgery, and I am so thankful I at least had that. So, sometimes, this particular cancer just sneaks up on you, and there is nothing you can do about it. I know my situations were a bit different, but I was fortunate in that this crappy cancer, didn't attack my Polly and Maggie's liver first, it attacked Polly's leg first, and Maggie's spleen, so I was able to get a little more time with them both.
The advice Jerry gave to seek a Pet Grief Support counselor will help you out with this very heartbreaking and very difficult loss of Maxwell. Sometimes, we just need a little help to handle the extreme anguish resulting from the terrible loss of our fur kids.
Keeping you in my thoughts,
Bonnie & Angel Polly

Orrtanna Pa.
Forum Posts: 1265
Member Since:
25 January 2014
Offline
Everyone here has given such great advice. I just wanted to reach out and just say I am so sorry! It hurts a lot! You will 2nd guess, replay scenarios in your mind. Sometimes, this is just how we process our grief. Please know that you made the only right, unselfish decision you could for your boy. He is pain free, running at the Bridge, whole and healthy again. The fact that it happened so very fast I am sure made it just that much harder to go through. Know that you will find PhenomInal support here. That is the one big positive that I got from this journey. Many new friends, friends that have been there. Friends that did not rush my grief or think I was silly for feeling a certain way. I am so thankful for each and every one of them. Keep your eye out for signs from Maxwell, Ty sens me pennies, Polly sends dimes and Shelby, jewels. There are many other experiences like that here. Hugs from, Lori, Angel TY & the canine 3
TY GUY, Best Black Lab ever! Diagnosed  and had amp in January, 2014. Kicked MRSA's butt. Earned his angel wings on April 16, 2014. Run Free my boy and don't forget a shoe. Ty is a proud member of the " April Angels". Ty sent us Daryl, a Tripawd rescue in Sept. of 2016. Daryl is 5 +or -. We are also Pawrents to Chandler, a Border Collie mix who is 15 and 1/2, Lucy, a Corgi who is 7, 2 minis, 2 horses, and a feisty cat named Zoe. Zoe had a non skeletal Osteosarcoma removed in July 2015. No Chemo, she was at least 16. She is going strong although she is now completely blind. She is now close to 20 and her hobbies are eating and sleeping in front of her personal heater. 

Rio de Janeiro, Brazil
Forum Posts: 345
Member Since:
17 May 2014
Offline
Sharon,
also not a vet, just a mom to send a cyberhug. I fully understand what you are going through.  I lost one golden girl to hemangiosarcoma in the spleen.  Most of us here at tripawds see our fur babies battle Osteosarcoma, but hemangiosarcoma can be even nastier – exactly because it is a silent disease.  When dogs start presenting any symptoms, the tumors have already ruptured and there is massive bleeding in the abdominal cavity.   In the liver or spleen, its especially complicated.  
As cruel as it may have sounded, it seems to me that your vet gave the best and most sensible advice he could give you at that moment.  Sometimes science and knowledge are powerless to deal with situations that cannot be reversed.
The grief of a loss is very intense, but at the same time it's important to think of all the love and happiness Maxwell brought to your life.
Take care,
Daniela & Johnnie
Our awesome Golden Boy was diagnosed for OSA in April 2014 in the proximal humerus, front-leg amp on 05/20/2014. Finished chemo (Carbo6) on 07/10/2014. Ongoing treatment: acupuncture + K-9 Immunity Plus ( 3chews) and home-cooked no-grain diet.   Stopped Apocaps because of liver issues.   Liver issues: controlling altered enzymes with SAM-e and Milk Thistle.  October 17:  started having seizures.  Taking fenobarbital for seizures.  April 18: started prednisone.

Oakland, CA
Forum Posts: 688
Member Since:
20 December 2008
Offline
Hi Sharon,
Daniela is right, hemangio is all the more devastating because it sneaks up on you. There is no way to know it is there until your beloved dog goes down. I lost my heart dog Rosa to hemangio. At least I had a week with her after the diagnosis to love on her and try and prepare for the inevitable.
You are in shock right now, which is totally understandable since things happened so fast. But with three separate tumors on the liver your surgeon must have felt that surgery just wouldn't work. There are very few of us in this community who have never questioned whether we could have done something further to save our dogs. Nine years later I still sometimes wonder if I should have put Rosa through surgery to remove her spleen. The vet gave me such a poor prognosis under that scenario that I chose not to do any surgery. But I still wonder, its only natural, especially in such a traumatic situation as yours. Hopefully you can find a little peace in realizing you gave Maxwell the greatest gift we can give our sweet friends, release from his suffering.
I am so, so sorry for your loss. Please know that this community is here for you 100%.
xoxox,
Martha, Codie Rae and the Oaktown Pack
Woohoo! Tripawds Rule!
Regulator of the Oaktown Pack, Sheriff of the Oaktown Pawsse, Founding member and President of the Tripawd Girldogs With 2 Names ROCK Club, and ... Tripawd Girldog Extraordinaire!

Forum Posts: 3546
Member Since:
16 October 2012
Offline
I wanted to add I am so sorry for your loss of your dear friend.  Jerry is right sounds like a dreaded C word Hemangioscaroma.  It sucks takes the babies when we least expect it.  There was no way to help him.  You did the best thing and as hard as it is to think about that it's the truth.  Your sweet Maxwell just didn't deserve to suffer. 
We send out deep condolences.  Grief sucks and there is no right amount of time to do it in.  Each journey is individual
Hugs
Michelle & Angel Sassy
Sassy is a proud member of the Winter Warriors. Live long, & strong Winter Warriors.
sassysugarbear.tripawds.com
07/26/2006 - Sassy earned her wings 08/20/2013
05/04/2006 -  Bosch, Sassy's pal, earned his wings 03/29/19  fought cancer for 4 months.
"You aren't doing it TO her, you are doing it FOR her. Give her a chance at life."

Charleston, SC
Forum Posts: 9
Member Since:
15 February 2015
Offline
Much love to you and your family, Sharon.  My cat is a hemangiosarcoma survivor.  He was lucky in that it manifested in the subcutaneous form as it tends to in cats, but from what I know, the visceral form of it is devastating no matter the species of animal afflicted by it.  Your experience was both terrifying and terrible, and you have every right to be in shock, angry, confused, and devastated.
Until the day comes that we have effective early screening and affordable immunotherapies with a high success rate, you did everything you could.  You loved him his whole life, right to the end, and now beyond.
Sharon Culkar
I thank you all so much from the bottom of my heart for all of your kind words and encouragement. 18 days have gone by and it still seems as though it is one long, horrible nightmare. Somehow it feels as if I'll wake up and there he'll be, tapping me with his paw for love and scratches. He was everything to me. He was always so comforting. He would just lay on me for hours, or allow me to lay on him for as long as needed.
I just never wanted him to feel pain or fear. I adopted him at 3 1/2 from the Cleveland APL and he had been through so much. Abuse, months on end at kennels. I never wanted him to be scared again. I wanted him to know he had security now, and unconditional love. I hate that his last day was filled with fear and uncertainty, and there was nothing I could do to ease either. I begged them to be able to do something else. I know they could not, they were so nice and positive pre-surgery, yet somehow I am filled with so much doubt now.
I am so thankful for all of you, it does give me some peace to hear from you and be surrounded by those who understand the terrible pain in losing your beloved best friend. In our everyday lives it is hard to find that.
I still look around the house, look through windows, hoping to catch a glimpse of him. I come home from work and all I want to do is take him for our nightly walk, they were always so peaceful.
It may sound crazy but I just hope he doesn't think I gave up on him. I never would have. For him I would have done anything. He's all I had.
My heart goes out to all of you that have lost your sweet babies. I am so sorry for your loss and I hope you know you are all in my thoughts and prayers, as well as your angels. I know we will all reunite one day with them and cross the bridge together.
I just wish to God I had more time. I know it would have been just as hard to lose Maxwell to old age but somehow the quickness of his disease and just the shock of it has devastated me. It keeps your head spinning with questions. There is just no time, no proper goodbye, no time to process what in the world is happening. He seemed so healthy, so healthy and happy.
I thank you all so much
Sharon Culkar
He loved the snow, cold weather and chasing squirrels. He loved his sweaters, hoodies, and Christmas pajamas. He was so good at allowing me to dress him. Just like me he was not a fan of the heat and loved sleepovers on the floor. He was a sucker for any stuffed animal and even when he got a new one, from time to time he would go and grab a few old ones to show some love to. Busy bones were his favourite, but he'd settle for a Milk Bone, stubbornly, if he had to. He loved underam scratches. It was so cute, he'd lift his paw and place it on your arm so you could scratch his underarms. It was adorable. If you were petting him while he was laying down and you suddenly got up, he'd lift his head and his 2 front paws and look at you like "where do you think you are going??"
i wish i could figure out how to post his picture on here, any help would be so much appreciated with that
Hi Sharon glad we could help. On my mobile but here is info on adding images to posts. You may want to start a new topic in "Coping with Loss" so we can celebrate his lifw with you there. More later. (Hugs)
Forum Timezone:
America/Denver
Most Users Ever Online:
946
Currently Browsing this Page:
1
Guest(s)
Member Stats:
Guest Posters: 1103
Members: 11506
Moderators: 2
Admins: 3
Forum Stats:
Groups: 4
Forums: 23
Topics: 16519
Posts: 232331
©
Simple:Press
—