Do you know someone in or near Illinois who wants to foster or adopt a three-legged dog? We hope so! In today's Tripawd Tuesday: Dingo Deserves His Final, Forever Home, you are about to meet the most pawesome pup who really needs help finding that perfect family. Here's what his current, temporary foster people told us about this very special dog.
Tripawd Tuesday: Dingo, a sweet and energetic boy who's faced many challenges
NAME: DINGO
AGE: 8 months
D.O.B: Jan 1, 2023
BREED: Mixed breed (Boxer x Pitbull)
PERSONALITY: Loving, fun, friendly, playful, sociable, smart, sweet, loves squeaky toys
STRENGTHS: Crate-trained, housebroken, walks well on leash, understands basic commands
Originally from Alabama, he found a loving home but had to undergo amputation due to an accident. Sadly, he was surrendered again due to his owner's medical issues.
1-3 months: Move from one shelter to another
3 – 5 months: Live with a family you thought is your forever family only to be abandoned when you got injured
5 – 6 months: Have your leg amputated
6 – 8 months: Move in with another loving family but as you get settled in, you have to move again due to one of your parents' medical issues.
Unfortunately, this is this is Dingo's tragic & traumatic life. Through no fault of his own, Dingo is now looking for a new home again.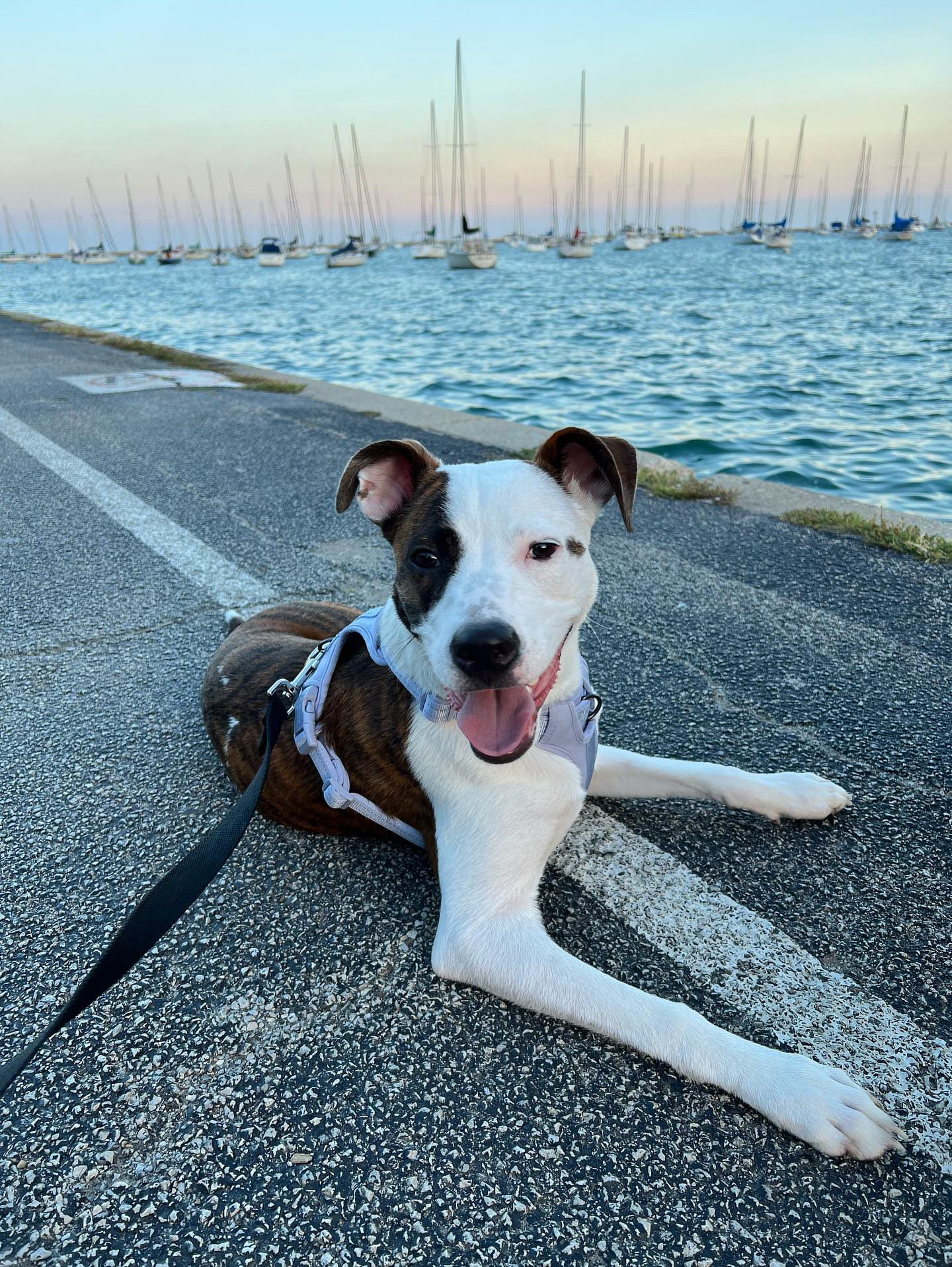 Dingo is toilet trained, crate-trained, sociable, resilient and ready for a permanent home. He passed all shelter evaluations on 9/12.
Please consider fostering, adopting, or sharing his story to prevent him from returning to a shelter.
Dingo is full of love and loyalty, eager to join a new family.
Follow his journey at https://www.instagram.com/dingothetripawedpup/.
Send Your Tripawd Tuesday Love Story!
We hope you can help Dingo find the home he deserves! Thanks for sharing.
Did you enjoy today's Tripawd Tuesday story? Do you know a Tripawd needing a home? Want to share your own hero with the community?
You can share your Tripawd Tuesday love story, too! By doing it, you'll also help pet parents seeking hope and inspiration during tough times.
Be a Tripawds Community Ambassador
Request a Tripawds Community Ambassador Kit. Get everything you need for you and your three-legged dog or cat to show the world that Tripawds Rule.
Your participation helps us get the word out about our mission. Chip in a bit extra to help keep your community online! Thank you!