Are you on the East Coast? Want to get free Tripawds Rehab Therapy to help veterinary professionals learn about the needs of three-legged dogs? Want to learn about rehab therapy so you can help your dog at home? From September 27th through the 30th, you can do exactly that! Keep reading to find out how.
Be a STARR: Tripawds Rehab Therapy Event Seeks Amputee Dogs and Their People to Educate, and Have Fun Too!
We have been contacted by the good people who organize a pawsome conference geared toward vet professionals who want to learn more about animal rehabilitation therapy. The conference folks are specifically looking for three-legged dogs who want to volunteer as "patients" during the conference, so that the vet pros can learn specific techniques. Here are the details:
The STAAR (Symposium on Therapeutic Advances in Animal Rehabilitation) will once again be held from September 27-30 in Parsippany, New Jersey. Though this is a conference for veterinary professionals, we encourage Tripawd owners and their pets to join us as volunteers.
There is a lot of useful information that you can gain by enrolling as a STAAR volunteer.
Our workshops include myofascial release, rehab for the spine, assistive devices to help with mobility, and much more!
Check out what the veterinary professionals are learning, gain some useful tips, and get help for your pup by some of the top veterinary rehab professionals in the world.
See more information about being a STAAR volunteer at STARR Conference / Dog Volunteers.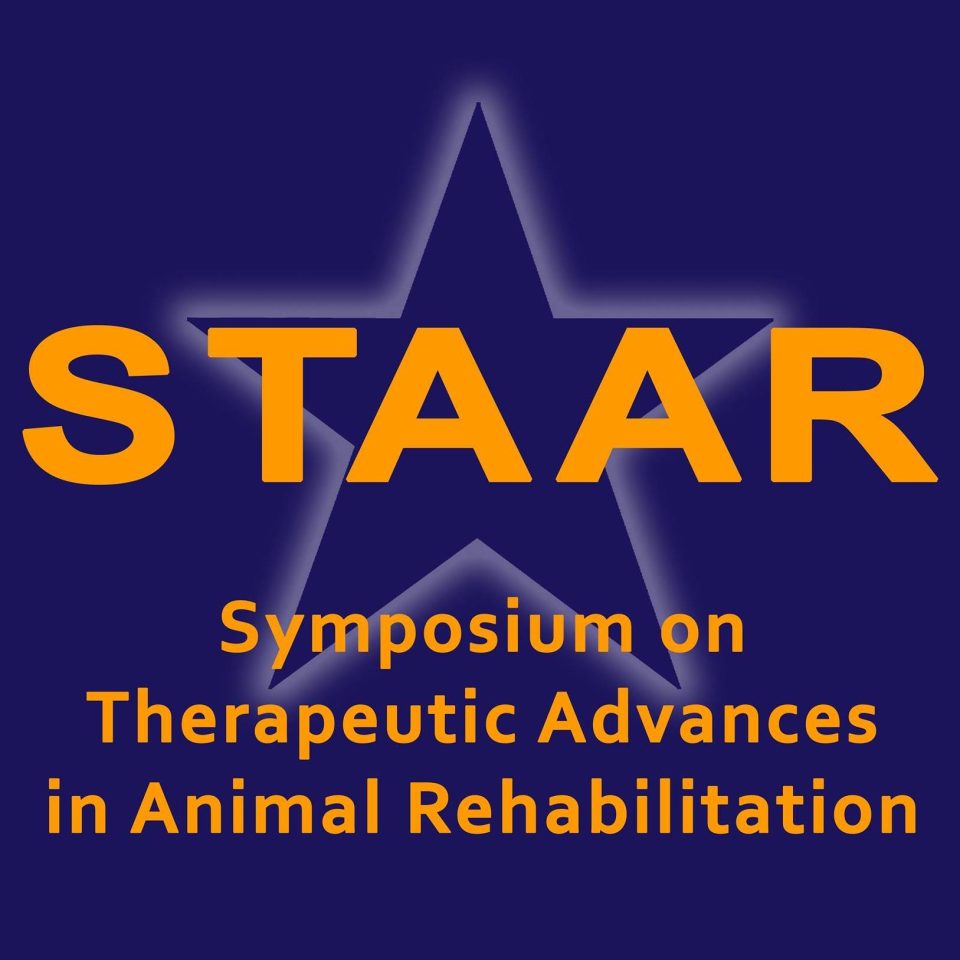 Keep in mind that your Tripawd must be comfortable in the presence of people and other dogs. They should be able to be gently handled and comfortable with having their paws touched and their limbs guided through controlled movements to assess range of motion, tightness, or discomfort.
With the exception of the puppy workshops, dog volunteers must be at least nine months old.
Healthy dogs as well as those with medical issues are welcome and provide an invaluable learning experience for our participants.
Get Pet Parent-Focused Tripawd Rehab Event Education Too!
For those who want to learn to help their own pets, STAAR offers a pet parent course (All Hands On Pet) on how to perform physical therapy at home so that you can learn ways to help your own pup.