We are so excited to participate in this year's 3-Legged Dog Picnic in San Francisco! The fun happens on July 16 in San Francisco, get ready to pawty!
When and Where is the 3-Legged Dog Picnic Taking Place?
This annual event happens in lovely Duboce Park, right in the heart of San Francisco. If you're anywhere in the Bay Area, we highly encourage making a day trip out to this fun gathering.
Sunday July 16
11 am – 2 pm
Who will be at the 3-Legged Dog Picnic in San Francisco?
This casual event is put on by the 3-legged dog picnic team led by Franny. Each year they bring together many 3-legged dog parents, as well as other types of special needs animals and their humans. Somewhere between 30 and 40 guests usually make an appearance!
Tripawds is ready to pawty at the 3-legged dog picnic!
The Tripawds community will be there for the first time. We are being represented by our long-standing Northern California group, led by Jack and Cindi Crowder and their pack. A fun pawrade of every pet in attendance will be led by the gang!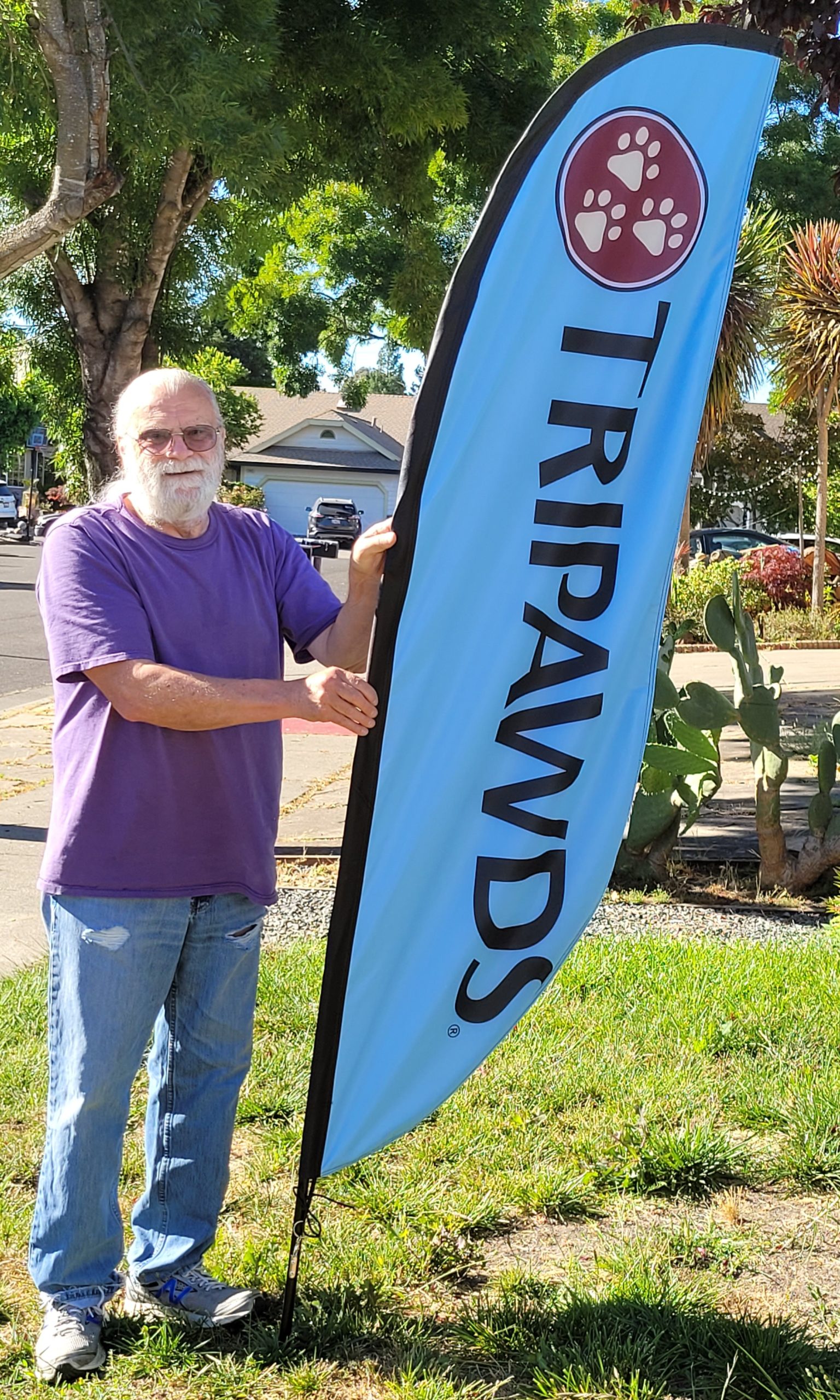 What else should you know about this special needs animals picnic?
Franny posted here in the Tripawds Discussion Forums and would like everyone to know there will be:
Music!
Dog Tricks ( no trick too small)!
Biggest Little Parade of our costumed pups!
Blessings for your pups by a Sister of Perpetual Indulgence!
Prizes but no contest! You bring a prize to share. Support small businesses. examples might be gift certificates from your local pet store, Bakery, cheese shop, movie theatre, knife sharpening etc! tap into your creative mind!!
We also welcome dogs with: cones, casts, one eye, wheelchairs, blind, deaf, toothless, vintage etc
Got questions? Chime in to the Tripawds Discussion Forum Topic
If you have more questions, hop over to our 12th Annual Three Legged Dog Picnic forum topic. We hope you can make it to this fun annual event.