It's that time again! Join the next Tripawds Hoppy Hour on April 7 – at 7pm Eastern, 4pm Pacific. Get your cat or dog amputation recovery questions answered, find support, meet new friends on our monthly free Zoom call!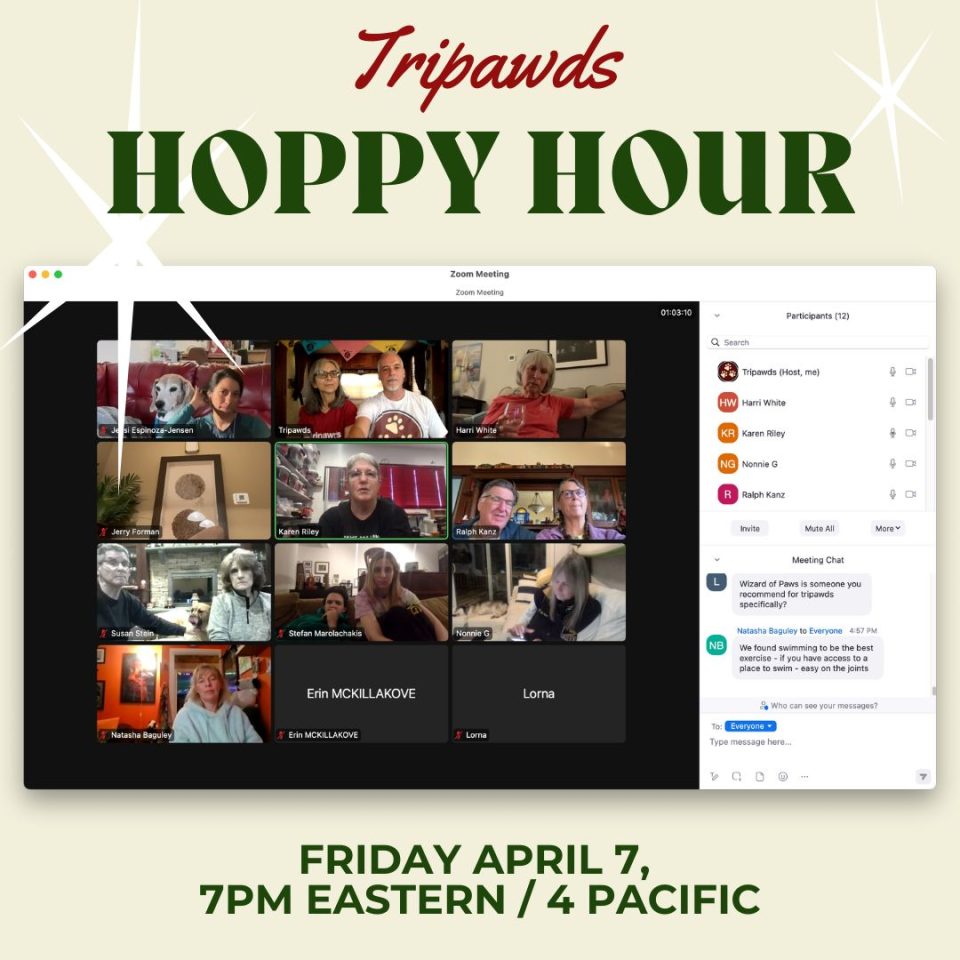 Get Free Live Support for All Tripawds Community Members
The April Tripawds Hoppy Hour happens on Friday the 7th at 7 Eastern. Get support & help with your cat or dog amputation questions.
Join Tripawds founders Rene and Jim, along with your fellow community supporters for live group support sessions. We'll also have occasional veterinary experts too!
This is a free benefit for all Tripawds members and followers. But with the costs to support this community increasing every year, if you find these calls helpful we hope you will consider becoming a Tripawds Supporter.
By supporting Tripawds, you are offsetting the costs to keep our community online. Plus, you're allowing us to hold these free Zoom calls so we can all help even more parents of three-legged pets. It's a win-win for everypawdy!
Join Tripawds Live Q&A Call!
Our April Tripawds Hoppy Hour Live Q&A call is free and open to the community. Bring your questions, and help support others going through this ruff time. Registration is required.
DATE: Friday, April 7
TIME: 4:00 p.m. PST (7 Eastern)