We are so hoppy to receive Brishka's Tripawd Tuesday Love Story!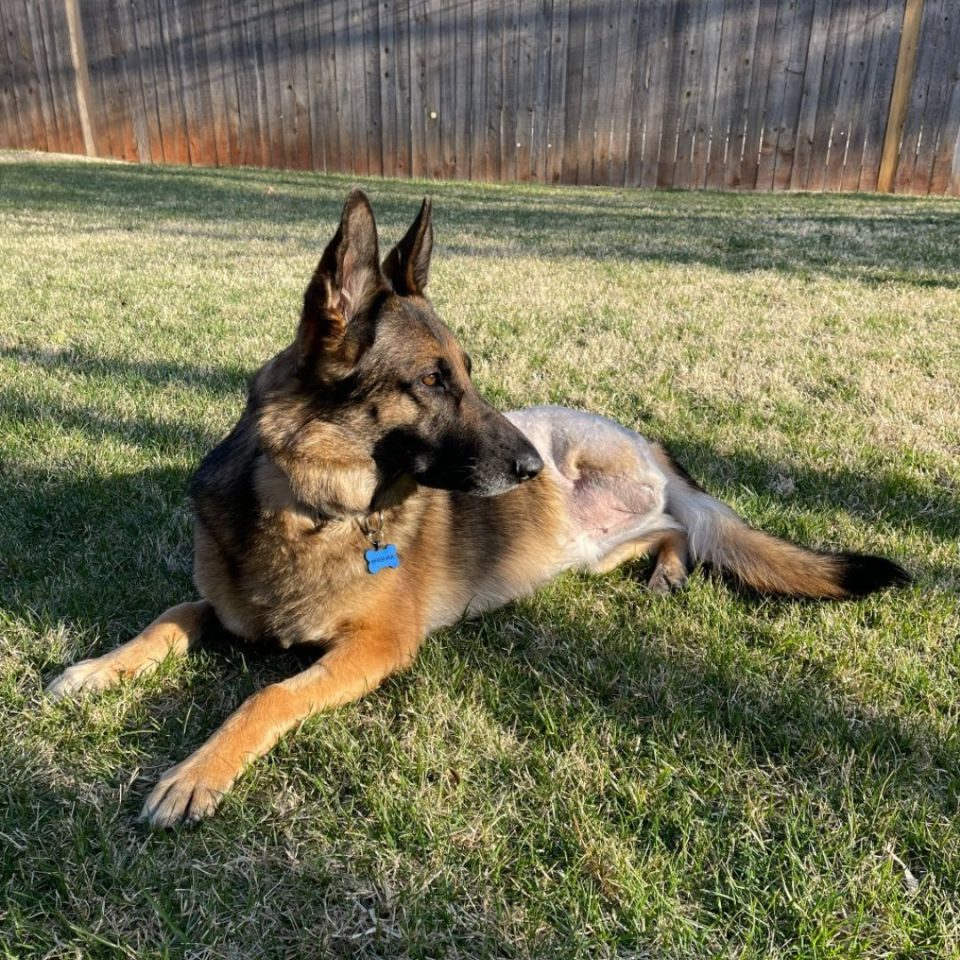 Meet Today's Tripawd Tuesday Ambassador, Brishka
Brishka is a six-year-old German Shepherd Tripawd who defied all the odds. Here's her incredible rescue story of resilience and determination.
When and Why did Brishka lose a leg?
Dumped…injured resulting in shattered hind leg. Infection spread into bone, body rejected hardware; had to amputate.
Tell us about her Gotcha Day story.
Pulled out of a ditch on a freezing January morning a traumatized German shepherd lie motionless with a shattered leg. Fortunately good Samaritan's and a rescue took her to emergency clinic. A huge search through social media, pawboost and other networks, etc. to find her owners… But no one came forward. From that moment on, I took her in as foster to adopt. 3 surgeries later to try to save the leg. It couldn't be done; amputation in March 2022.
If you went through amputation surgery recovery with her, what did you think would happen after surgery? Did your worst fears happen? How did you cope?
I picked Brishka Immediately after her initial surgery, and was with her every step of the way up until amputation. I think one of the most important things that helped us through…I never felt sorry for her. Don't get me wrong I was sorry for what she had to endure. But from that moment on, we just took life as it was. I now had a magnificent, beautiful, brave tripawd GSD.
How did Brishka adapt to life on three?
AMAZING! So much trauma was a tack to her injury and leg. Once we amputate, it was like a light switch and the multiple walks training sessions and healing began!
What are Brishka's favorite things to do?
Brishka has no interest in toys, balls, etc. Her walks which are 4 a day 7 days a week resulting in 40+ miles a week are one of her favorite things. We do obedience training, she loves food? going in her car and visiting her grandparents.
Is there any special gear that helped or helps her get around?
Thus far we don't need any special gear, harness, etc
What is the biggest lesson you learned from Brishka?
Her resilience! She inspires me daily. Each day brings a new start full of joy, contentment, happiness, living in the present moment as we all should try to do!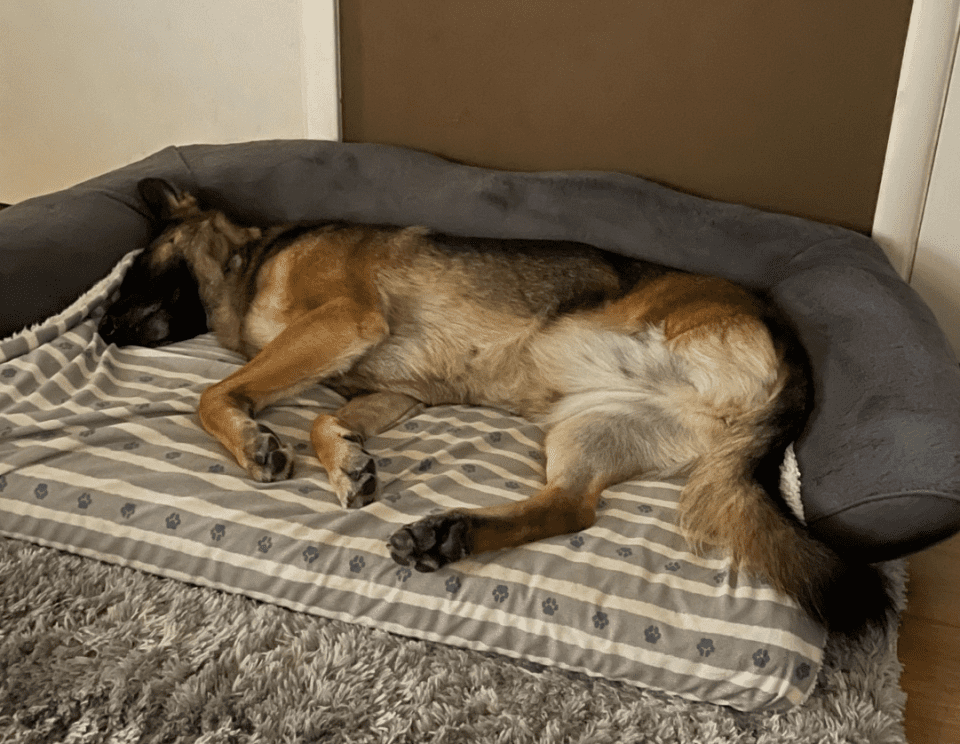 What is your best advice to someone who is about to go through amputation with their pet, or someone who is thinking of adopting a Tripawd?
Be a strong, calm, supportive, pack, leader. Don't feel sorry for their situation. I see many parents of Tripawds over feeding because they feel a sense of guilt… look in the eyes of that beautiful soul and know that they're exactly how they should be.
Send Your Tripawd Tuesday Love Story!
Here's an easy way to share your Tripawd Tuesday love story which helps pet parents seeking hope and inspiration during tough times.
Be a Tripawds Community Ambassador
Request a Tripawds Community Ambassador Kit. Get everything you need for you and your three-legged dog or cat to show the world that Tripawds Rule. Your participation helps us get the word out about our mission. Chip in a bit extra to help keep your community online! Thank you!