A very special three-legged dog party took over Mill Valley last week, and what a glorious day it was! Check out how much fun everyone had getting together for the first time since the pandemic started.

Friends Reunite at Tripawds Three Legged Dog Party
For twelve years and counting, the Northern California Tripawds chapter has gathered for friendship and fun at the Mill Valley Dog Park. It's the oldest group of friends who gather occasionally after meeting in our community! They spent several weeks doing some Tripawds Party Planning, and pulled off the first post-pandemic gathering last Saturday.
The weather couldn't have been better to get these amputee heroes and friends together!
Regulars Jack and Cindi were there with Dusty the Handsome and Rosy the BallGirl.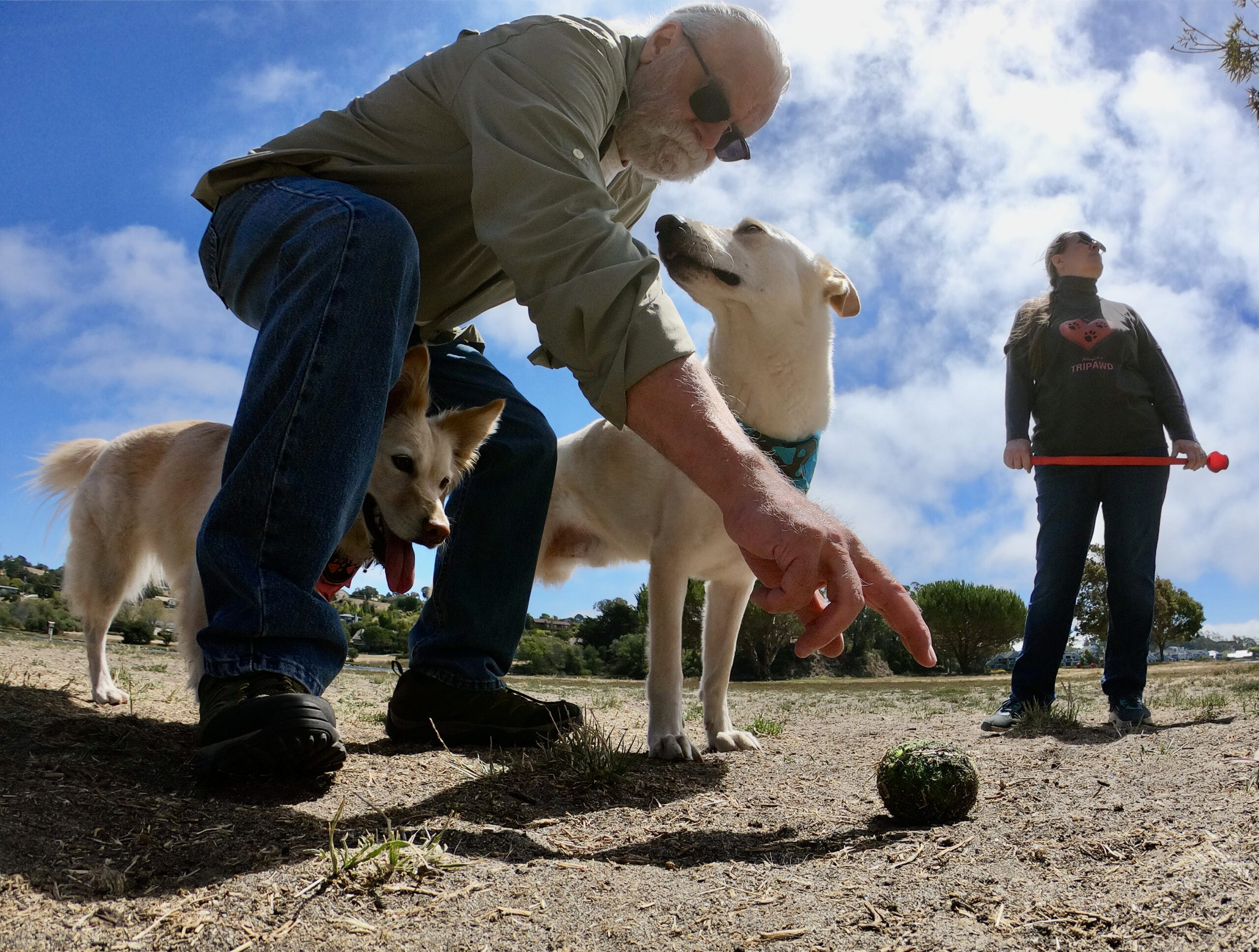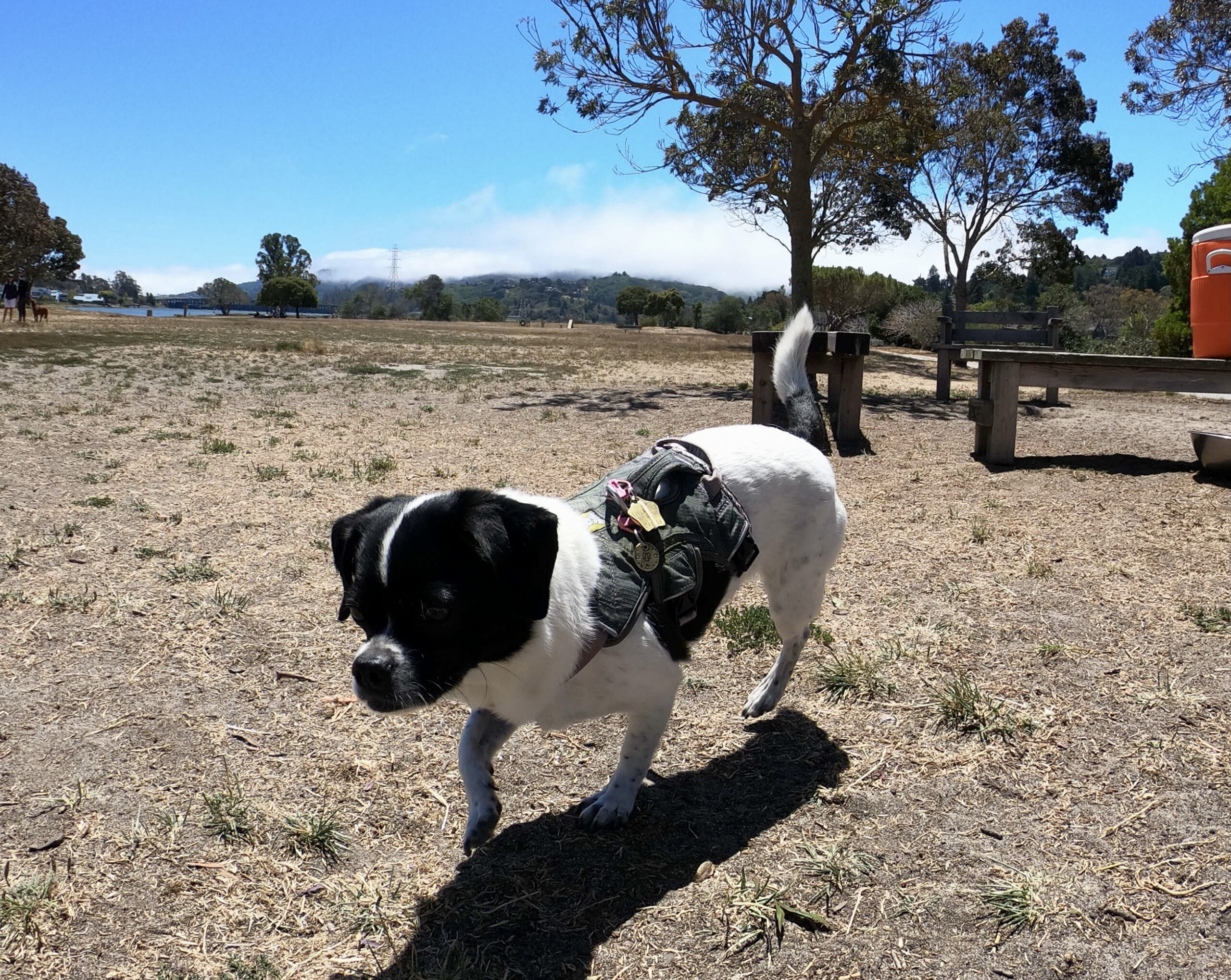 And new NorCal Tripawds pack joined in the fun.
Diesel and his mom went over the Golden Gate from San Francisco to be there.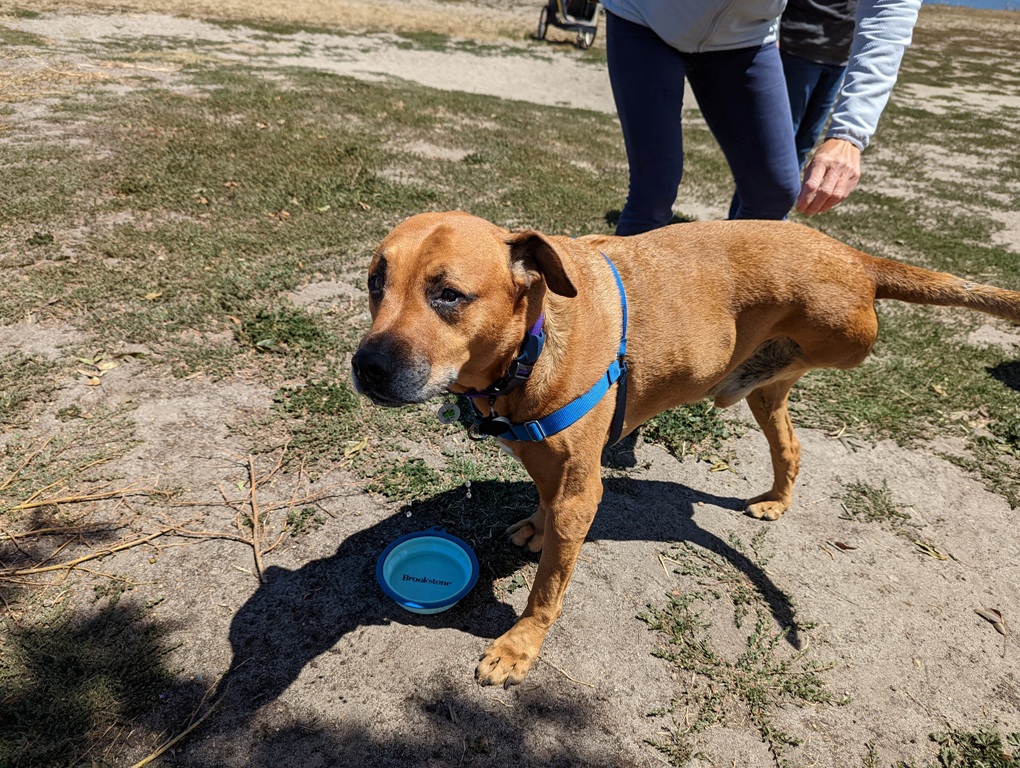 Sambha and his folks drove in from Danville, which is a pretty long drive.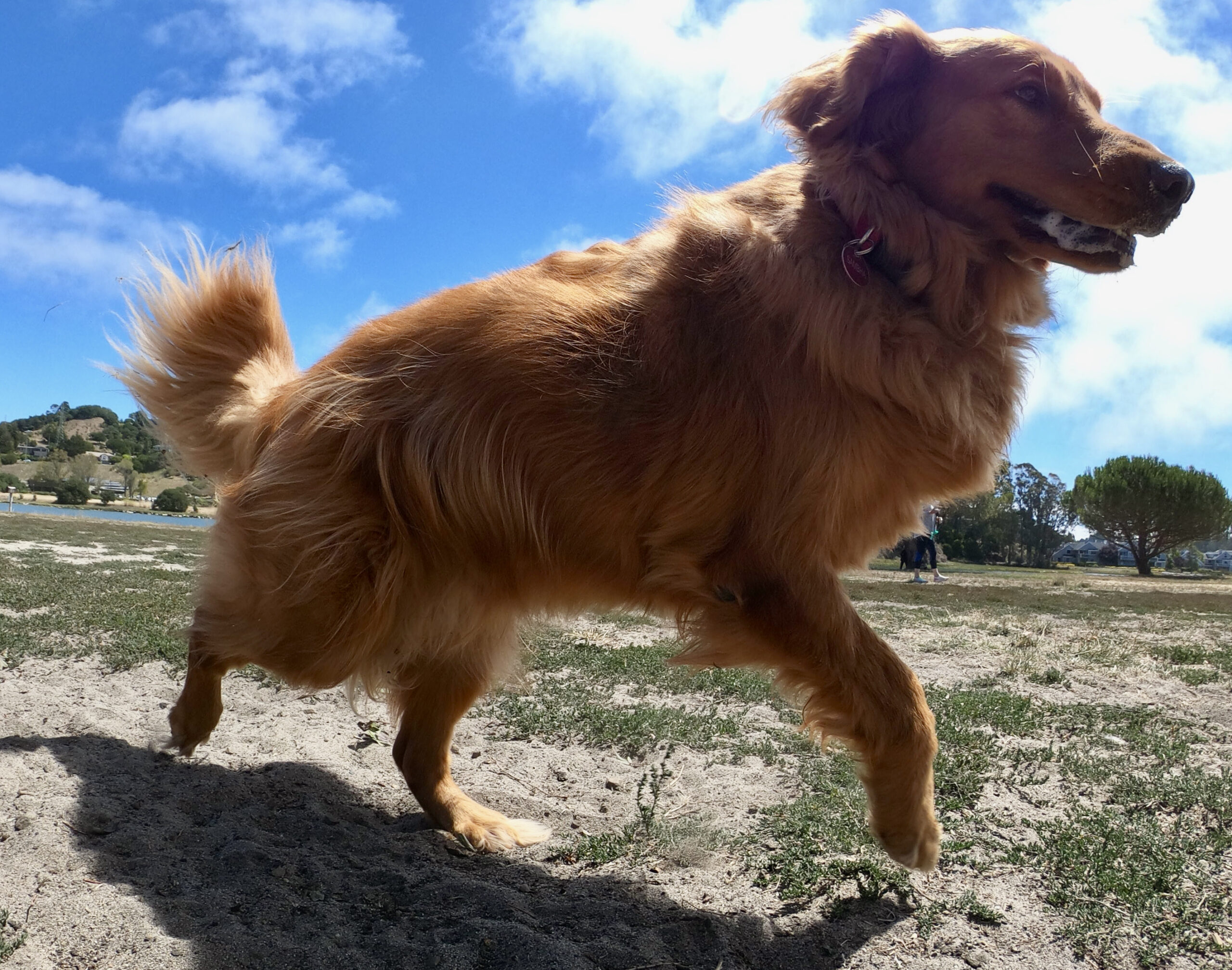 And the winner of the most long-distance Tripawd attendee was Nitro and his mom,
They drove a few hours all the way down south from Monterey!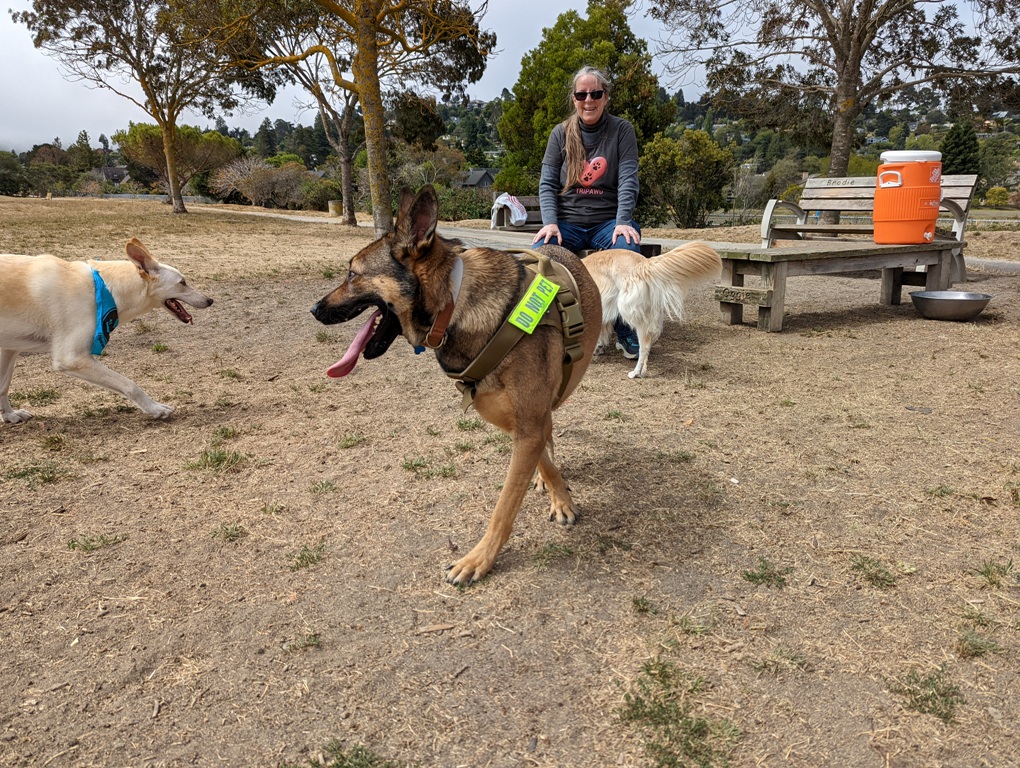 The day went off without a hitch. "It was soooooo wonderful to finally get together again, see old friends and meet some new ones! We are planning to get back on our normal schedule with a fall meet up," says Elly's mom, Karen.
Check out all the pics from the pawty in the Tripawds Parties Discussion Forums.
Yes, You Can Plan a Tripawds Chapter Party Too!
Did you know that Tripawds parties can happen anywhere? Get the ball rolling in your town. Tripawds parties can happen where you live, it just takes one person to kick off the planning. And we are happy to help any way we can.
Post your three legged dog party plans in our Tripawds Parties Discussion Forum topic. We'll do what we can to support you in your efforts to meet other Tripawds parents and have your own epic time too. You never know what kind of furrever friendships can form!