It's almost a month since Nellie came into our life as our foster dog. This Friday, July 22nd, she will find out why Tripawds loves AAHA-accredited vet hospitals. Nellie is getting a wellness check on this very special day!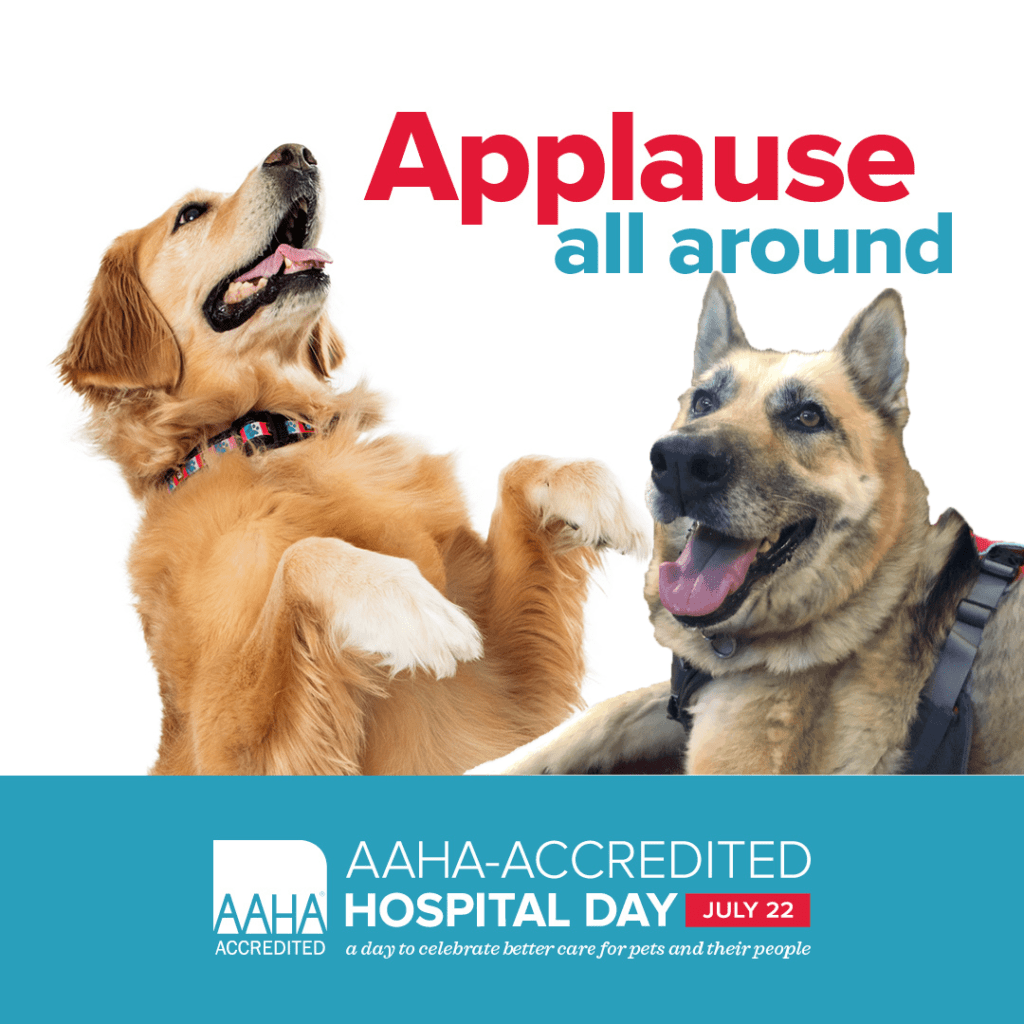 What a joy to have a dog in the family again!
She's a great honorary Tripawd. About the only big surprise we've discovered while getting to know her is the great veterinary care shortage. We had no idea things were so bad.
The veterinary world has changed since our Tripawds Spokesdog Wyatt Ray left us in November, 2020. Today, there just aren't enough humans to care for our fur kids. From small town clinics to big city referral centers, pets and the people who love and care for them are paying the price of the great worker shortage.
First: AAHA clinic or not, we salute every person in veterinary medicine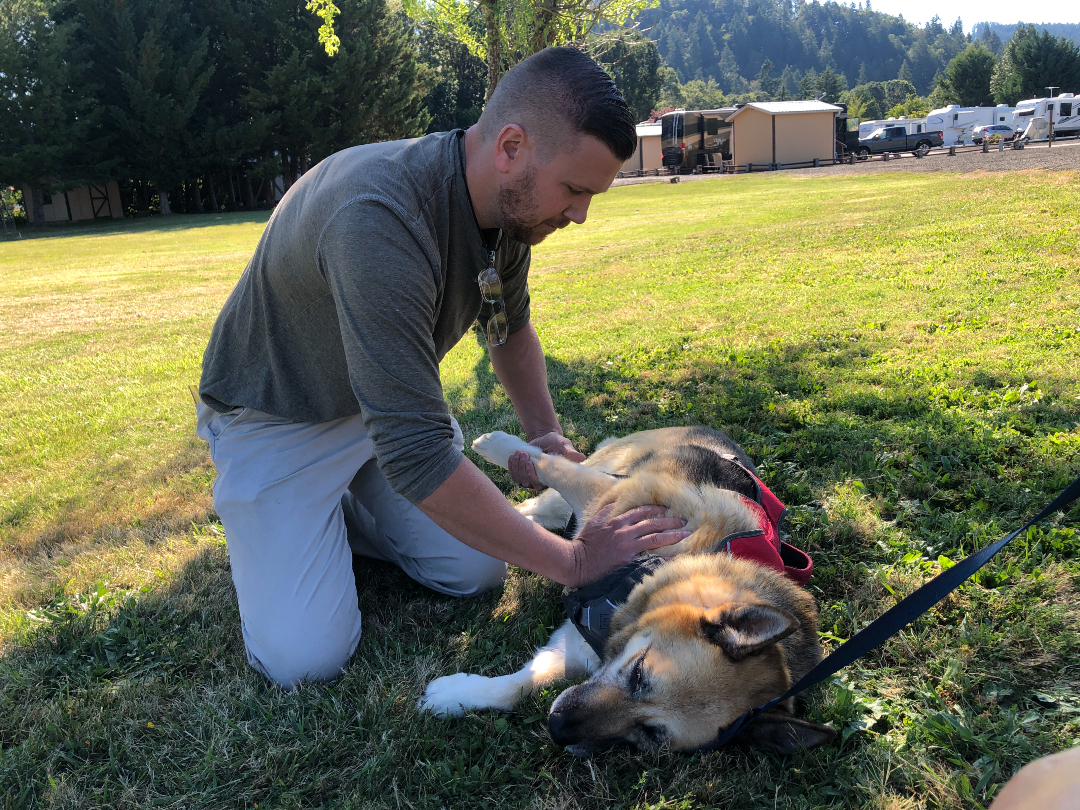 Thank you for doing all you can to help our pets live healthier lives!
Meanwhile, Nellie's first wellness visit with us lands on AAHA Day 2022. July 22nd is when the American Animal Hospital Association (AAHA) honors the commitment made by AAHA-accredited clinics.
3 Reasons Why Tripawds Loves AAHA-Accredited Vet Hospitals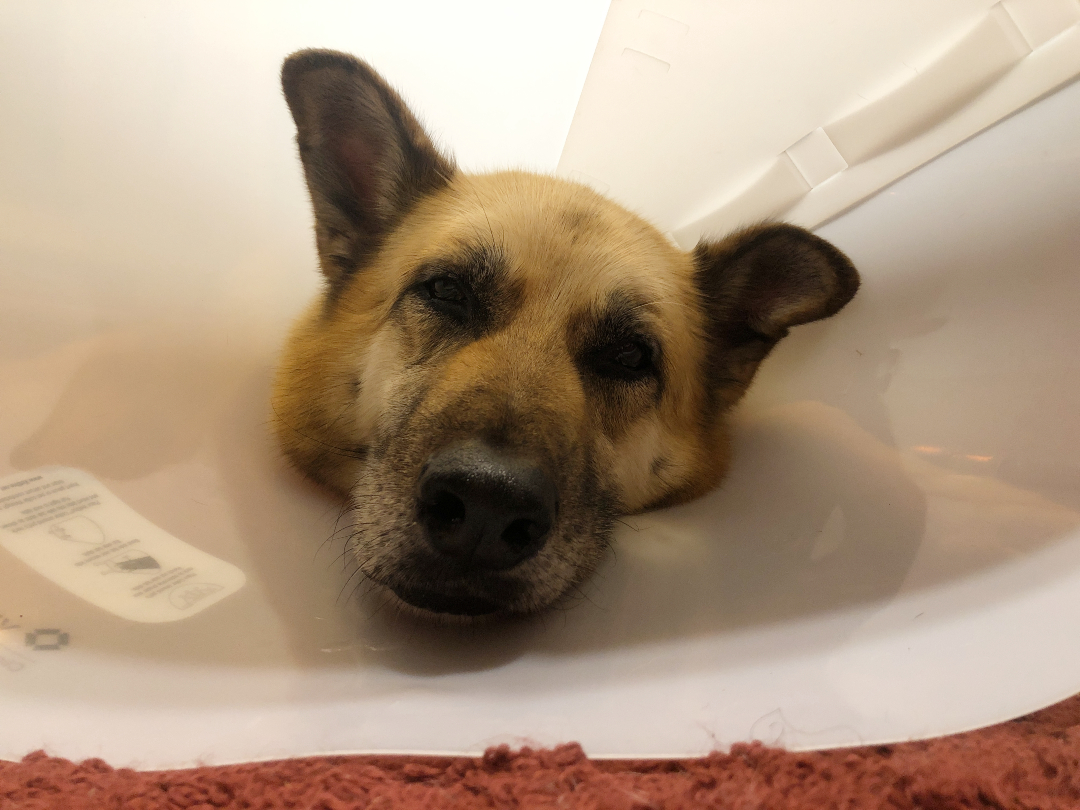 What timing for Nellie! We can't think of a better day to drive 50 miles and have her see Wyatt's old veterinarian, Dr. Beyerinck. owner of Bush Animal Hospital in Eugene, Oregon. Here's 3 reasons why we are making the trek.
Reason 1: AAHA Clinics Follow Tough Standards of Care
Human hospitals must pass rigorous standards by accrediting organizations in order to practice medicine. But accreditation is optional for veterinary clinics. AAHA is the only organization that accredits veterinary hospitals in the United States and Canada.
If a clinic is not AAHA-accredited, it doesn't mean they aren't doing a good job. Many non-AAHA clinics are awesome.
But a big reason why Tripawds loves AAHA-accredited clinics is the peace of mind that accreditation brings. When you walk through an AAHA-accredited clinic's doors, you know that everyone on the team is following the same rigorous standards every other AAHA clinic follows. It's an above-average experience. Your Tripawd gets gold standard care, no matter which AAHA practice you choose.
Reason 2: AAHA Vet Clinic Teams Commit to Learning
AAHA clinics must be re-accredited every 3 years. And as we say around there, three is the magic number!
Clinics need to pass 900 accreditation standards set by AAHA. This means veterinary clinic team members must keep learning. From AAHA's latest Pain Management Guidelines to getting certified in AAHA's Animal Hospice & Palliative Care Certificate Program, the people who care for your pets constantly strive to find new and better ways to help our fur kids.
Reason 3: AAHA Accredited Vet Clinic Teams Commit to Collaboration
Meeting AAHA standards requires the entire clinic team to get on board. From kennel cleaning to anesthesia, surgery, inventory tracking and everything in-between, passing AAHA-accreditation requires a collaborative effort from everyone in the practice.
Outside the clinic, AAHA provides tools so vet teams can stay healthy. And when everyone feels good and like they have a stake in their clinic's success, a stronger collaboration naturally follows.
That's the kind of vet practice that we want to help our Tripawd. How about you?
Is your veterinary practice AAHA-accredited?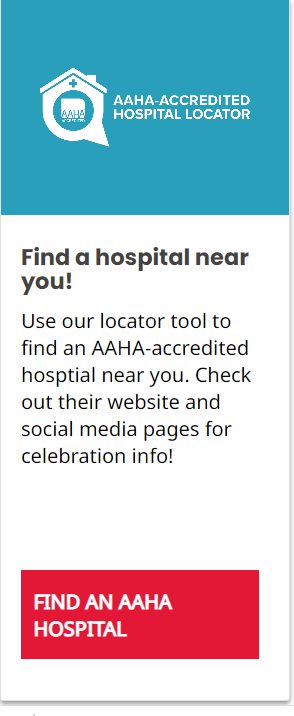 Learn how AAHA helps vet practices become even better. Check out the AAHA Pet Parent Page about why AAHA-accreditation matters.
Watch Tripawds Facebook and Instagram channels
for Nellie's pics from #AAHADay2022.