Dogs and cats become amputees for many reasons. Snake bites are one scary reason why. Today's Tripawd Tuesday spotlights the story of Stevie the cat versus the pit viper snake. Guess who won? Stevie, of course! Check out the deets and prepare to be amazed.
The Amazing Story of Stevie the Cat Versus the Pit Viper Snake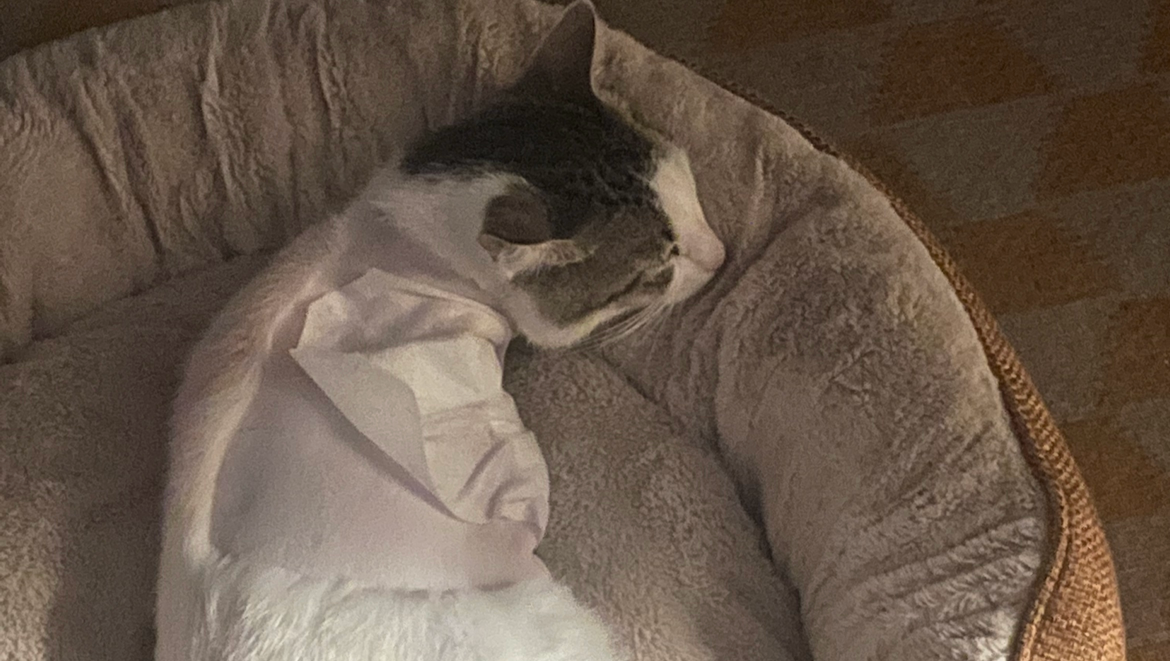 We couldn't believe it when Stevie's hooman posted in the Tripawds 3-Legged Cats Discussion Forum Topic. The very idea of a cat fighting a venomous snake and winning was just unbelievable. After all, even very few dogs live to tell about their snake fights. Tripawd Kawi wrestled a rattlesnake once. He lost his leg but won the battle.
And now for the first time, our community has a cat who joined us for the same reason. Stevie is here to say that yes, a cat who gets bit by a venomous snake can actually win that scary situation! Here's what his hooman said when she introduced him:
3rd day post-right foreleg amputation, sleeping more than previous days
Hello, My 8.5 lb kitten (9 months old) suffered a pit viper envenomation last Saturday night, and after a few days in critical care trying to get him stable which involved two blood transfusions and 6 vials of antivenom it was decided to amputate the leg that suffered the bite. It has been a horrible week for us. His amputation was on Wednesday and I picked him up the following afternoon. This would be his 3rd day after.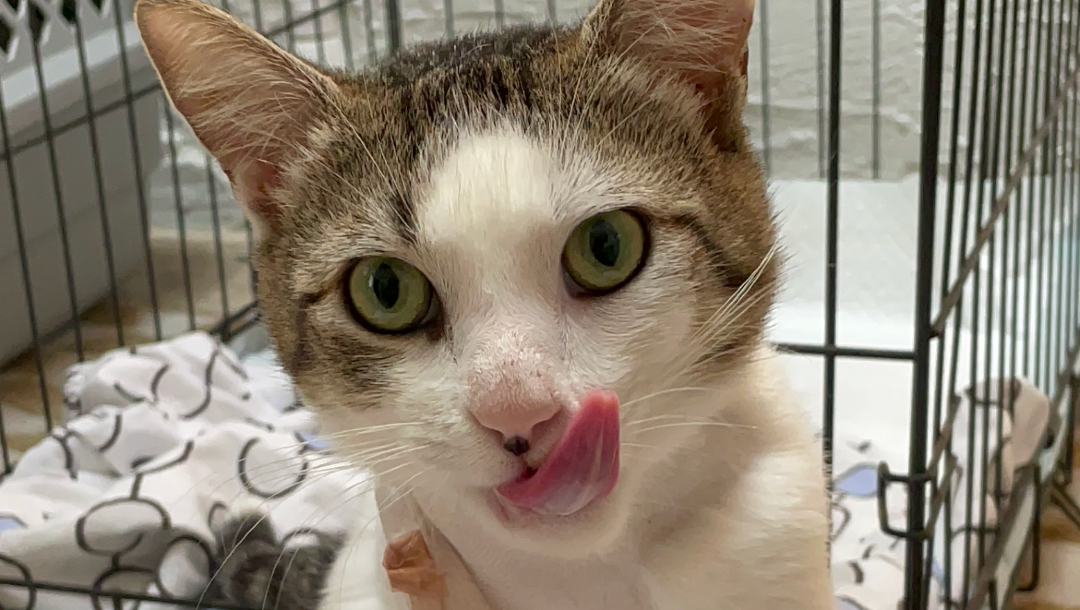 Stevie tells his entire story in his blog, Watch Stevie Thrive:
Hi, my name is Stevie and I am about 9 months old. I was playing outside one Saturday afternoon when I found a cool wriggly noodle creature I'd never met before. It looked like something I could swat at and play with, but turns out it did NOT want to play with me! The doctors tell me that it was a venomous snake. Oh no!
As scary as the snake bite attack was for Stevie and his hooman, the good news is that he survived. This Tripawd cat's recovery has not been super easy, but a week or so later, Stevie's doing so much better:
We spaced out the Gabapentin to every 12 hours and it's working well! My heart is so warm knowing you are all cheering for him. I know he's receiving that; he is stronger every day! Today, he tried to open my door several times (he's tired of being confined lol) and he doesn't fall over when he walks now!
Did you enjoy today's Tripawd Tuesday story? Each Tuesday we celebrate amputee pets from around the world. Reach out to us for a chance to be "Tripawd of the Week." Just share your story in a few words and you're in!
Whether you are a bonafide registered Tripawds member, and/or part of our Facebook, Twitter and Instagram communities, we want to tell the world about your three-legged cat or dog.
Send Your Tripawd Love Story in 3 easy steps:
In a short paragraph or two (or longer if you'd like!), describe your three-legged hero's story. Share a photo, video or both.
Got a Tripawds Forum topic and/or Tripawds blog that you started? Be sure to include that link too! Of course let us know any social media handles that feature your Tripawd.
Then send your story to us via email, Facebook Messenger, or direct message us on Twitter or Instagram @TripawdsCommunity.
We try to publish a new Tripawd story each week. It's time for yours to get featured!