Apparently Tripawds Spokesdog Wyatt Ray is really busy at the Rainbow Bridge. We thought he sent adorable, adoptable Tripp to us, but it wasn't meant to be. So for Tripawd Tuesday, we are sharing this gorgeous guy's adoption info with you. Please spread the word, especially if you know people in Washington and Oregon.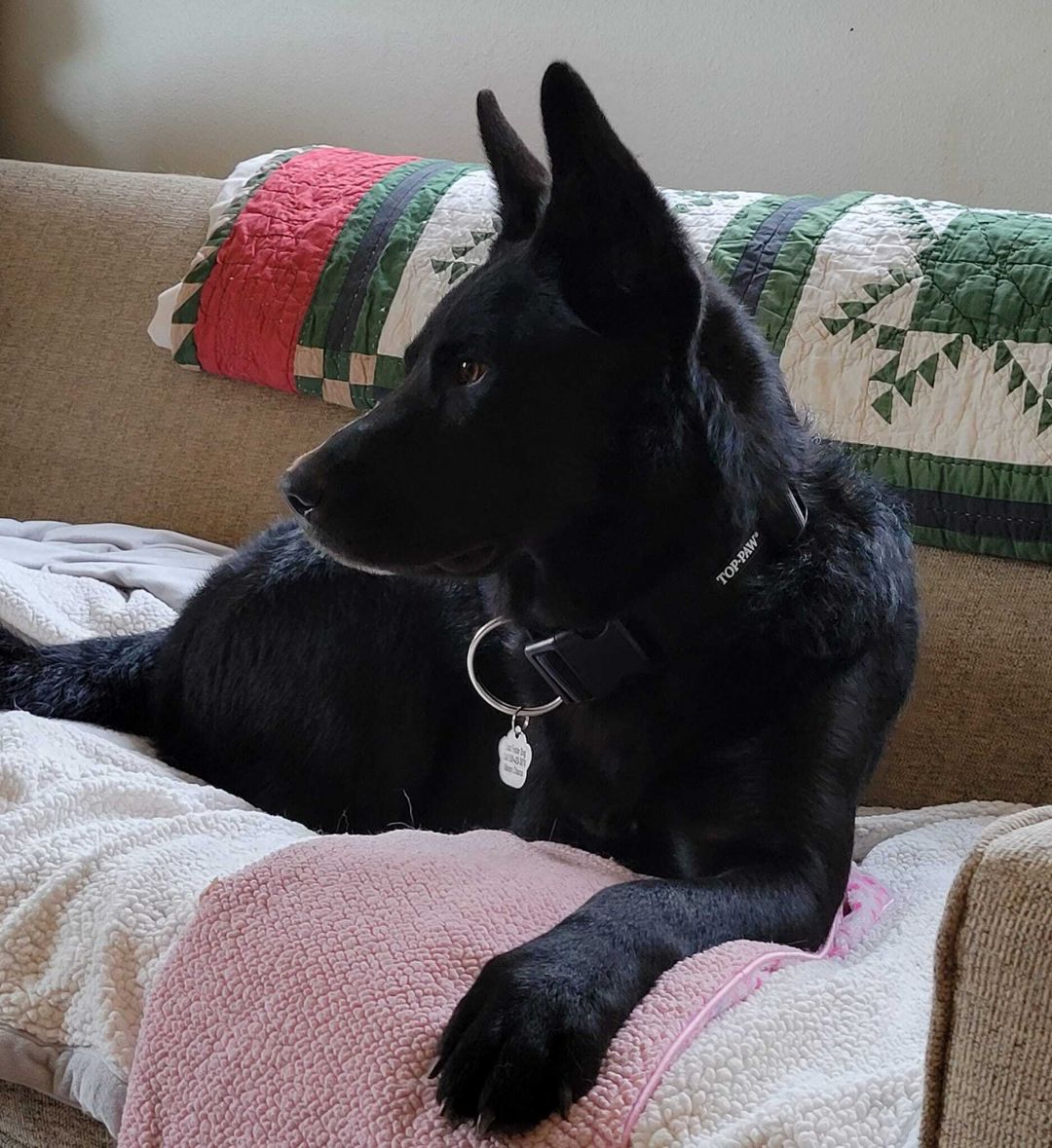 Adorable, adoptable Tripp is a very patient doggie.
He landed in the loving arms of Mikey's Chance Canine Rescue in southeast Washington state, about one year ago. And since then, he's patiently waited for his perfect furmily to find him.
Nobody knows his backstory, other than he was hit by a car. Tripp wandered the streets near Richland, Washington with a broken leg. Then a kind soul found him. The collision did enough damage to cause a leg amputation.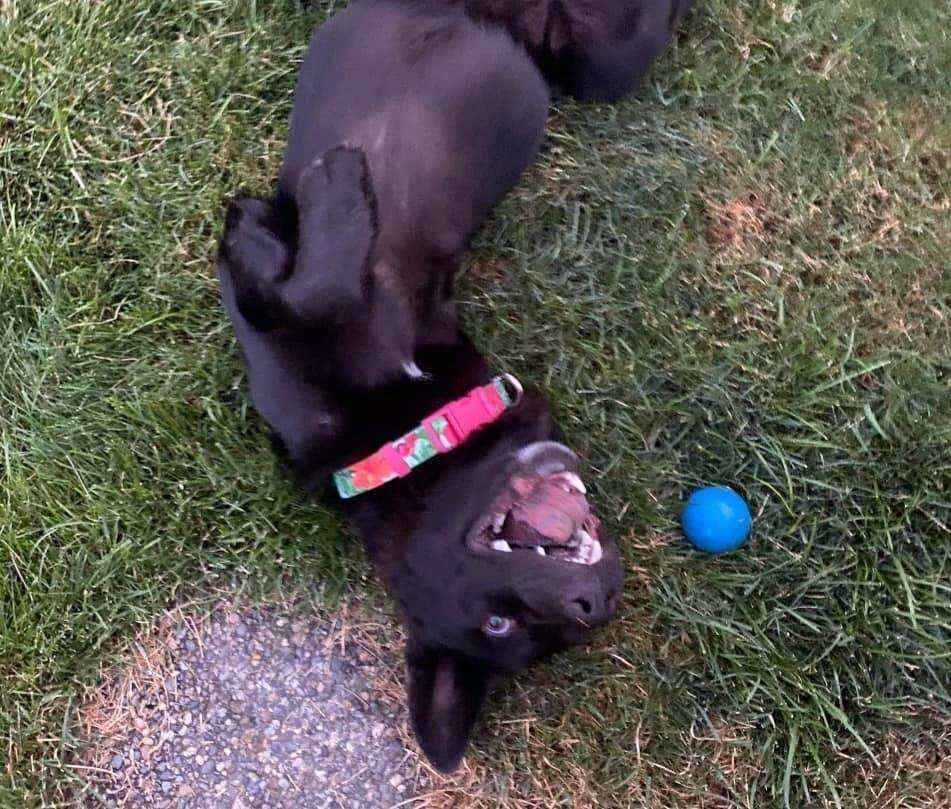 He lost a few teeth too, which we think makes him more adorable!
But like all dogs, Tripp didn't hold that against humans. In fact, he's a really great dog according to his foster mom and Mikey's Rescue. Here are some awesome personality traits they told us about: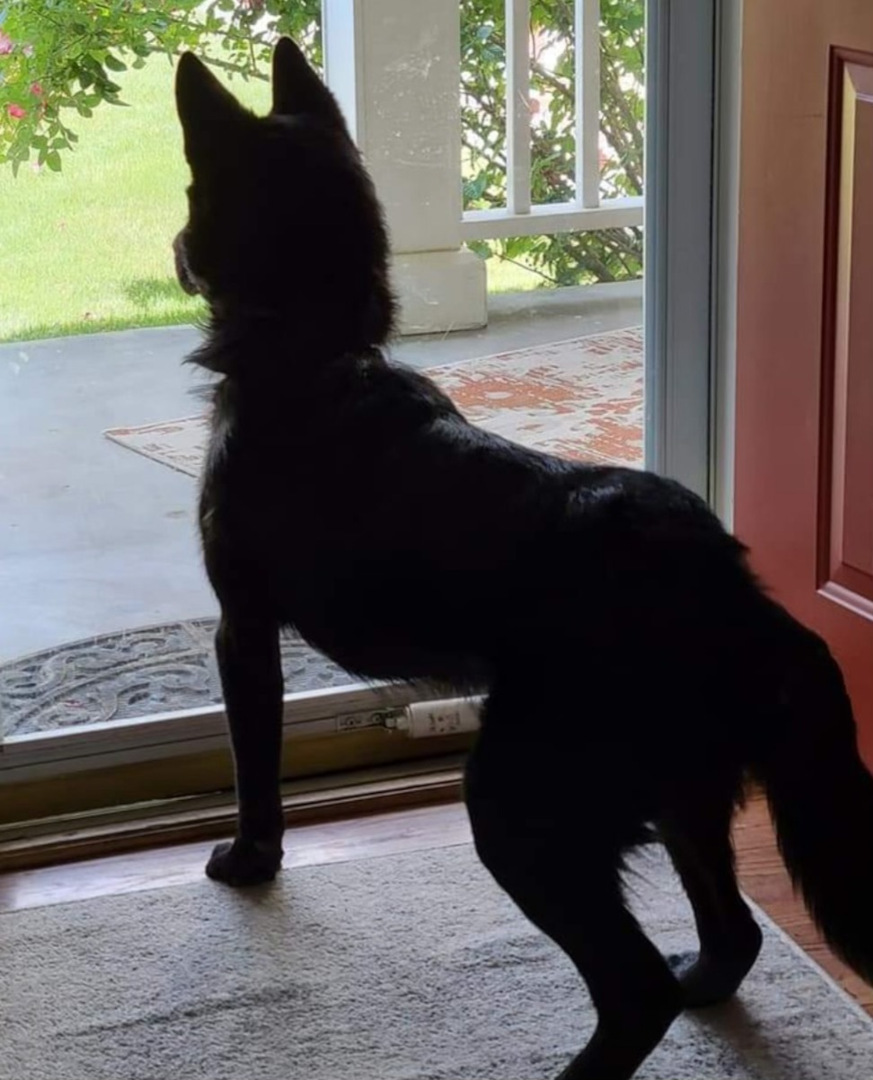 He's about two years young. Tripp knows basic commands and is learning more every day
Barking isn't really his thing. He's really quiet for a German Shepherd (mixed with who knows what). He gives one bark to go outside, play, or eat. Then he waits patiently for his foster mom to follow through.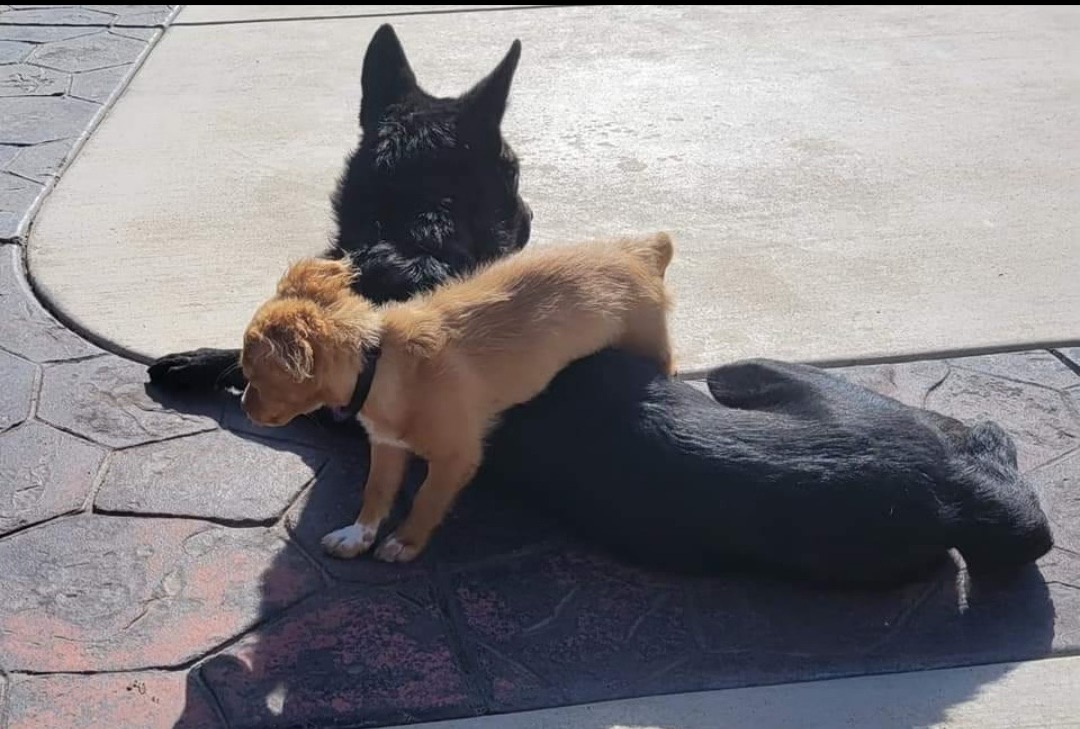 He's super gentle with small dogs, puppies, and even old cats.
Tripp would make a great therapy dog, but as of now, he can't walk slowly on leash. He loves doing the fast paced, Tripawd hop, which is just too fast for most people. In fact, it's his leash walking challenges that might be holding him back from finding the right home.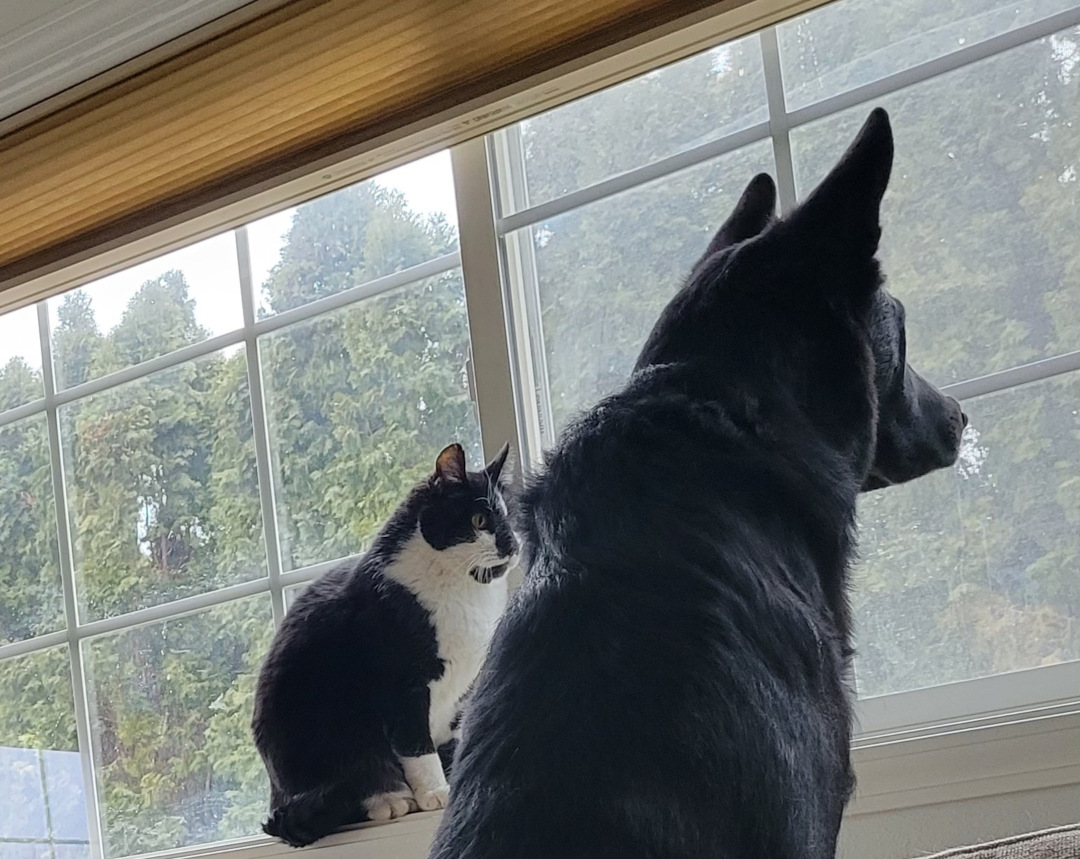 He's also a black dog, which unfortunately is a strike against him. Yeah, black dog syndrome is a thing. Sad!
Tripp loves riding in the car. He's definitely a traveling dog.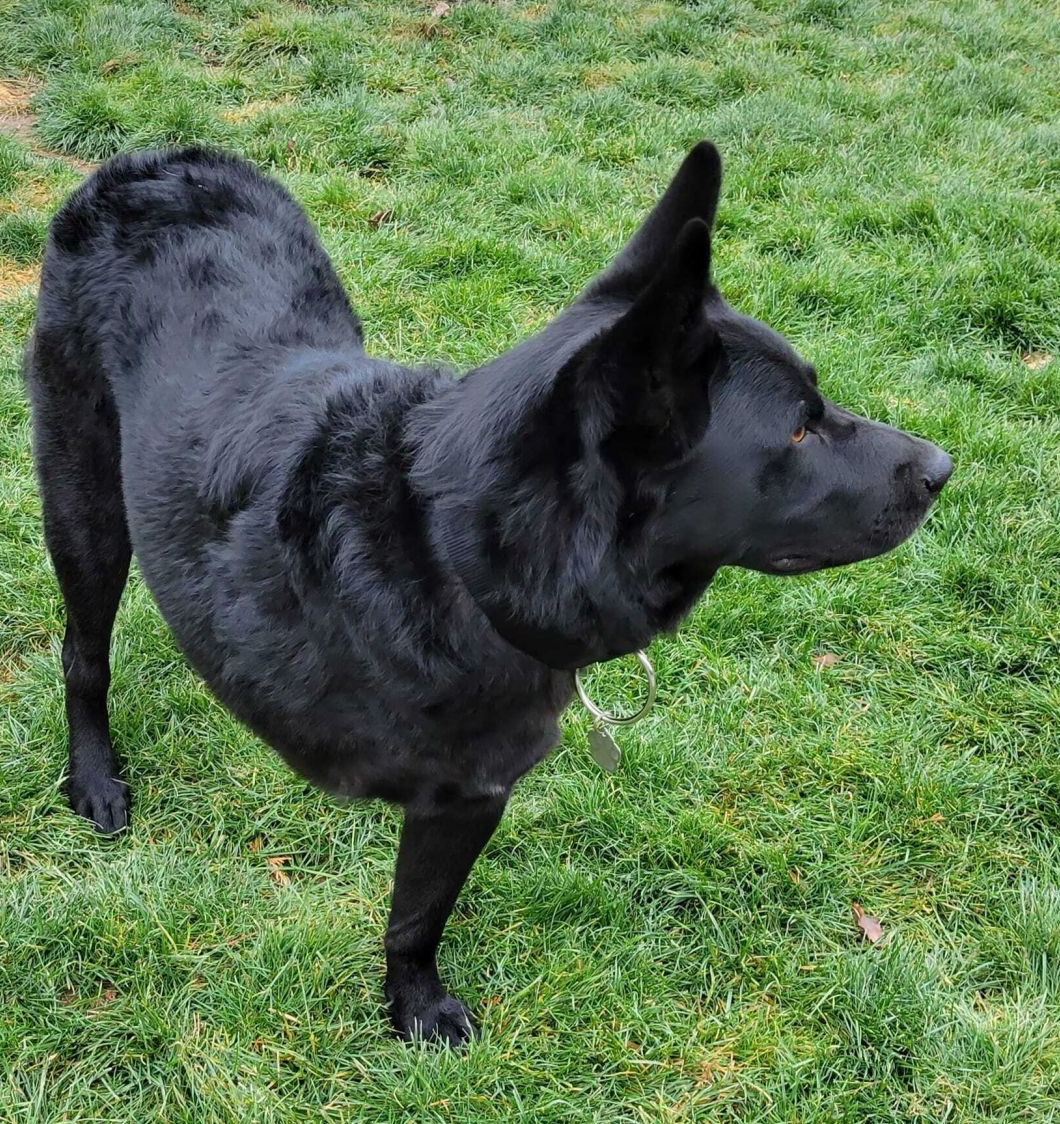 He is crate trained, and has pretty good manners too.
This handsome fella weighs about 60 pounds. He's 26″ tall at the withers.
And he would love a forever family.
Learn More About Adorable, Adoptable Tripp
If you are interested in learning more Tripp, please see his Petfinder profile, and reach out to Mikey's Chance Canine Rescue.
Did you enjoy today's Tripawd story? Each Tuesday we celebrate amputee pets from around the world. Reach out to us for a chance to be "Tripawd of the Week." Just share your story in a few words and you're in!
Whether you are a bonafide registered Tripawds member, and/or part of our Facebook, Twitter and Instagram communities, we want to tell the world about your three-legged cat or dog.
Send Your Tripawd Love Story in 3 easy steps:
In a short paragraph or two (or longer if you'd like!), describe your three-legged hero's story. Share a photo, video or both.
Got a Tripawds Forum topic and/or Tripawds blog that you started? Be sure to include that link too! Of course let us know any social media handles that feature your Tripawd.
Then send your story to us via email, Facebook Messenger, or direct message us on Twitter or Instagram @TripawdsCommunity.
We try to publish a new Tripawd story each week. It's time for yours to get featured!