Calling all Canadian Tripawds families! Today for Tripawd Tuesday we want to spotlight a gorgeous Tripawd Husky named Billy. He is in Northern Quebec currently, and needs his forever family asap. Can you help by spreading the word? Want to adopt him yourself? Contact us and we will put you in touch with his foster mom.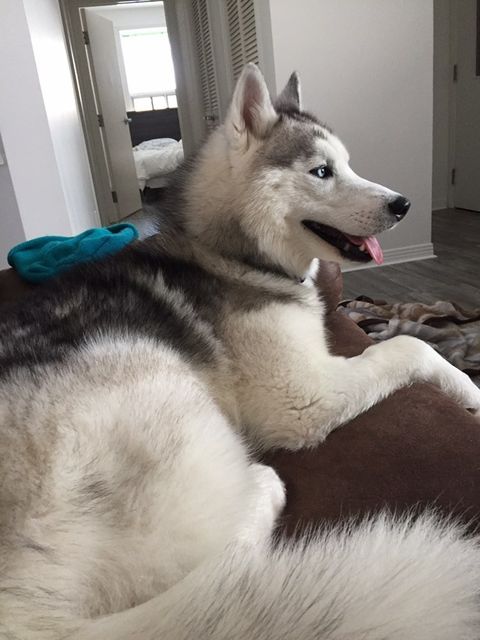 Tripawd Tuesday: Adopt Billy the Husky Rescue in Quebec
Meet 15 month old Billy. He is an honorary Tripawd with a limb difference. The leg is still there, but he doesn't use it. His foster mom writes;
I have a sweet tripawd Husky I adopted in Northern Canada. He was free roaming but I've helped him become a house dog and he's loving it! I neutered and vaccinated him and he's on leash now.
Amazing with everyone including kids!
His left leg is immobile…tucked up like a little wing but the vet said to leave it. He's thriving and an amputation carries risk.
I adopted him in order to get him ready and find his forever home. If you can help me find a home let me know. I'm driving home to Halifax May 1st so I can drop him off anywhere between here and there if needed.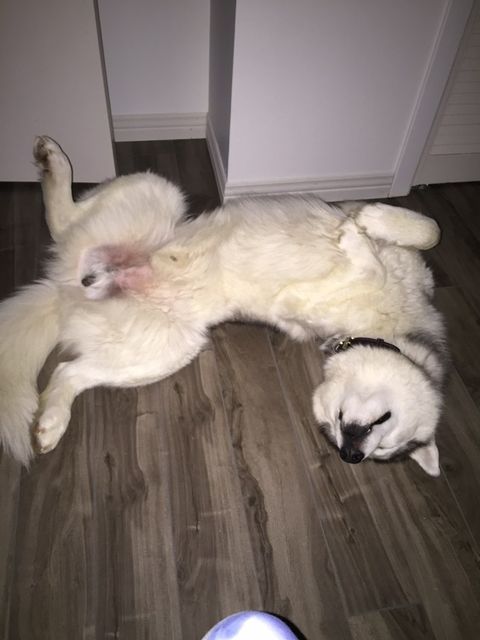 Did you enjoy today's Tripawd story? Each Tuesday we celebrate amputee pets from around the world. Reach out to us for a chance to be "Tripawd of the Week." Just share your story in a few words and you're in!
Whether you are a bonafide registered Tripawds member, and/or part of our Facebook, Twitter and Instagram communities, we want to tell the world about your three-legged cat or dog.
Send Your Tripawd Love Story in 3 easy steps:
In a short paragraph or two (or longer if you'd like!), describe your three-legged hero's story. Share a photo, video or both.
Got a Tripawds Forum topic and/or Tripawds blog that you started? Be sure to include that link too! Of course let us know any social media handles that feature your Tripawd.
Then send your story to us via email, Facebook Messenger, or direct message us on Twitter or Instagram @TripawdsCommunity.
We try to publish a new Tripawd story each week. It's time for yours to get featured!