It's our favorite day of the week to celebrate our 3-legged heroes! Today's Tripawd Tuesday, Brishka the Beautiful, shows that miracles do happen. This sweet girl found her lucky home after a terrible time in life.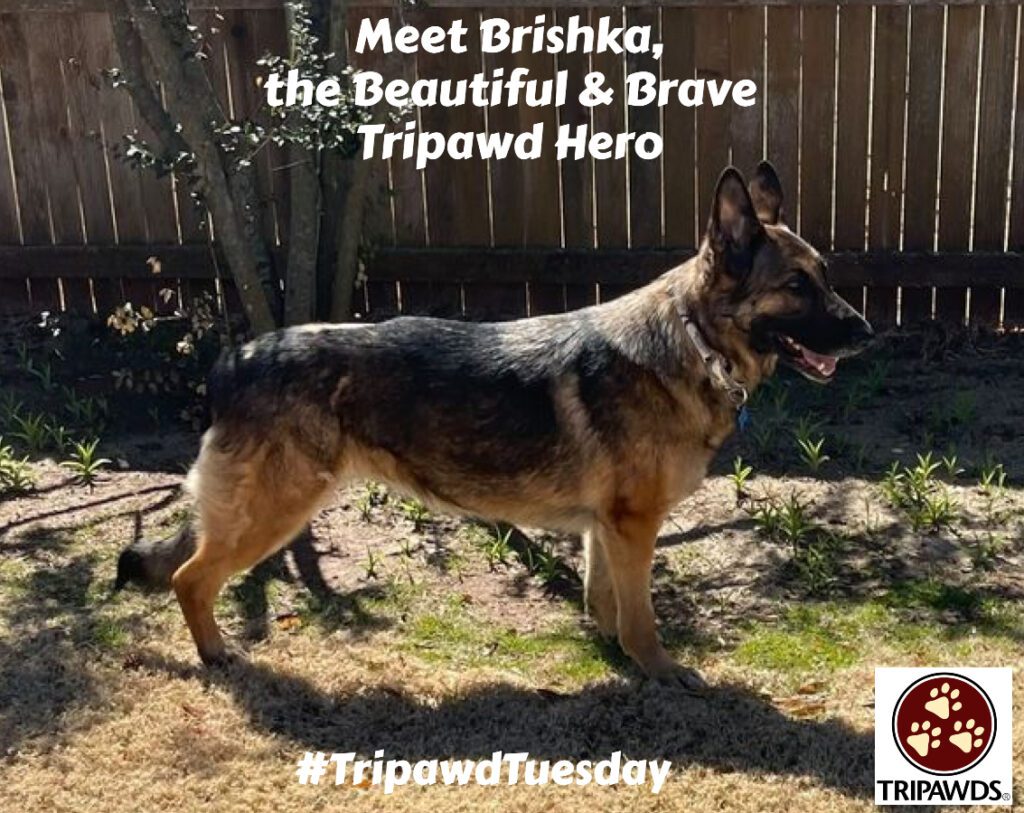 We met Brishka the three-legged German Shepherd Dog in the Tripawds Discussion Forums Share Your Story topic. "Never thought I would be a part of the tripawd community," Anne told us. Over at her Instagram profile, she asked if we could share Brishka's photos for her. "Why not a Tripawd Tuesday feature?" we suggested. Anne took us on it! Here's what she told us about her special girl.
Brishka Loves Uncondtionally
I've had Brishka for just over 2 months. It's been an amazing bonding and learning process. Immediately took her in as foster to adopt. Clearly traumatized after being dumped or stolen hit by a car left lying in a ditch on a Jan frigid morning in Oklahoma. For most of the time she was heavily medicated so her true personality hadn't really emerged.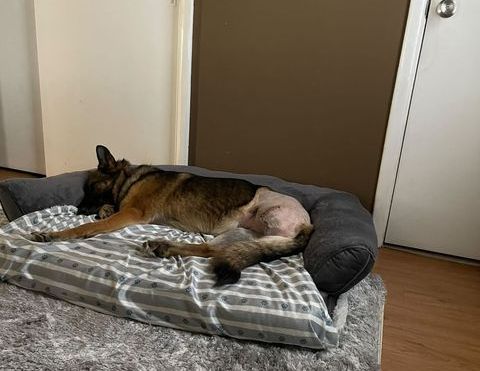 She had 3 surgeries, the last one resulting in amputation…couldn't save the leg due to the multiple fractures. Peeling back the meds, her sweet nature has always been steadfast.
She doesn't like balls, toys, stuffies as of yet. She IS learning to love without conditions… And trusting that all humans now are safe and kind!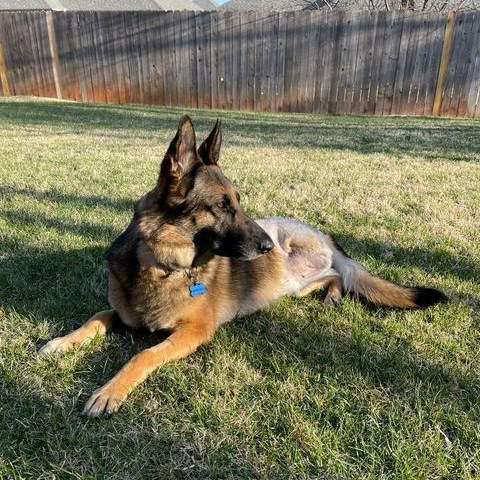 I've just started implementing obedience work with her. Due to her easy going, sweet, gentle nature I'm hoping will have a special purpose whether it's therapy work, or traveling around educating people? Allowing God to guide us in this new journey!
Did you enjoy today's Tripawd story? Each Tuesday we celebrate amputee pets from around the world. Reach out to us for a chance to be "Tripawd of the Week." Just share your story in a few words and you're in!
Whether you are a bonafide registered Tripawds member, and/or part of our Facebook, Twitter and Instagram communities, we want to tell the world about your three-legged cat or dog.
Send Your Tripawd Love Story in 3 easy steps:
In a short paragraph or two (or longer if you'd like!), describe your three-legged hero's story. Share a photo, video or both.
Got a Tripawds Forum topic and/or Tripawds blog that you started? Be sure to include that link too! Of course let us know any social media handles that feature your Tripawd.
Then send your story to us via email, Facebook Messenger, or direct message us on Twitter or Instagram @TripawdsCommunity.
We try to publish a new Tripawd story each week. It's time for yours to get featured!