We are excited to announce the International Tripawd Awareness Day is coming soon! On 3/3 we will be hosting the official Triday for the first time. While we've been celebrating Triday for years here at Tripawds, March 3, 2022 will be the first official Tripawd Awareness Day. And we need your help spreading the word! We promise to make it fun for you too…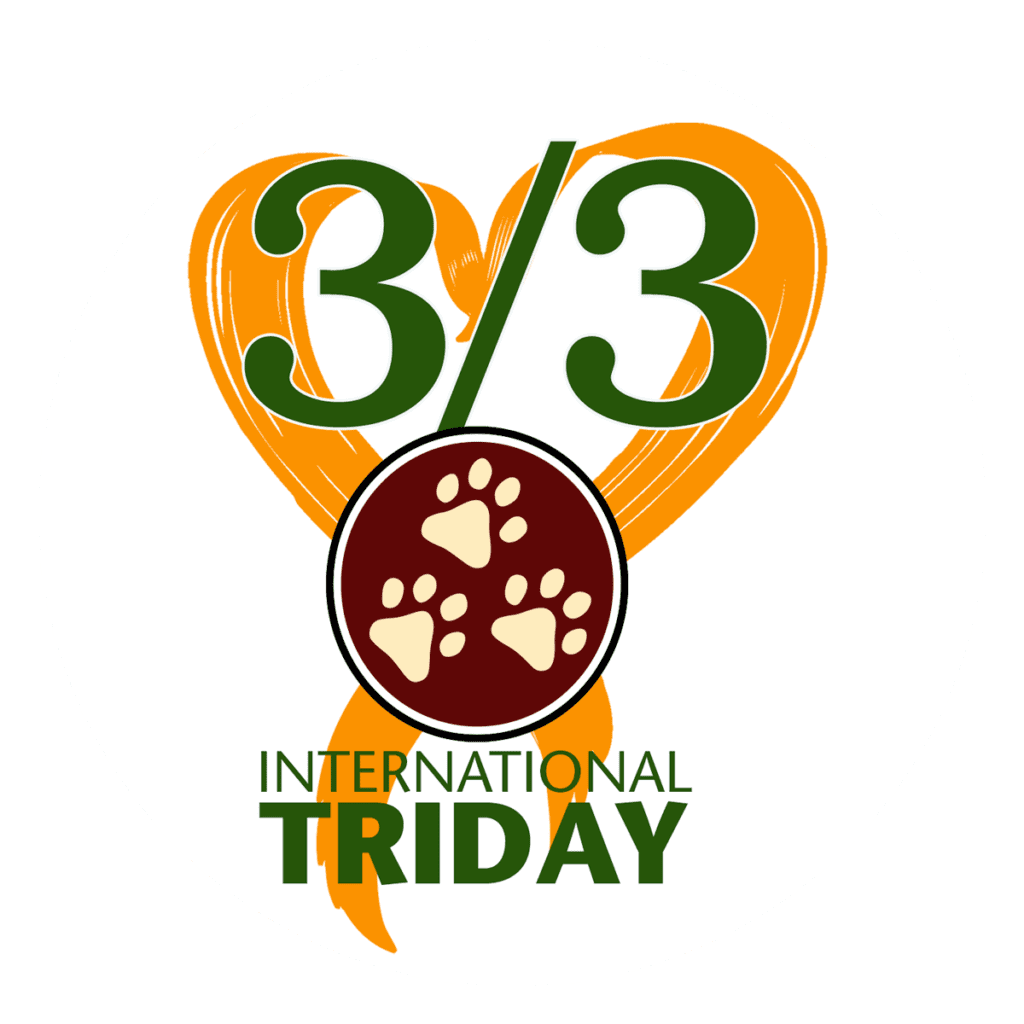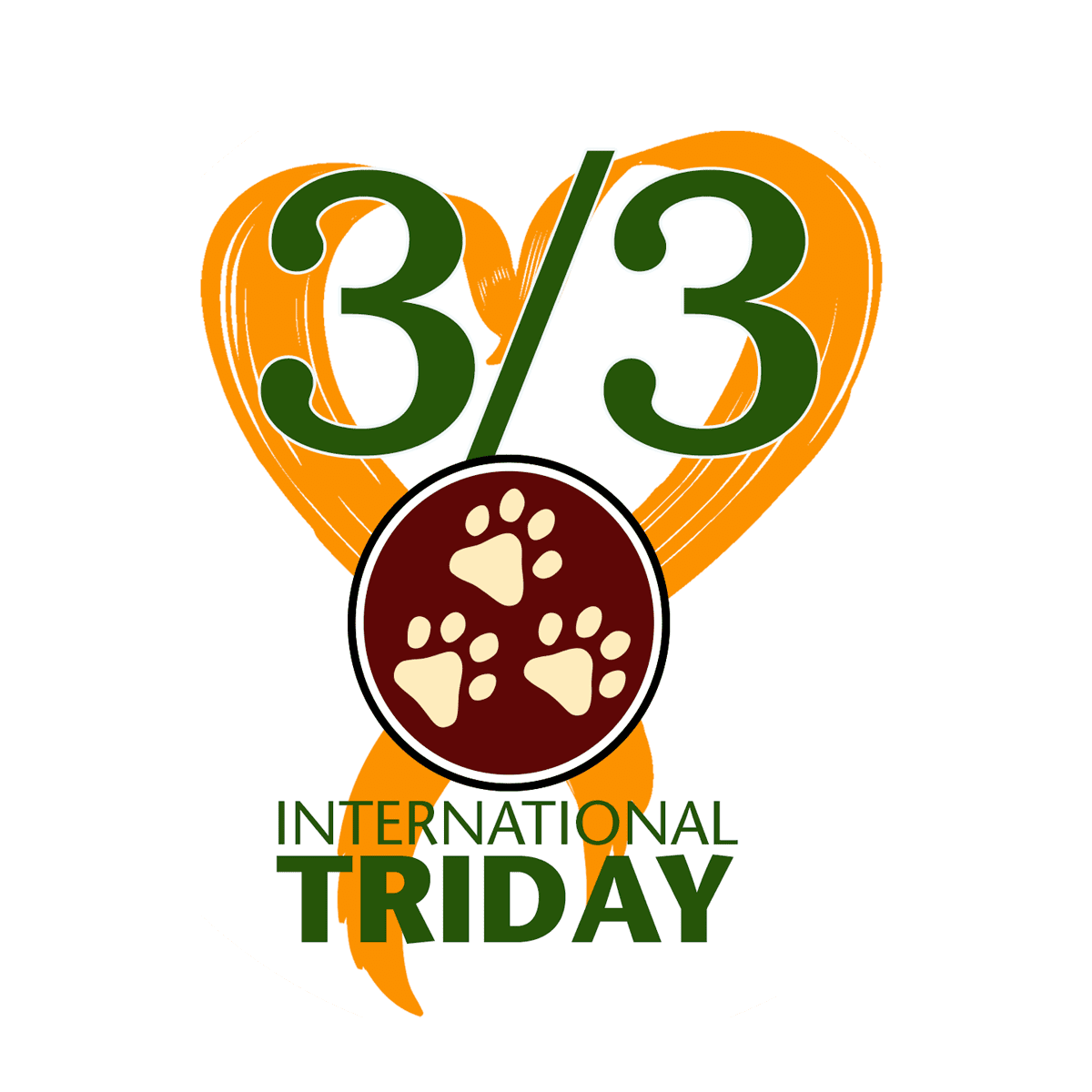 Triday = 3/3
Join us in celebrating pet amputation awareness and honoring three-legged heroes and angels everywhere on International Tripawd Awareness Day. The first official Triday is March 3, 2022.
"Triday" is the official International Tripawd Awareness Day to raise awareness about limb amputation for our beloved pets. Born with three legs and a spare, amputation is sometimes the best way to improve quality of life for dogs and cats affected by limb cancers, congenital challenges, or injury.
Why Celebrate Triday?
Because three is a magic number! On March third – 3/3 – we honor three-legged pets everywhere and the people who care for them. Find fun ways to spread the word below.
Every year on March third (3/3), Tripawd Awareness Day – aka: Triday – honors animal amputees and the people who care for them by celebrating pet amputation awareness among pet lovers and the veterinary community. Whether an animal is born with a limb difference, or undergoes amputation for any reason, 3/3 is the best day of the year to showcase the resilient ways that dogs, cats, and other animals face limb loss and life on three legs.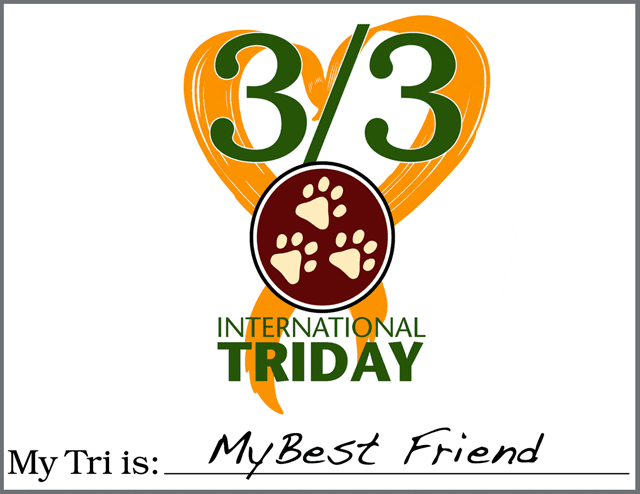 Join the Fun on Tripawd Awareness Day
Check out the Triday Website for complete details about Tripawd Awareness Day. Then get your Tripawd featured on the site. It's this simple:
Download your My Tri Placard and fill in the blank.
Hold the sign with your pawesome three-legged pet.
Share pics or video everywhere and tag #mytri.
Get a head start by showing the world what your Tripawd means to you! Submit your photo to @Tripawds on Facebook and/or @TripawdsCommunity on Instagram. We may include it in the banner on the Triday site. Once we receive enough pawesome pics, we'll add them all to the #mytri gallery coming soon.
Want to really help?
Tripawds needs your help spreading the word. We have big plans to get everyone showing off their Tripawds on Triday. But we need assistance and must get started now. Please contact us now if you can help Tripawds with this important media outreach project.
Submit Triday (3/3) to online "holiday" calendars.
Send the Triday FAQs to your local media stations.
Share the Triday Ribbon on social media and tag @Tripawds.
Coordinate a Tripawd Party on 3/3 and invite the media.
Pitch the Tripawds story to media, and follow up to get coverage.
Together, we can continue to help Tripawds and their people everywhere! Are you on LinkedIn? Please share this announcement with your colleagues and tag Tripawds or the Tripawds Foundation.