Welcome to our favorite day of the week! Today's Tripawd Tuesday introduces Finnegan. He's a senior dog, and a chondrosarcoma amputation Tripawd who is full of life and having a ball on three legs!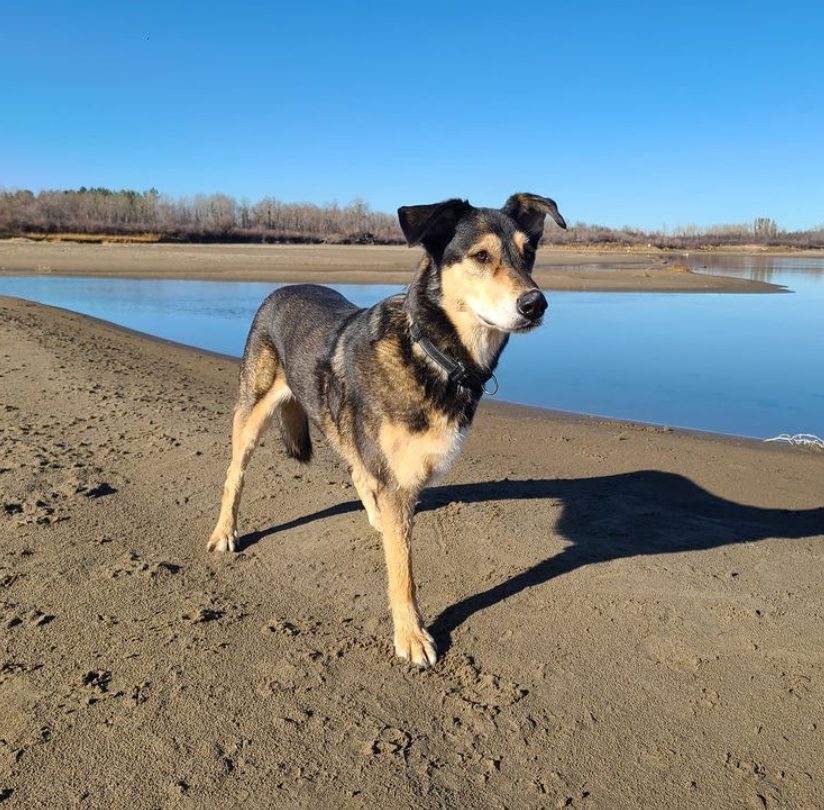 Here is Finnegan's story, as told by his mom, Sina.
This Chondrosarcoma Amputation Tripawd is Having Fun Again!
Finnigan turned 11 on August 9th and is a Tripawd since January 5th 2021.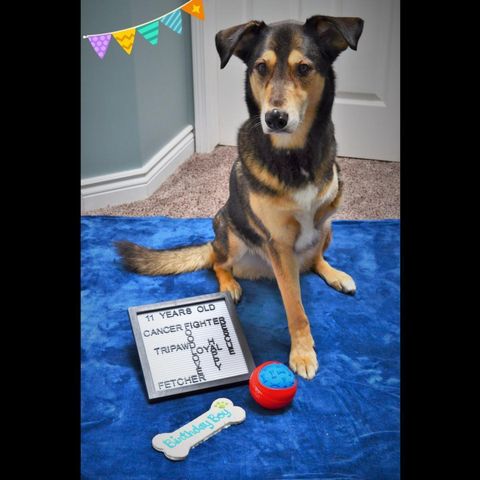 Thanks to your website and the Tripawd community I was very well prepared. He's a happy boy and is doing so well.
Finnigan got diagnosed with chondrosarcoma about a year ago. He started limping on his 10th birthday. You can read his chondrosarcoma amputation story here.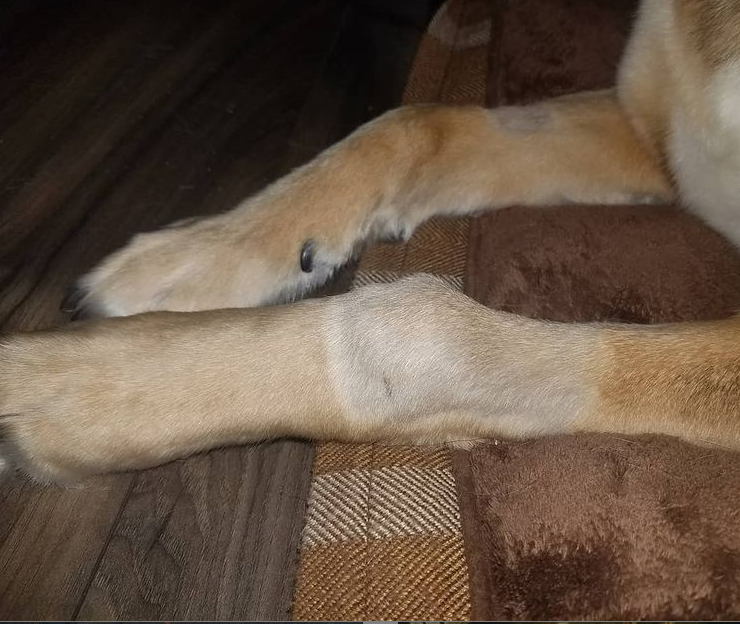 I just want him to be able to run around again and play with his sisters and go to the beach and swim in the water.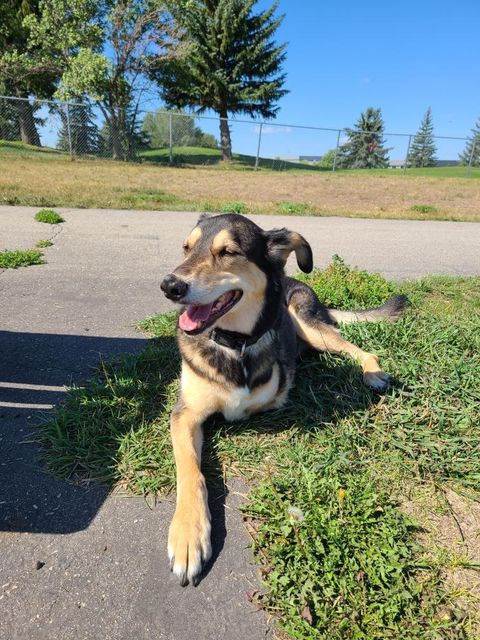 He's doing so well on 3 legs and just enjoying life. He can almost do everything what he's done before with four legs: going to the dog park, playing and chasing other dogs like he's just a puppy, playing fetch… he loves playing piggy in the middle with my boyfriend and I, lol. I'm so happy we did this huge step because it changed his life for the better and who knows maybe the cancer will never come back. We're enjoying every day with him
We couldn't have done it without you and the community. I was also pregnant at this time so it was extra emotional going through all this. Now he's a proud big brother and is always keeping me company in the nursery.
We Want YOUR Tripawd Tuesday Story!
Want to share your Tripawd hero's story? Whether you have one, two, or more Tripawd dogs with three legs, a coyote, a cat, or a rabbit (or any three-legged animal!), share your three-legged love story with the world and inspire others! Send your Tripawd Tuesday shout-out now.
Each Tuesday is the best way to celebrate Tripawd amputee pets from around the world. Enter for a chance to be "Tripawd of the Week." Just share your story in a few words and you're in!
Whether you are a bonafide registered Tripawds member, or part of our Facebook, Twitter and Instagram communities, we want to tell the world about your three-legged cat or dog.
Send Your Tripawd Love Story in 3 easy steps:
In a short paragraph or two (or longer if you'd like!), describe your three-legged hero's story. Share a photo, video or both.
Got a Tripawds Forum topic and/or Tripawds blog that you started? Be sure to include that link too! Of course let us know any social media handles that feature your Tripawd.
Then send your story to us via email, Facebook Messenger, or direct message us on Twitter or Instagram @TripawdsCommunity.
We try to publish a new Tripawd story each week. It's time for yours to get featured!