In the Tripawds nation, lifelong friendships blossom out of difficult circumstances. In today's special Tripawd Tuesday, Flat Coated Retrievers Tara and Neon are in the spotlight. These two gorgeous, award-winning sporting Tripawd dogs and their moms, Penny and Mary Pat, are showing the world that being on three legs doesn't have to mean the end of good times and amazing accomplishments.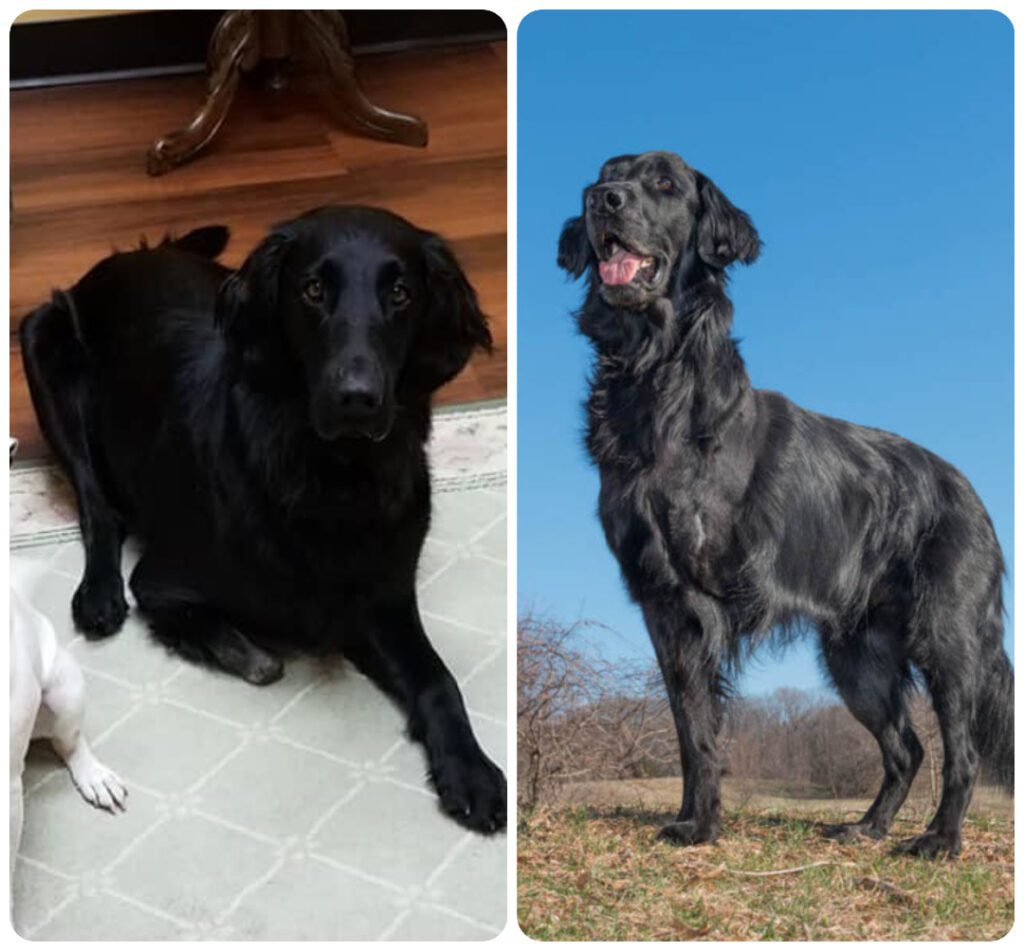 Tripawd Flat Coated Retrievers Tara (L) and Neon (R)
Tripawd Tuesday's Flat Coated Retrievers are in the Spotlight on Tripawd Talk Radio
Check out this episode of Tripawd Talk Radio, Meet Two More Amazing Sporting Tripawds. The interview was recorded much earlier this year. Sadly, Neon passed away in July. Today, Tara is continuing on in his memory as a dock diving Tripawd. She's also a winner of the 2020 American Kennel Club ACE Award for Exemplary Companion dog.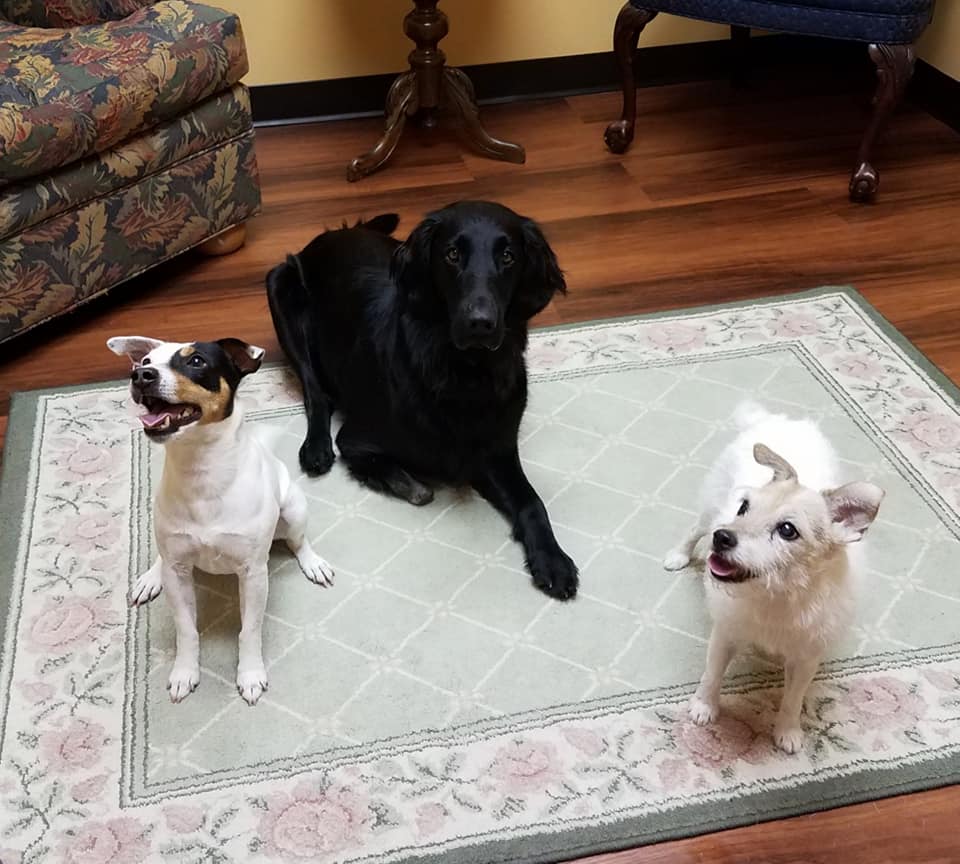 Tune in to learn what happened when Tara received the award. Hint: the AKC made a generous donation to a special non-profit organization on her behalf, just for winning the award!
You'll also learn about Neon, a champion agility dog. He lost his leg to cancer, but not love of sports and fun. It was Neon's mom Penny who learned about the Tripawd life first. Later, she coached Mary Pat on living with a three-legged Flat Coated Retriever. She also told her about the Tripawds Foundation.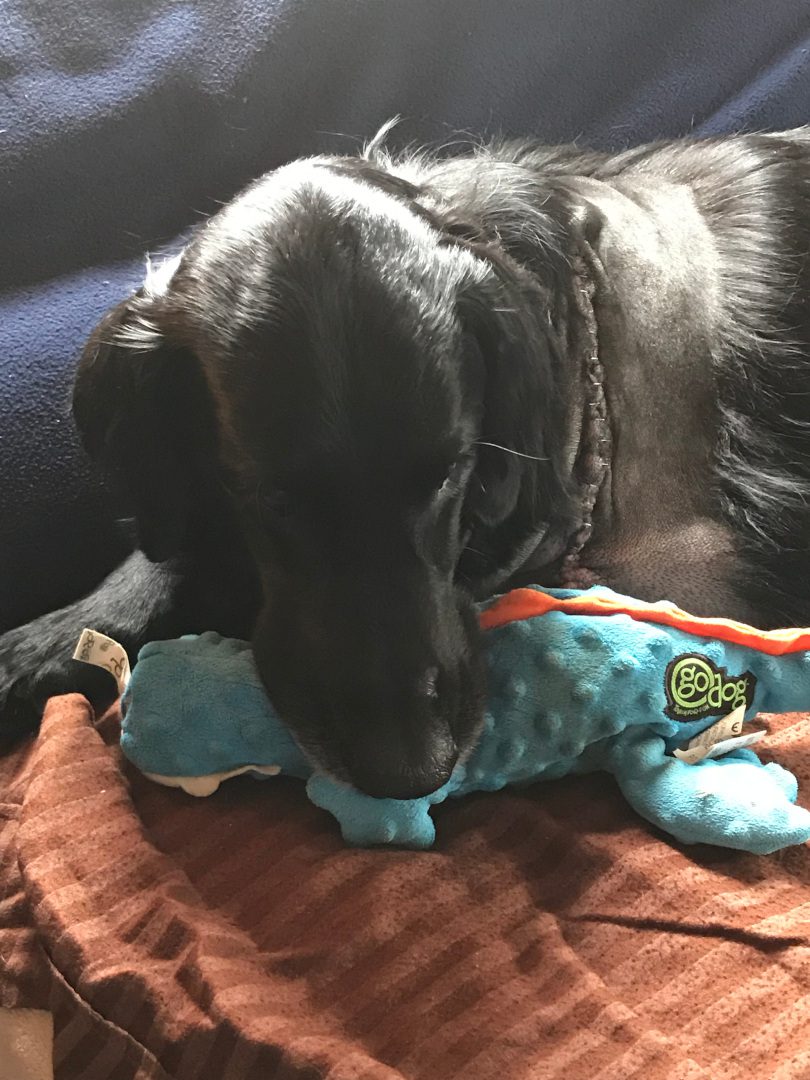 "When Neon was diagnosed with cancer and one of the treatments was to take off his leg, I did a lot of research and came across your organization. The documents that you have really helped me get him through it (Three legs and a Spare is my favorite!) as did the posts from other members. You, truly, have a wonderful organization that is dedicated to helping us with our 3 legged pals. — Penny Woodward
The annual AKC Humane Fund Awards For Canine Excellence(ACE) are presented in each of the following five categories: Uniformed Service K-9, Therapy, Service, Search and Rescue and Exemplary Companion dog. The 2020 winners range from a Flat-Coated Retriever that excels at dock diving despite missing a paw (Tara), to a search and rescue dog who sniffed out human remains dating back to 670 A.D. In 2012, Bart the Vizsla was the first Tripawd to ever receive this award. What an honor to now have TWO Tripawds in the AKC ACE Award hall of fame!
We hope you enjoy this very special episode dedicated to the life and memory of Neon.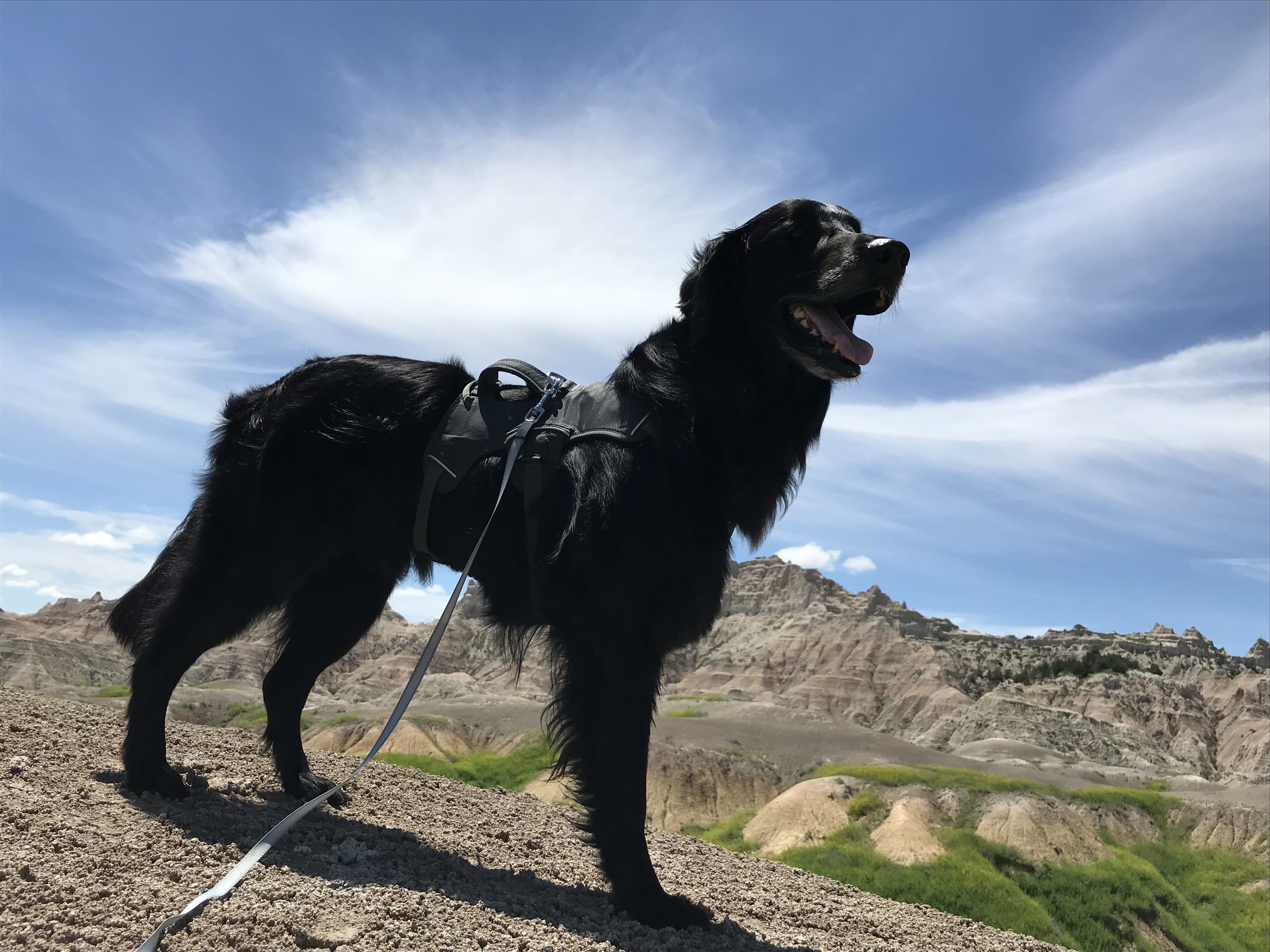 We Want YOUR Tripawd Tuesday Story!
Did you like today's Tripawd Tuesday spotlight on Flat Coated Retrievers Tara and Neon? Whether you have one, two, or more Tripawd dogs, a coyote, a cat, or a rabbit (or any three-legged animal!), share your three-legged love story with the world and inspire others! Send your Tripawd Tuesday shout-out now.
Each Tuesday is the best way to celebrate Tripawd amputee pets from around the world. Enter for a chance to be "Tripawd of the Week." Just share your story in a few words and you're in!
Whether you are a bonafide registered Tripawds member, or part of our Facebook, Twitter and Instagram communities, we want to tell the world about your three-legged cat or dog.
Send Your Tripawd Love Story in 3 easy steps:
In a short paragraph or two (or longer if you'd like!), describe your three-legged hero's story. Share a photo, video or both.
Got a Tripawds Forum topic and/or Tripawds blog that you started? Be sure to include that link too! Of course let us know any social media handles that feature your Tripawd.
Then send your story to us via email, Facebook Messenger, or direct message us on Twitter or Instagram @TripawdsCommunity.
We try to publish a new Tripawd story each week. It's time for yours to get featured!