Awwrooo! It's time for a Tripawd Tuesday celebration of one adoptable Tripawd Husky hero and his guardian angel dog, Takoda.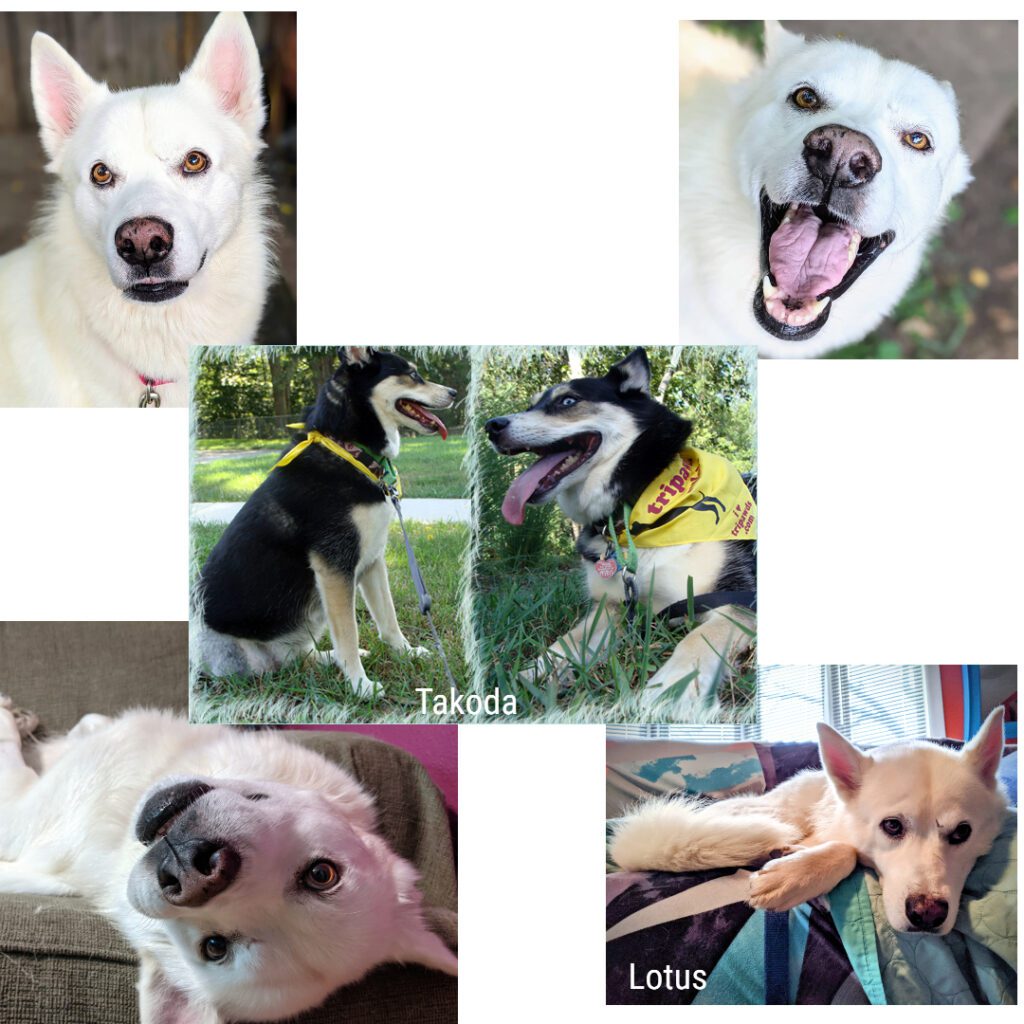 Takoda is a beautiful angel dog who joined us in 2010, and got her wings in 2011. But that's not where her story ends. Inspired by Takoda's journey and the Husky breed, Takoda's mama Stephanie is a Husky rescue hero now fostering Lucky Lotus.
This gorgeous, adoptable Tripawd Husky was the recent beneficiary of the Tripawds Rescue Fund, a matching grant for rescues that helps offset the costs of amputation surgery for dogs awaiting forever homes.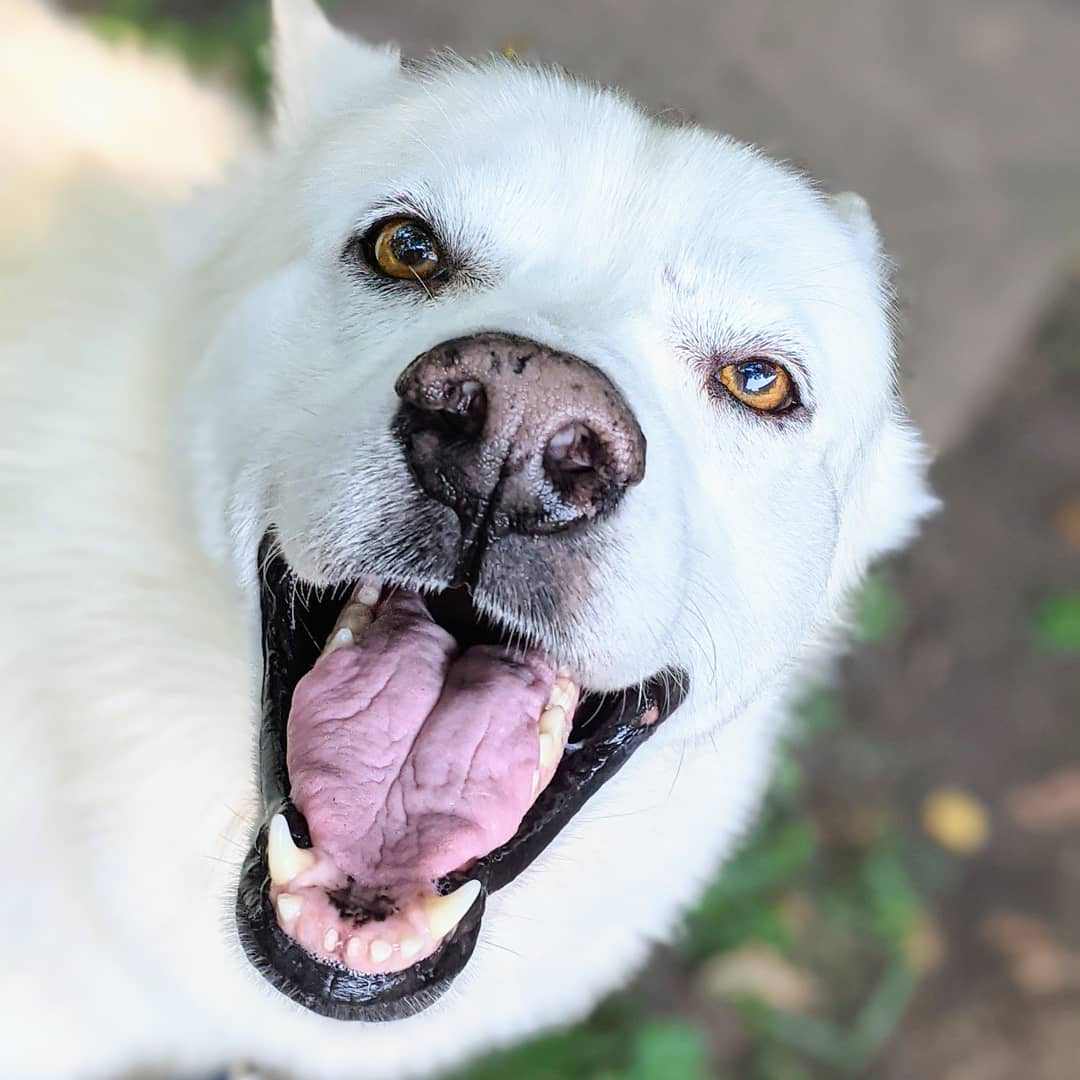 Lotus is recovering from amputation surgery and available for adoption! Read more to learn about this gorgeous pup, and his guardian angel, Takoda.
Takoda Watches Over Lotus, a Sweet Adoptable Tripawd Husky Hero!
There's so much to tell about Takoda, Stephanie, and Lotus. So, Steph will fill you in with this short and sweet Q&A interview.
Q: Looking back, how did your experience with Takoda affect you personally? How have your feelings about the situation changed over time?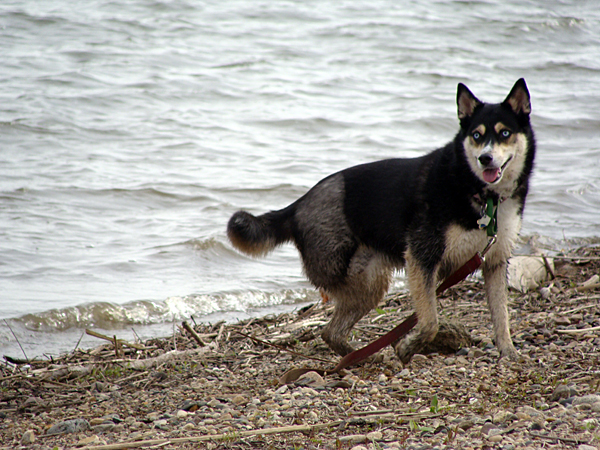 It showed me how resilient dogs are, and that I can be resilient too. When I initially found out Takoda needed a leg amputation it felt like the end of the world. It was my first experience going through a surgery and difficult diagnosis with a dog. She did great and loved her three-legged life. She felt better and was back to her normal activities within days.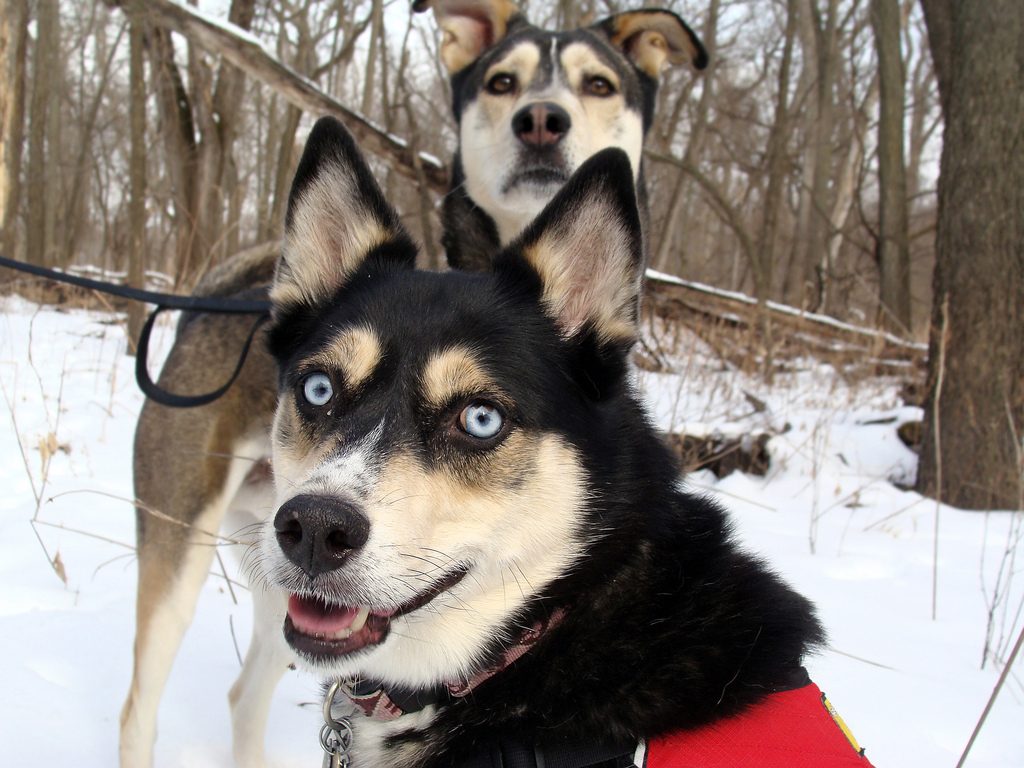 I gained a lot of knowledge through this experience, about amputation and tripawd needs, as well as how to emotionally and mentally handle a medical diagnosis that initially sounds super scary. I've been able to share my experience and let people know there are great resources and sources of information available, Tripawds.com in particular!
Q: When and why did you get involved with Husky rescue? What's it like fostering a Tripawd Husky and going through that experience again?
I adopted Takoda, my first husky mix from a shelter in 2002 and my second Catori from another shelter in 2003. I quickly became obsessed with these mischievous, energetic dogs and all things husky. The closest husky rescue was more than 6 hours away and I made several long trips helping transport dogs to them from shelters. I saw what a big need there was to help huskies. In 2010 Taysia Blue Rescue began and was based just a few hours from me. I was thrilled!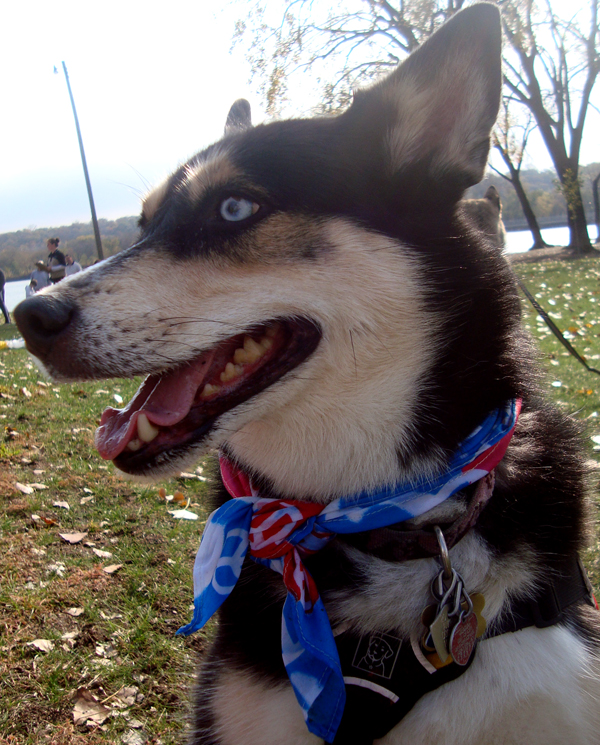 The next year I lost both my huskies to cancer. I missed the husky antics in my life. There was a request from Taysia Blue for a temporary foster for a husky named Duke who needed picked up from a vet clinic near me. I signed up and Duke came home with me as a foster for "just a few days". He never left! He's 13 or 14 years old now. Three years ago Duke and I went to a Taysia Blue alumni event that was really fun, and shortly after I got more involved with Taysia Blue. Since then I have fostered 8 more dogs, adopted another one, and helped out in any way I can.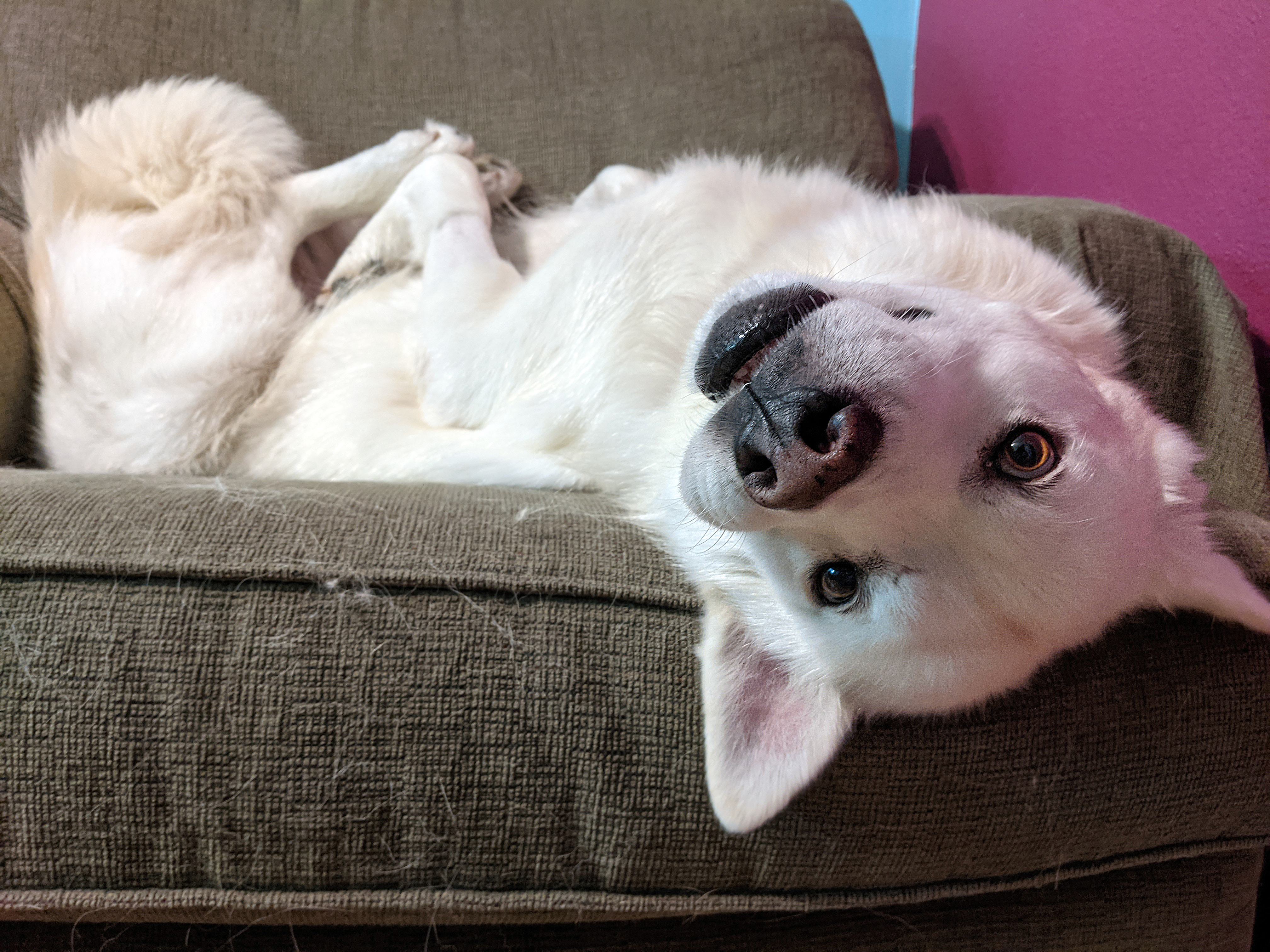 Lotus came to me in July as a senior foster with a limp.
After a vet visit, we found out he was actually a relatively young dog with an old leg injury that was causing him serious pain. Since I'd experienced an amputation before, finding out it was the best option wasn't terribly shocking or distressing to hear. I remembered the vet telling me with Takoda that within days she'd be practically pain free. I knew it would be the same for Lotus.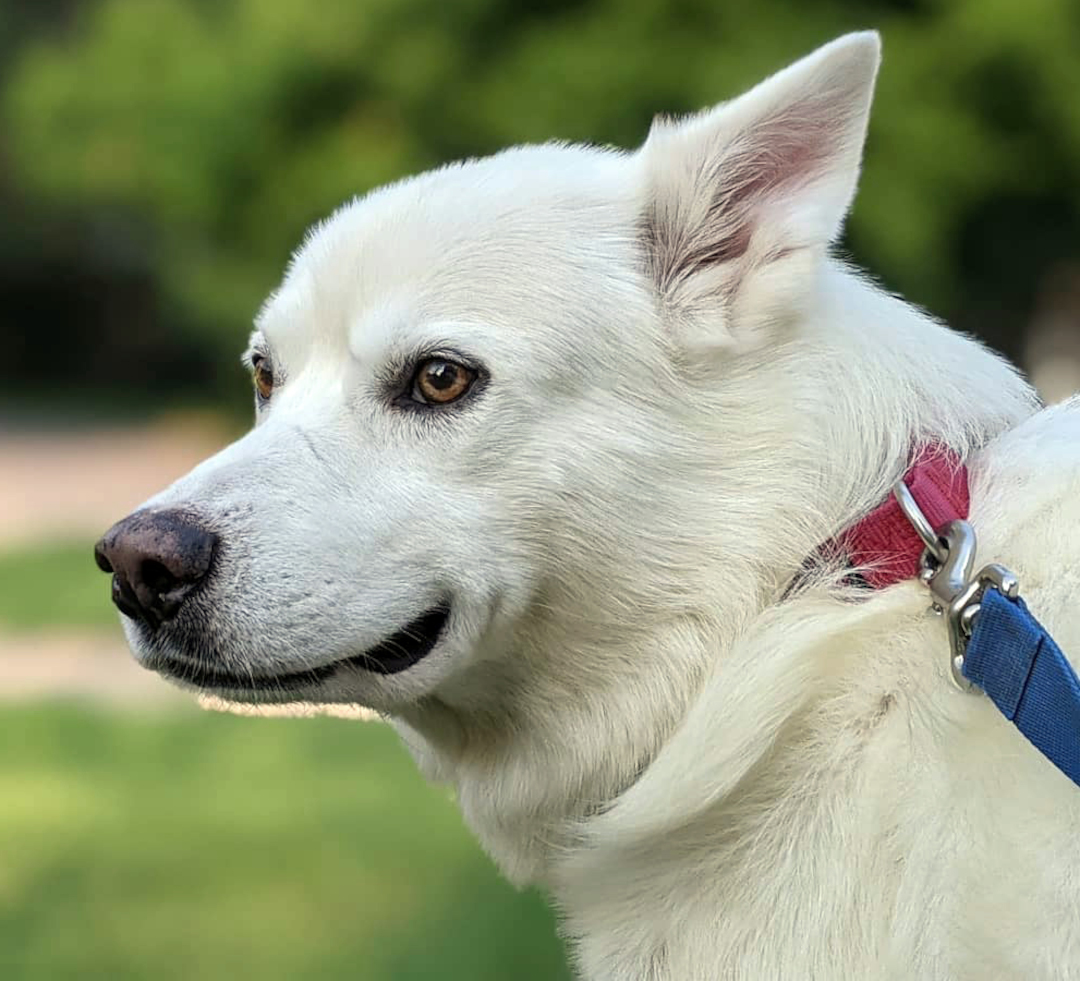 He's probably lived most of his life in pain. He can't walk very far without visibly hurting. His amputation surgery is tomorrow morning, and while I'm sad he has to go through that I know within a short time he will be feeling better than ever. I can't wait to see him run and play!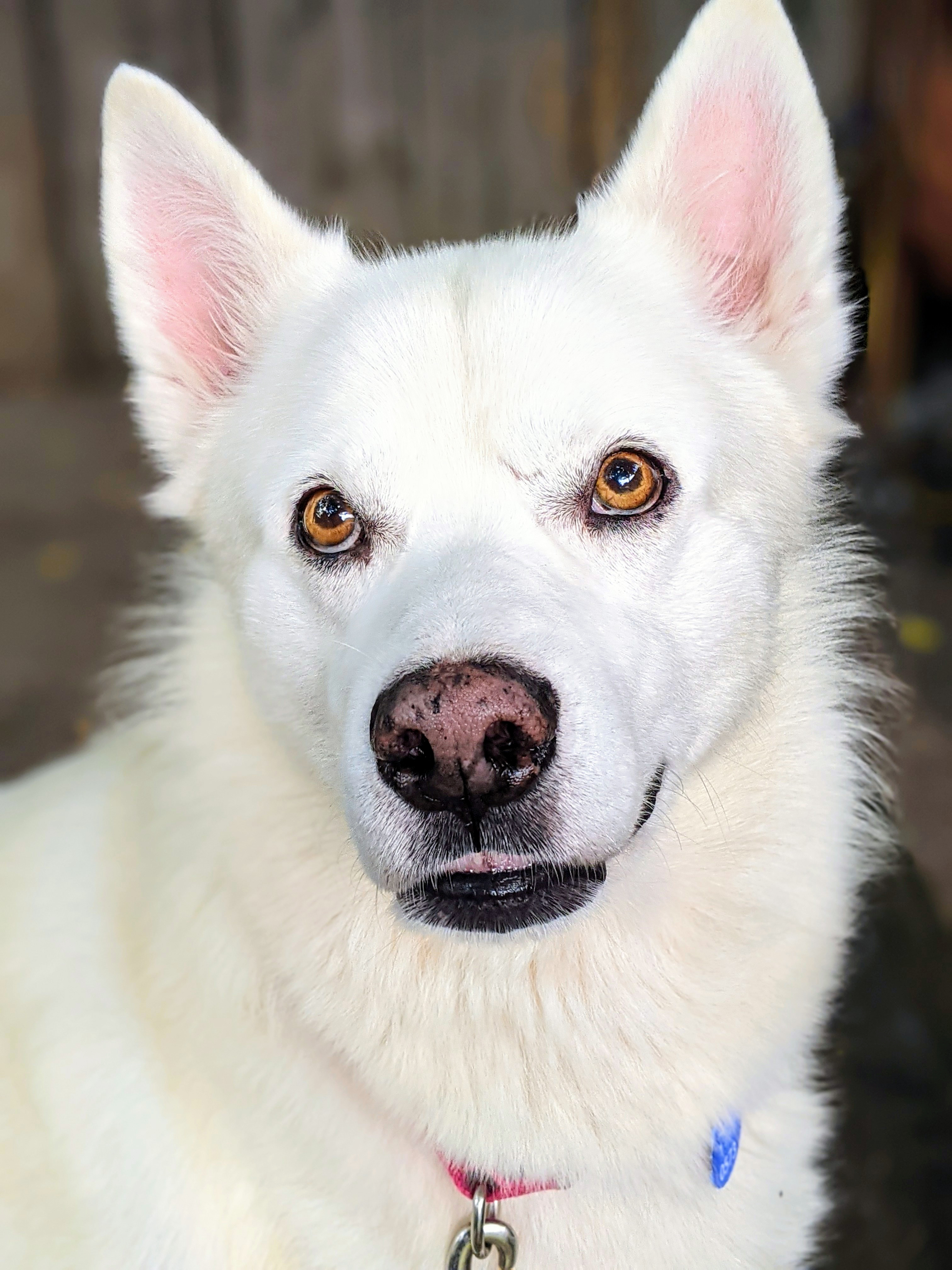 3) If Takoda could send a message to all of us today, what would she say?
No matter where it starts or ends, take the journey!
4) What does Lotus want people to know about him, and being an adoptable Tripawd Husky?
Lotus wants people to know you don't have to feel sorry for him! He is so lucky and will finally be living his best life! He is a sweet, happy dog and ready to start his new life. He's looking for a permanent home, could it be yours?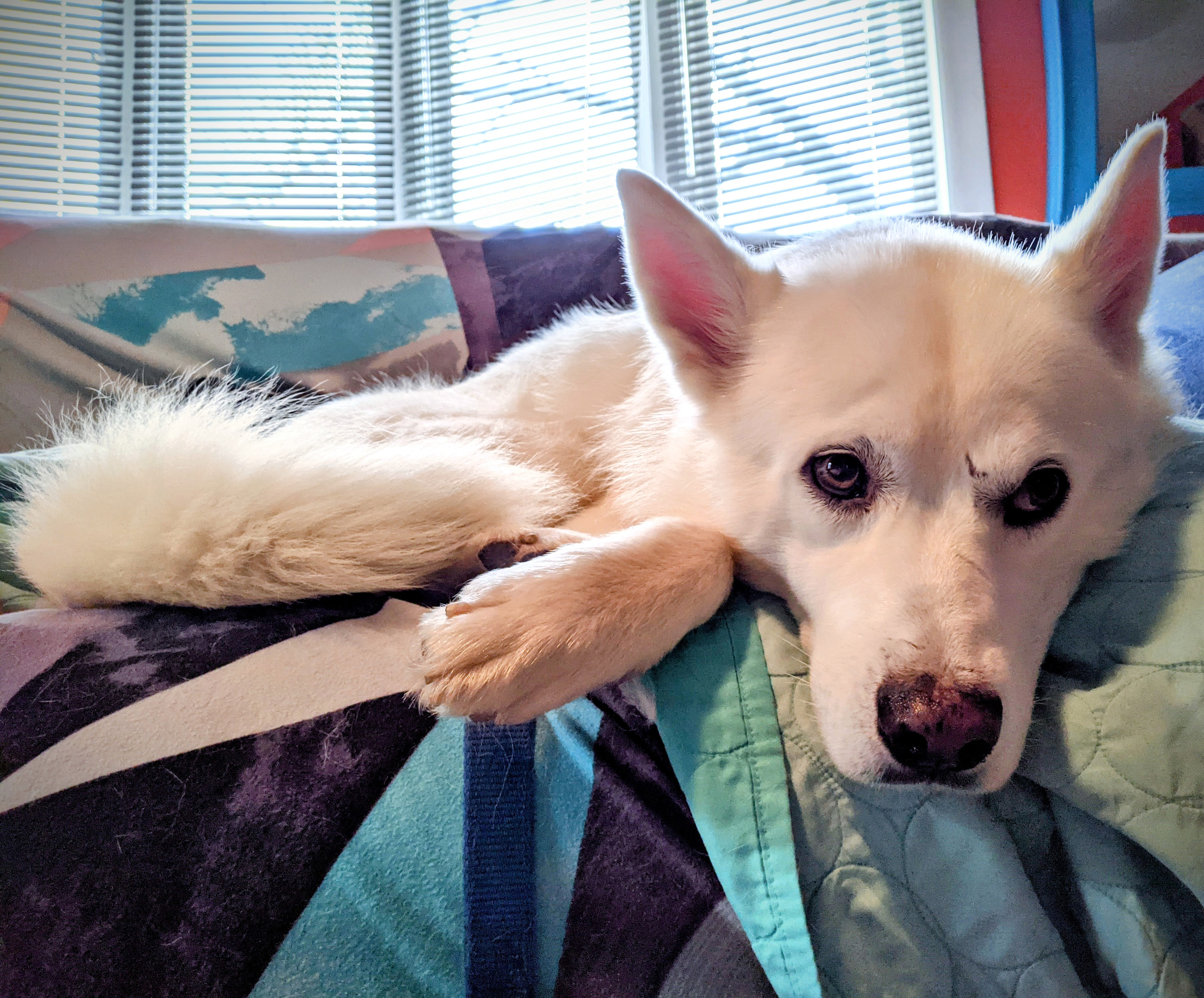 We Want YOUR Tripawd Tuesday Story!
Did you like today's Tripawd Tuesday spotlight on Lotus, the adoptable Tripawd husky hero? Whether you have one, two, or more Tripawd rescue dogs, a coyote, a cat, or a rabbit (or any three-legged animal!), share your three-legged hero's story with the world and inspire others! Send your Tripawd Tuesday shout-out now. Each Tuesday is the best way to celebrate Tripawd amputee pets from around the world. Enter for a chance to be "Tripawd of the Week." Just share your story in a few words and you're in!
Whether you are a bonafide registered Tripawds member, or part of our Facebook, Twitter and Instagram communities, we want to tell the world about your three-legged cat or dog.
Send Your Love Story in 3 easy steps:
In a short paragraph or two (or longer if you'd like!), describe your three-legged hero's story. Share a photo, video or both.
Got a Tripawds Forum topic and/or Tripawds blog that you started? Be sure to include that link too! Of course let us know any social media handles that feature your Tripawd.
Then send your story to us

via email,

Facebook Messenger, or direct message us on

Twitter

or Instagram

@TripawdsCommunity.
We want to publish a new Tripawd story each week. It's time for yours to get featured!