Have you heard the news? Tripawds can compete virtually (online) in AKC obedience games now! And it's all because of one woman's determination to make that happen.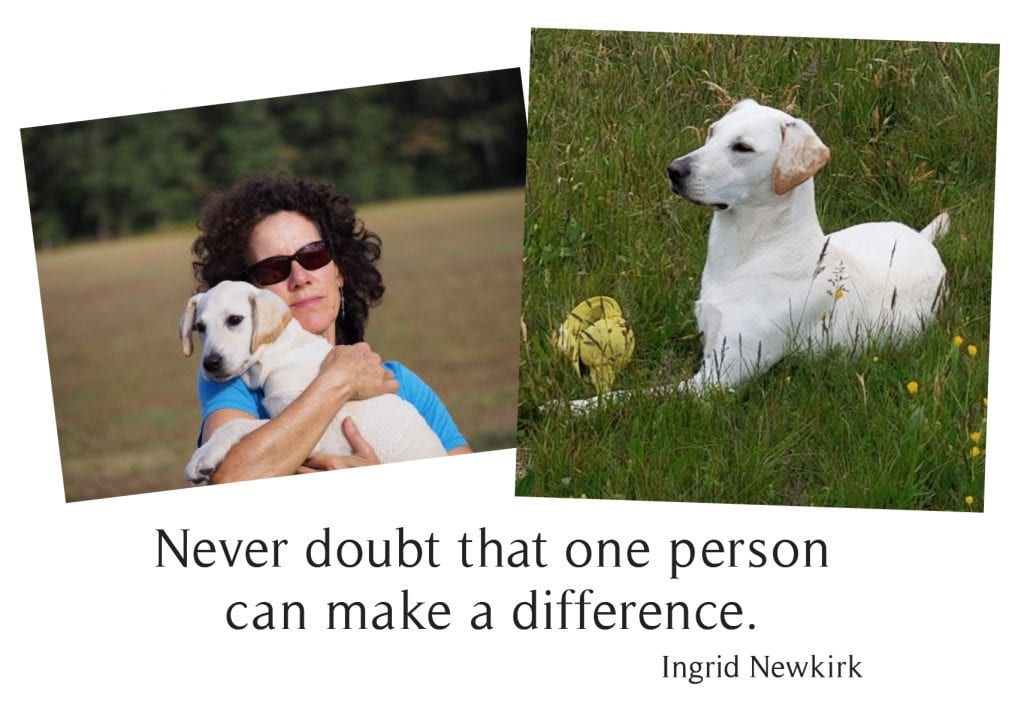 Are Tripawds Too Weak to Compete?
Change often happens slowly, but not this time. It started in mid-2020. Carolyn Baynes and Ari were on a mission to reverse American Kennel Club (AKC) rules that banned Tripawds from competing in Obedience games. When we inquired with the AKC about why this rule existed, Diane Schultz, American Kennel Club Sr. Executive Field Representative in Obedience & Rally, explained:
Can you explain which AKC events prevent Tripawds from competing, and why?
To be clear, AKC's rules, regulations and policies have not zeroed in on amputee dogs. The primary focus has always been about the safety and welfare of the dogs.

AKC has a long standing policy that a dog which is lame may not compete in events. Lame is defined as irregularity or impairment of the function of locomotion, irrespective of the cause or how slight or severe it is. Lameness was considered a sign of pain.

As we know, it hasn't been until recent years that veterinarians suggested amputation of limbs. I think it is important to understand the history of the overall concept as we move forward. — Diane Schultz, AKC representative
If you think that trying to get a rule changed in a giant organization like the AKC is impossible, you haven't met Carolyn.
Now, Tripawds Can Compete in AKC Obedience (Virtually)
Take a few minutes to catch this 100th episode of Tripawd Talk Radio. You'll learn about how the AKC ruling was changed when we share the story of how a determined Florida Tripawd mom conducted a successful campaign to allow amputee dogs to compete in virtual (recorded at-home) AKC events.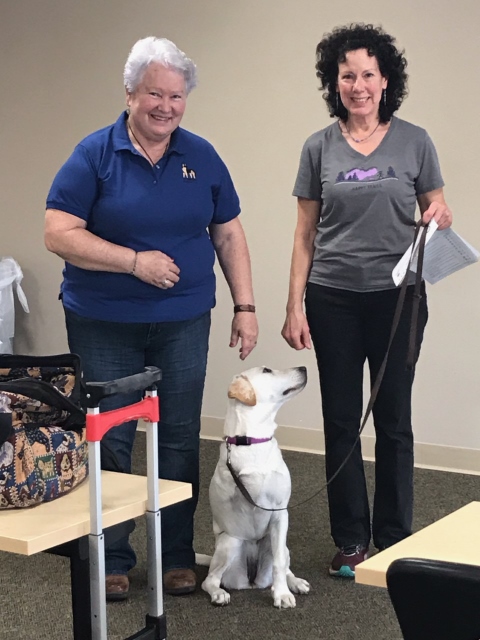 Join us on Tripawd Talk Radio with Ari's mom Carolyn, along with Diane Schultz, American Kennel Club Sr. Executive Field Representative, Obedience & Rally.
As a result of Carolyn's efforts, Tripawds can show the AKC community that they are capable and strong. When the pandemic is over, it's possible Tripawds may be able to compete in person too.
And according to Diane Schultz, Tripawds can also compete in Scentwork and Tracking at this time.
"Beginning March 1 we will begin offering Virtual Obedience which will include Virtual Beginner Novice and Virtual Novice and tripawds may participate in those classes." — Diane Schultz, AKC representative
More Recommended Reading
Meet Maggie the Agile Cow Dog, the first Tripawds member who introduced us to rally and obedience games, and the namesake of the Maggie Moo Fund for Tripawd Rehab.