Three-legged dog and cat parents, join us for a special day-long celebration of amputee pets on Wednesday, March 3, 2021!
TriDay 2021, a Tripawd Dog and Cat Celebration!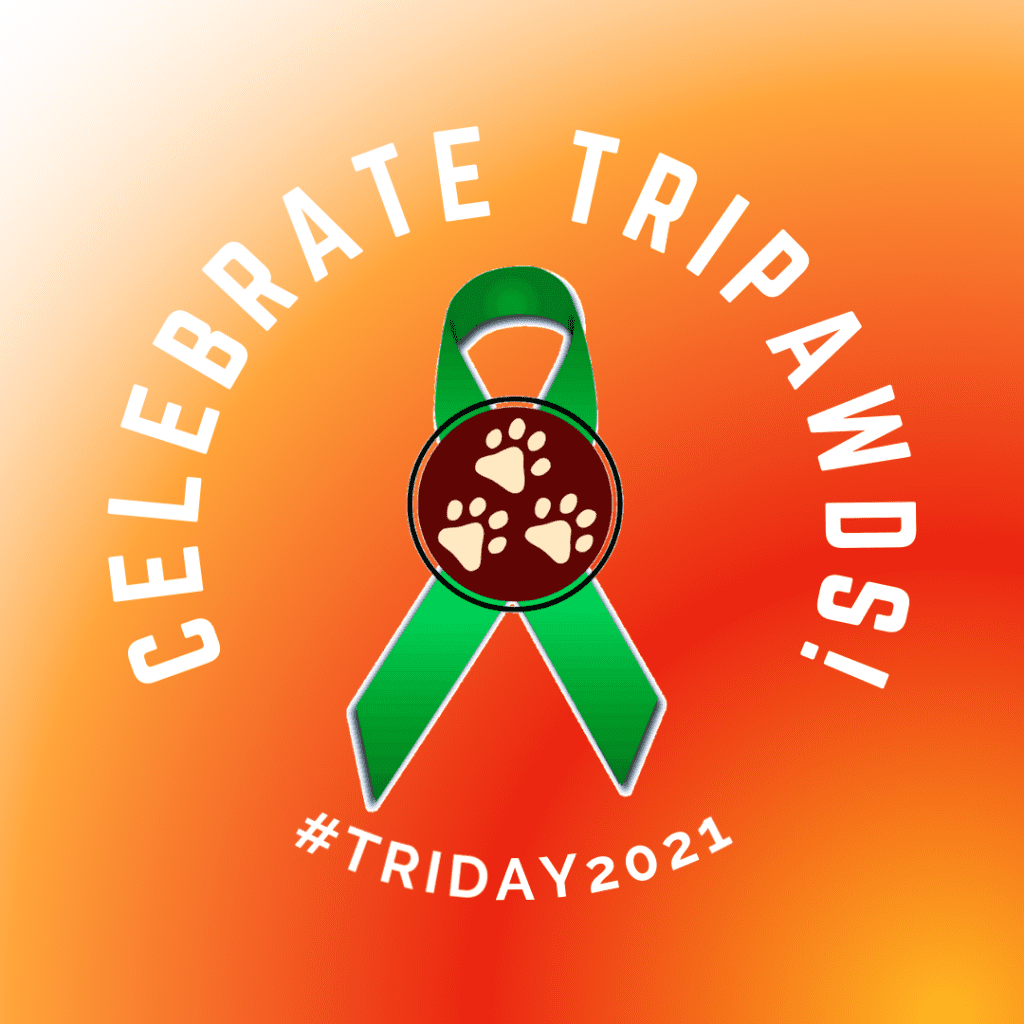 Three is the magic number around here so please join in the fun on Wednesday, March 3. There's no better day to celebrate our three-legged heroes. Take part in our annual all-day salute to Tripawd cats and dogs! This year there's two big ways we're pawtying.
Share your 3-legged Love Story
Take a moment to show friends and family that Tripawds are awesome! And let the world know that Tripawds.com is here to help pet parents facing amputation.
Here's where to share:
You can share in the Tripawds Discussion Forums!
Or, how about on the Tripawds Facebook Page?

Maybe our Instagram channel is more your thing.

And a Tripawds Tweet is neat if you want to keep it short and sweet.

Tag your share with "#TRIDAY2021"
Your tag will alert us that you have shared your hero's story. Then, we will share yours on social media.
Note: Forums users can skip this step (we will re-share your Forum post on our Facebook page).
Ask your friends and family to share our TriDay2021 post about your hero.
The 3 Tripawds parents with the most shares of our post, by 6pm Pacific on 3/3, wins a Tripawds Ambassador Kit filled with a Tripawds sticker, button, magnet, and a free Tripawds bandanna.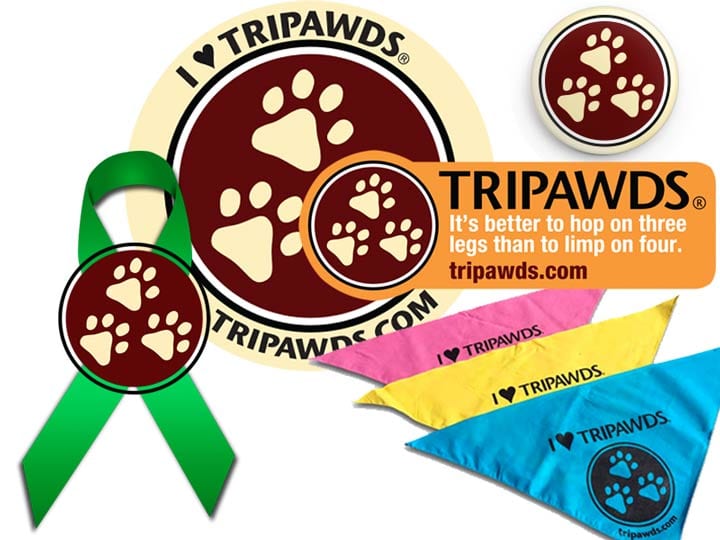 The winners will get featured in an upcoming Tripawd Tuesday spotlight on the Tripawds News blog.
Zoom with Tripawds (Twice!) on TriDay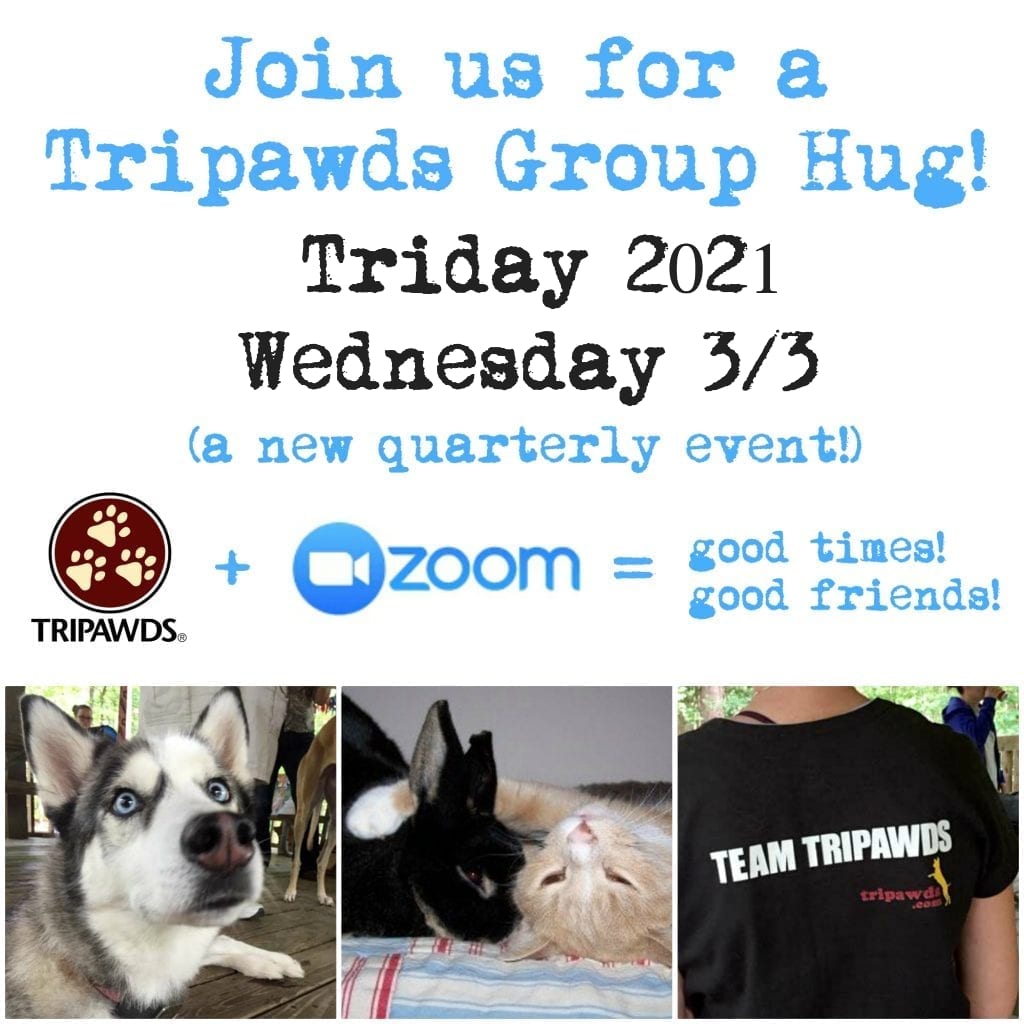 Stop by one or both our first Zoom Group Hug calls too. We're holding them twice on Wednesday 3/3.
Everyone is welcome
There is no formal agenda. Talk about whatever you like. Ask any question!
The only goal? Connecting Tripawds members around the globe.
Our gathering happens at the following times:
8:00 pm Germany (CET) / 2:00 pm Eastern / 1:00 pm Central / 11:00 am Pacific
AND

9:00 pm Eastern / 8:00 pm Central / 6:00 pm Pacific
Are you in another region? Check this Time Zone Converter to get a start time.
We hope you'll help us make the most of this very special day on the calendar. Help spread Tripawd Awareness and show the world that Tripawds are pawesome!