How can you resist a face like this? We sure can't, and neither could his pawesome parents, the Avila family in New Jersey. Today on Tripawd Tuesday, we are celebrating his touching rescue story, sent by his mom Denielle.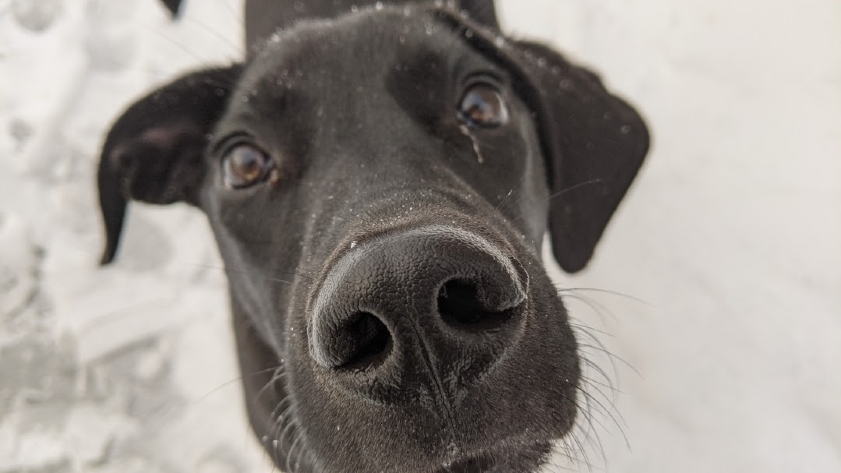 From Hard Times to Good Times, Moose Finds The Love He Deserves
Moose had a tough start out in KY, where he was found laying lifeless in a driveway at 8 weeks old, said to have been tossed from or hit by a car. 😭 He was taken in by Molly's Mutts and a wonderful foster family that tried their best to see if his leg could get better, but the leg just wasn't doing good. At 5 months they decided that the best option for Moose to have a good quality of life was to amputate his front left leg.
By the end of October, Moose was put up for adoption and picked up by my husband and I on Nov. 21! We drove Moose 19 hours home to his new life in NJ. It was an adjustment for all of us, but Moose immediately became another member of the family!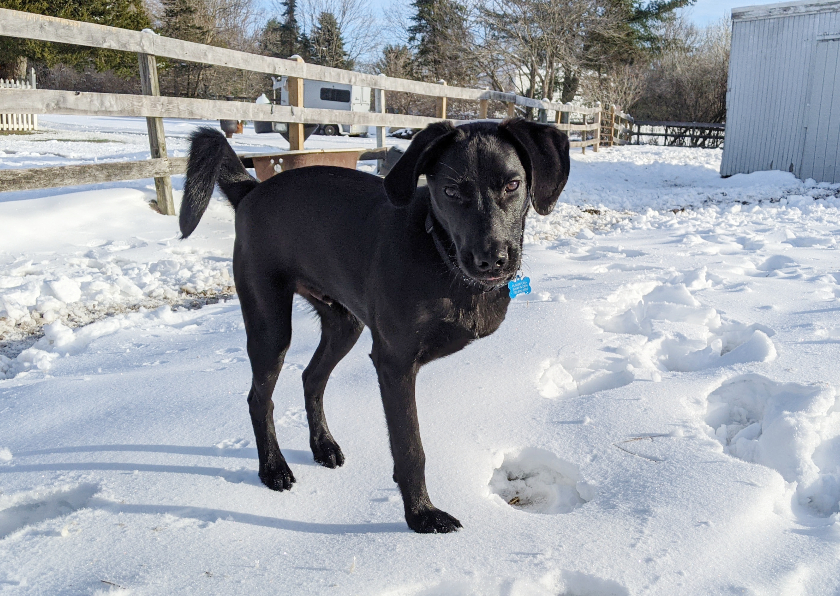 Moose is doing absolutely amazing! He loves all of the animals he lives with (horses, cats, chickens) and is a big fan of doing farm chores with Mom in the mornings. He works hard and plays even harder with the occasional zoomies when he just can't hold in his excitement! He looks so great when he runs around that I sometimes forget he's a tripawd! He inspires and pulls the heart strings of everyone who meets him!
If this is what Moose has done to us and the people around us in less than two months then I can't wait to experience the years to come with him! ♥️🦌🐾
We Want YOUR Tripawd Tuesday Story!
Share your three-legged hero's story with the world and inspire others! Send your Tripawd Tuesday shout-out now. Each Tuesday is the best way to celebrate Tripawd amputee pets from around the world. Enter for a chance to be "Tripawd of the Week." Just share your story in a few words and you're in!
Whether you are a bonafide registered Tripawds member, or part of our Facebook, Twitter and Instagram communities, we want to tell the world about your three-legged cat or dog.
Send Your Tripawd Tuesday Story in 3 easy steps:
In a short paragraph or two (or longer if you'd like!), describe your three-legged hero's story. Share a photo, video or both.
Got a Tripawds Forum topic and/or Tripawds blog that you started? Be sure to include that link too! Of course let us know any social media handles that feature your Tripawd.
Then send your story to us

via email,

Facebook Messenger, or direct message us on

Twitter

or Instagram

@TripawdsCommunity.
We want publish a new Tripawd story each week. It's time for yours to get featured!