Hemangiosarcoma in amputee dogs isn't too common around here. So when Chestnut's parents wrote to us to share his story, we knew we had to share it for Tripawd Tuesday. Everyone, meet Chestnut, a small dog with a big mission to spread hemangiosarcoma awareness.
Meet Chestnut, an Amputee Hero Dog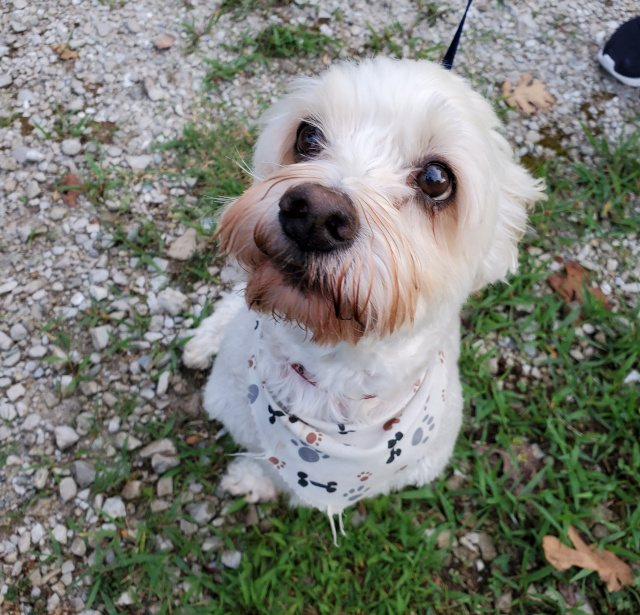 "My name is Chesnut, and I am a 10 year old Havanese. We want to raise awareness about Hemagiosarcoma, and amputation in dogs.
I was diagnosed with Hemangiosarcoma back in November 2019. Hemangiosarcoma is a cancer of the blood cells and veins, and typically only affects larger dogs, and affects the spleen. Due to this, I had to have my left hind leg amputated, and now I am a Tripawd!
An Odd Case of Hemangiosarcoma in Amputee Dogs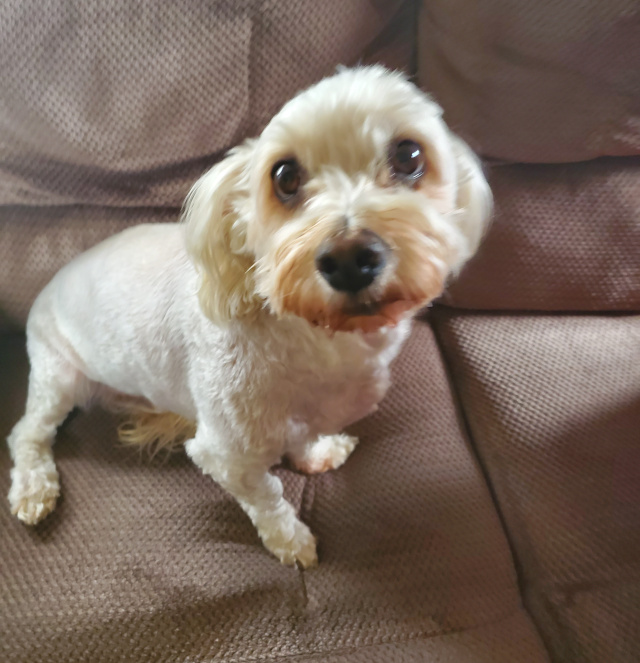 I guess I was just an odd case, with the way the Hemangiosarcoma presented itself.
October 17th, my Mommy and Daddy took me to the Vet. I was misdiagnosed with a poisonous spider bite and sent home to heal on my own.
October 20th, Mommy and Daddy realized I was NOT improving and started seeking a second opinion.
October 22nd was my appointment for my second opinion. This visit included sedation for Xrays. This was tough because they used something called "kitty magic" and I had 2 seizures during this. Thankfully, I was in my Daddy's lap, so he had me. Mommy blamed herself for this!
They found a tumor that is wrapped around my knee and was referred to the University of Missouri-Columbia for a consult with an oncologist.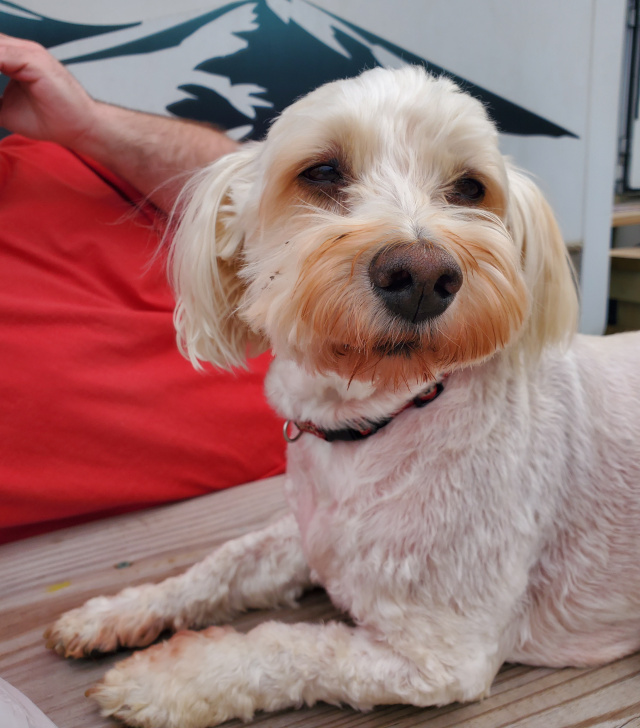 October 31st we met with the oncologist. The preliminary needle biopsy showed questionable cells in the tumor that wrapped around my knee, which are both classic signs of Hemangiosarcoma.
Somewhere in this time frame, I also had massive bruising, which is another classic sigh of Hemangiosarcoma. (Mommy doesn't remember the date my bruising started).
Eight Months Later, Chestnut is Doing Great!
I went in again the following week for a check up and to go over my biopsy results, and the vet took one look at me and said my leg needed amputating. No questions asked. It was indeed Hemangiosarcoma.
Mom and Dad had to leave me at The University of Columbia that night, and on November 7th, I had my surgery.
November 8th, Mommy and Daddy were able to drive back up (about 4 hours each way), to come bring me home! I was so excited to see them, but boy was I mad at them!
I am just over 8 months post op amputation, of my left hind leg. It was not an easy recovery, especially the first few weeks. Sometimes, I still have trouble dojng some things, but I am such a strong, brave boy, and I just love life and live it to the fullest.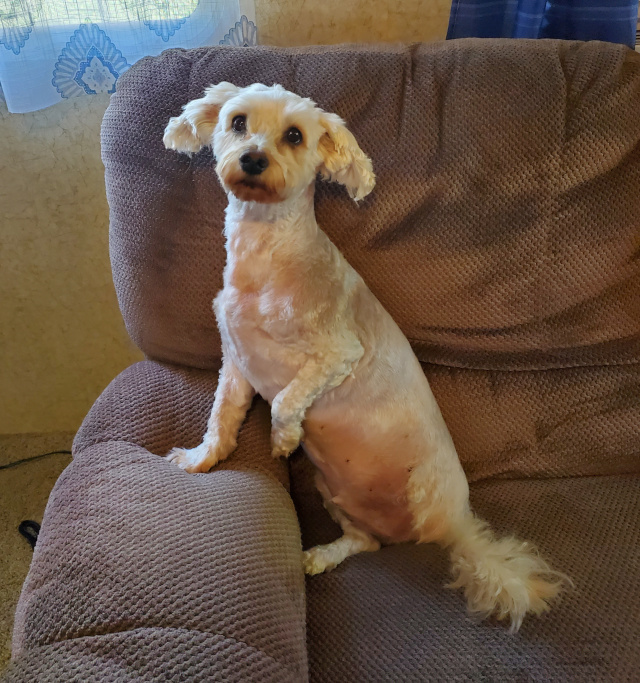 That ugly stuff hasn't come back, and we pray it never does. I am currently a very healthy, happy boy. Our goal is to raise awareness about hemangiosarcoma, about Tripawds, like me, and how to adjust, and to know what signs to look for with Hemangiosarcoma.
Written by Chestnut, with help from Lauren & Jed York
Get Your Hero Featured in Tripawd Tuesday!
Whether you have a Havaneese amputee dog with hemangiosarcoma or a sweet Tripawd cat, it's time to share your three-legged hero's story with the world! Send your Tripawd Tuesday shout-out now. Each Tuesday is the best way to celebrate Tripawd amputee pets from around the world. Enter for a chance to be "Tripawd of the Week." Just share your story in a few words and you're in!
Whether you are a bonafide registered Tripawds member, or part of our Facebook, Twitter and Instagram communities, we want to tell the world about your three-legged cat or dog.
Send Your Tripawd Tuesday Story in 3 easy steps:
In a short paragraph or two (or longer if you'd like!), describe your three-legged hero's story.
Share a photo, video or both.
Got a Tripawds Forum topic and/or Tripawds blog that you started? Be sure to include that link too! Of course let us know any social media handles that feature your Tripawd.

Then send your story to us via

email,

Facebook Messenger, or direct message us on

Twitter

or

Instagram.
We publish a new Tripawd story each week. It's time for yours to get featured!