It's April, which means it's time to share your Tripawd love story for Limb Loss Awareness Month!
Limb loss is one of the greatest challenges a human being can contend with. Pets lose limbs too, but they deal with it much differently. And that's why we are getting the word out that April is Limb Loss Awareness Month. To show that cats and dogs can be sources of incredible inspiration when coping with one less arm or leg.
Some Facts About Human Amputees
The annual Limb Loss Awareness Month campaign started in 2011 by the Amputee Coalition of America. The goal: to raise awareness and empower those affected by the condition to share their stories.
According to The Amputee Coalition of America, there are more than:
2 million human amputees living in the United States
More than 1 million annual limb amputations happen elsewhere in the world: about one every 30 seconds
As of Sept. 1, 2010, there have been 1,621 new U.S. amputee "Wounded Warriors" as a result of Operation Iraqi Freedom, Operation Enduring Freedom, and Operation New Dawn.
The main causes for human amputations are vascular disease (54%) including diabetes and peripheral arterial disease, trauma (45%), and cancer (less than 2%)
The number of amputations caused by diabetes increased by 24% from 1988 to 2009.
Experts predict that the amputee population will more than double by the year 2050 to 3.6 million.
Show How Tripawds Rock Limb Loss Awareness Month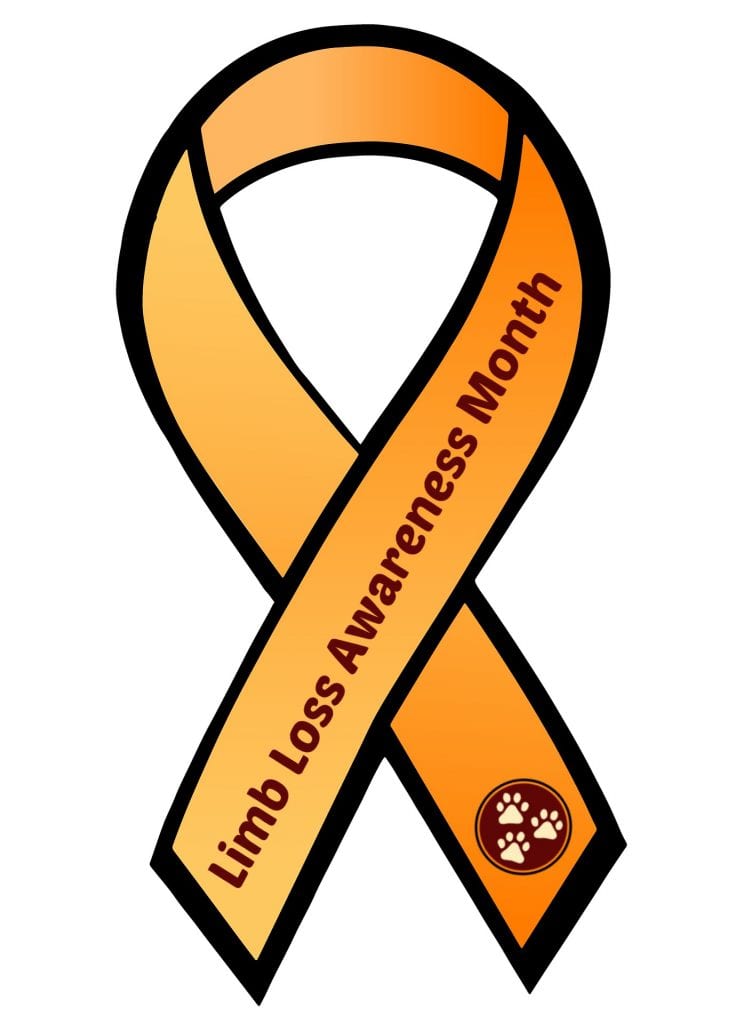 Human and animal amputees share a bond that able-bodied people do not understand. Through the years, we have met human amputees who bonded with Tripawds Spokesdog Wyatt Ray, watching him with joy and commenting on how well he gets around. Animals are such great teachers when it comes to living with one less limb!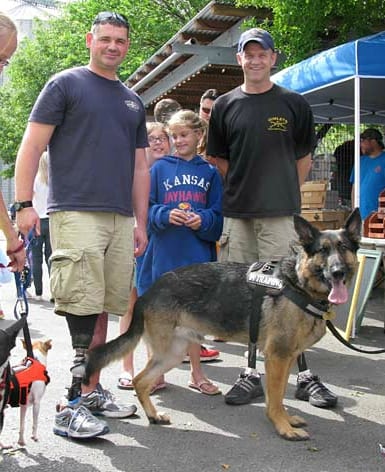 Whether you are owned by a cat or loved by a dog, this is the best month of the year to share your Tripawd hero's story with the world. Let's all show how animals can help us heal and move forward when coping with limb loss, or any of life's major challenges.
Give a shout out to the Amputee Coalition of America;
tag your stories #LLAM on social media
And show the world that all amputees
are strong, resilient and awesome!