It's here! Today amputee pets and their people celebrate TriDay 2020, the best day of the year to share Tripawd Awareness. Ready to join the fun?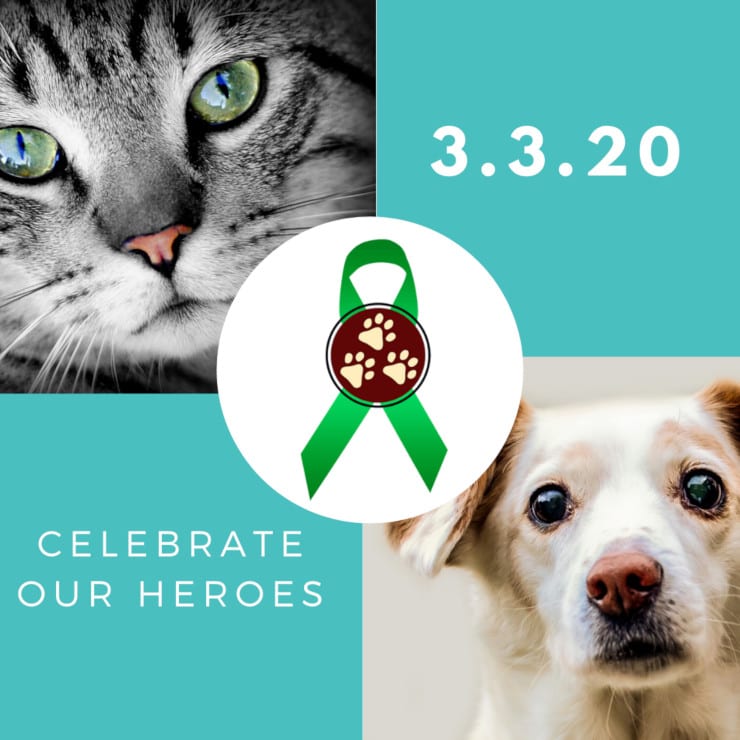 Amputee Pets and People Celebrate TriDay 2020 to Win Fun Prizes!
Calling all Tripawd Heroes and Humans: today between 9 am and 6 pm Pacific, if you share your story with the world you can be entered in a fun contest to win some bling!
STEP 1: Share your Tripawds story in
one

of the following places:

In this Discussion Forums post, "Share Your Story: TriDay 2020"

On our Instagram channel

Or on the Tripawds Twitter stream.

Stories must be at least:
200 characters on Twitter
100 words on Instagram, Facebook or in the Tripawds Discussion Forum
STEP 2: Tag us on social media, along with "#TRIDAY2020"
Forums users can skip this step. Your tag will alert us that you have entered the contest. Forums users can skip this step (we will re-share your Forum post on our Facebook page).
STEP 3: Once your post is shared on our Facebook, Instagram or Twitter page, ask your friends and family to share that post.
The person with the most shares of our post about your 3-legged hero
by 6pm Pacific on 3/3, wins the contest!
Win Cool Tripawds Prizes for Tripawd Awareness!
The top three people with the most shares will win prizes including:
FIRST PLACE: A special gift pack filled with a Tripawds sticker, button, magnet, and a free Tripawds bandanna.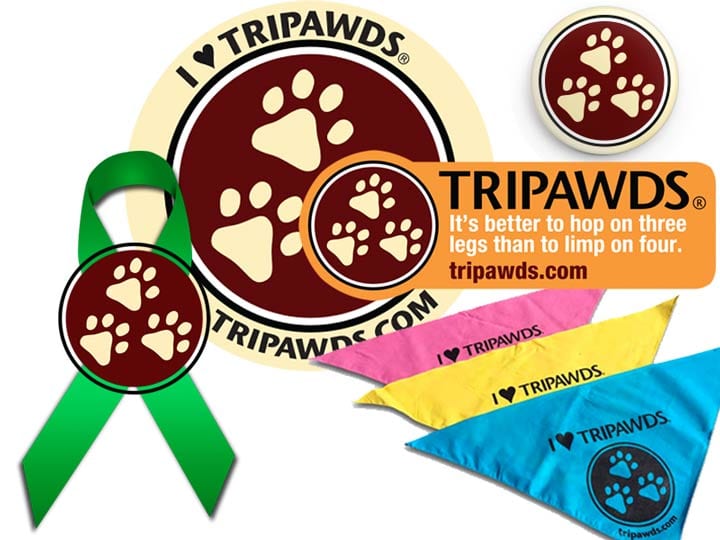 SECOND PLACE: A Tripawds 3-paw sticker and button.
THIRD PLACE: A Tripawds 3-paw sticker.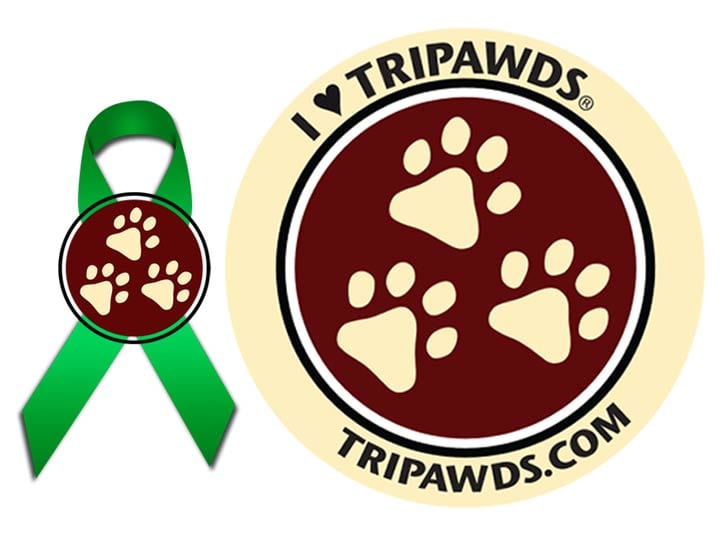 Today's three TriDay 2020 winners will get featured in an upcoming Tripawd Tuesday spotlight on the Tripawds News blog.
Let's all take time to help amputee pets and people celebrate TriDay 2020! We can make the most of it by sharing our Tripawd love story and telling the world "It's better to hop on three than to limp on four!"