It's a blast from the past everypawdy! Longtime Tripawds supporter Denna (@TPodMom) answered last week's call for Tripawd Tuesday stories and updated her TriPod Tripawds Blog too! Take a minute to get reacquainted with her amazing TriPod, a hero dog making a difference for pets and people in California and beyond.
Meet TriPod, the Sugar Face Therapy Dog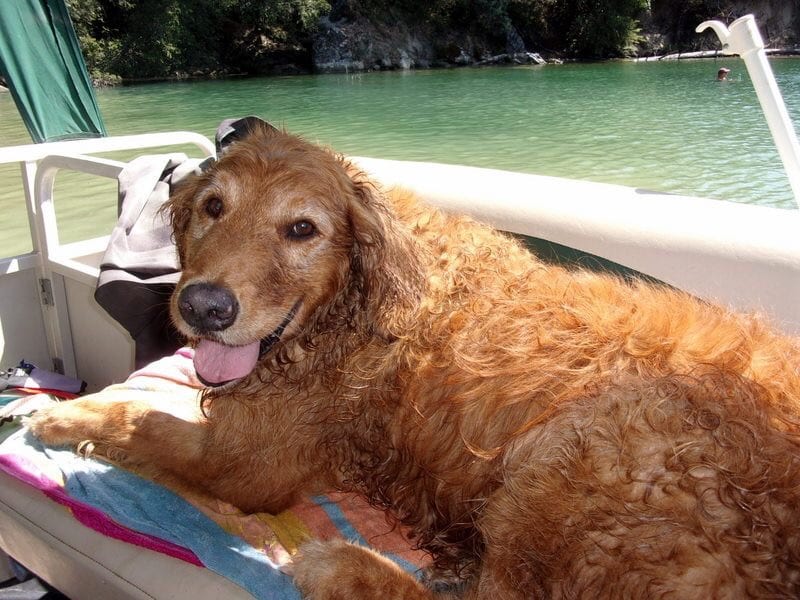 TriPod was born a natural Tripawd and has been living life to the fullest, one hop at a time ever since.
This handsome boy is now 9 years old and has slowed down a bit and has the start of a mature sugar face guy. But his amazing loving and sweet personality only grows with age. He has never met a stranger.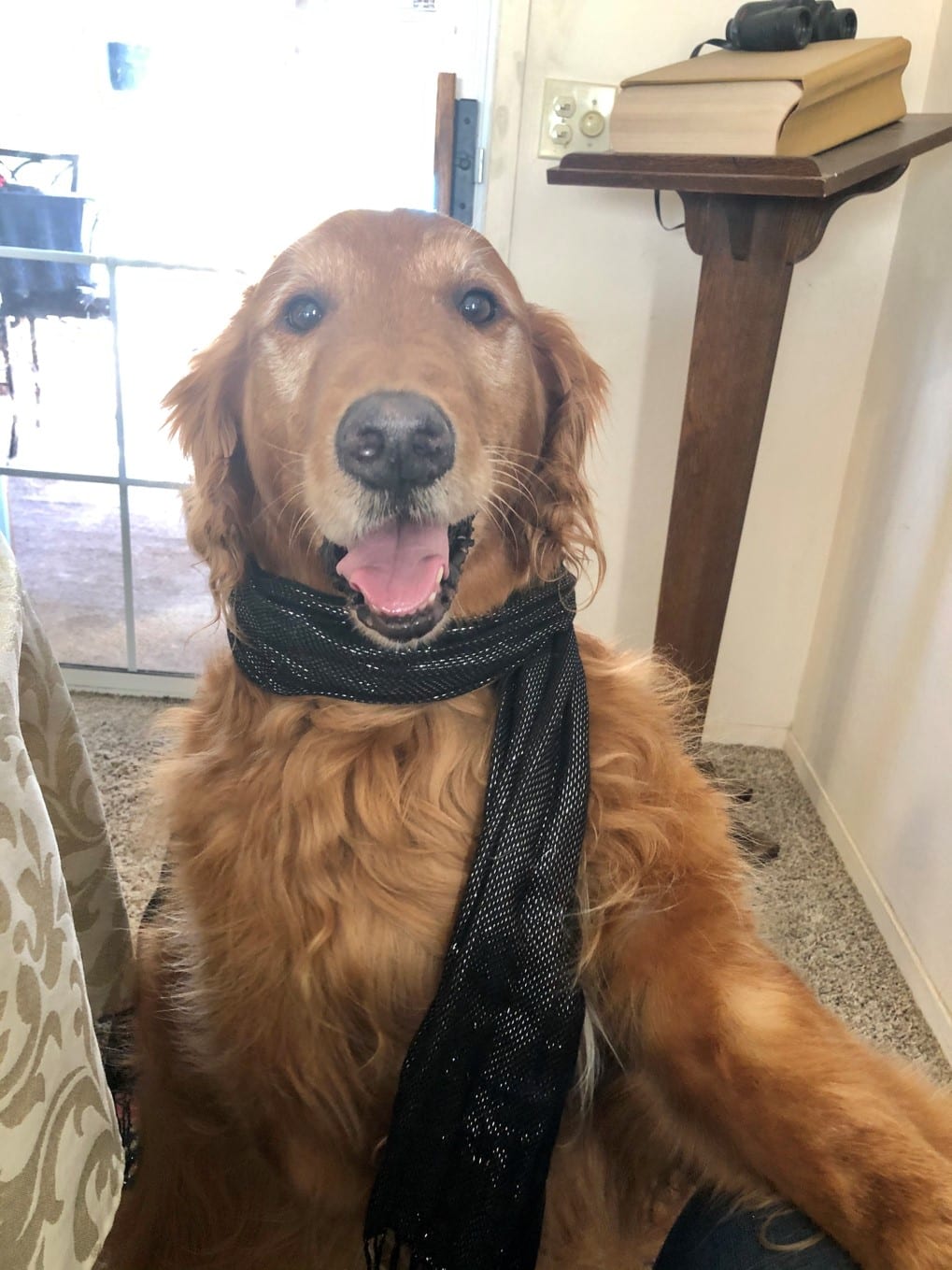 We are a certified Therapy Dog Team with the Alliance of Therapy dogs and we do a couple of visits a month here locally. TriPod loves his "work" but I have to be sure he doesn't over do it.
We have been absent from the Tripawds site for awhile now but even though we haven't been active on the site we are strong supports of this amazing community. It is definitely a one of a kind place where it feels more like family that just another forum. We all share a common factor with the love of our "special" pets.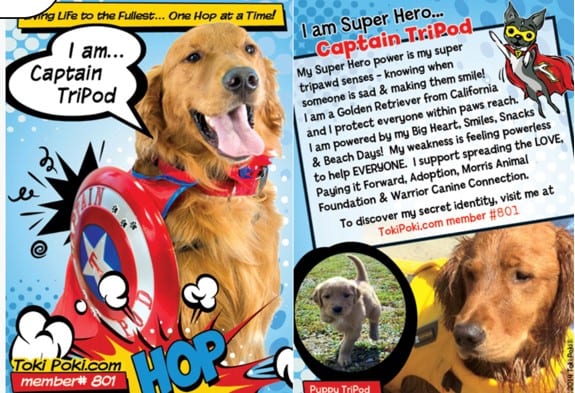 TriPod loves to swim and in the summertime we setup a pool for him in the backyard. He gets in and out as he pleases but if it were up to him he would just stay in it most of the day.
I just love this boy so much…..he is the joy of my life ❤
He will continue to "live life to the fullest…..one hop at a time" and praying it is for a lot more years!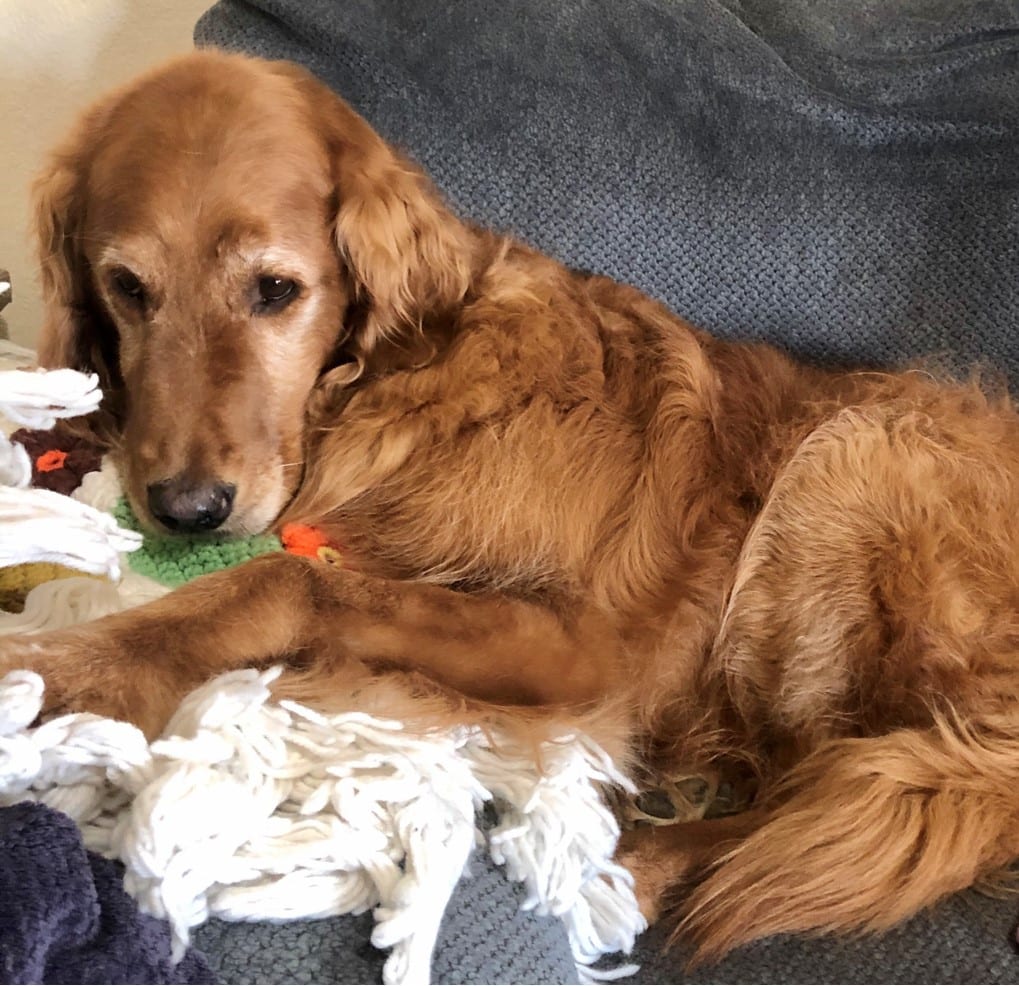 — TriPod & Denna
Share Your Tripawd Tuesday Story!
Each Tuesday, Tripawd amputee pets from around the world can enter for a chance to be "Tripawd of the Week." Just share your story in a few words and you're in!
Whether you are a bonafide registered Tripawds member, or part of our Facebook, Twitter and Instagram communities, we want to tell the world about your three-legged cat or dog.
Share Your Tripawd Tuesday Story in 3 easy steps:
In a short paragraph or two (or longer if you'd like!), describe your three-legged hero's story. Include a photo, video or both.
Got a Tripawds Forum topic and/or Tripawds blog that you started? Be sure to include that link too! Of course let us know any social media handles that feature your Tripawd.

Then send your story to us via email, Facebook Messenger, or direct message us on Twitter or Instagram.
We publish a new Tripawd story each week. It's time for yours to get featured!