Humans nearing end-of-life have nursing homes and hospice caregivers to ease the transition. But pets? We are their all-in-one nurse, nursing home and pawspice aide. The pet caregiver burden cost can be high if we aren't ready for it. Here's how to prepare.
The emotional cost of caring for an ailing pet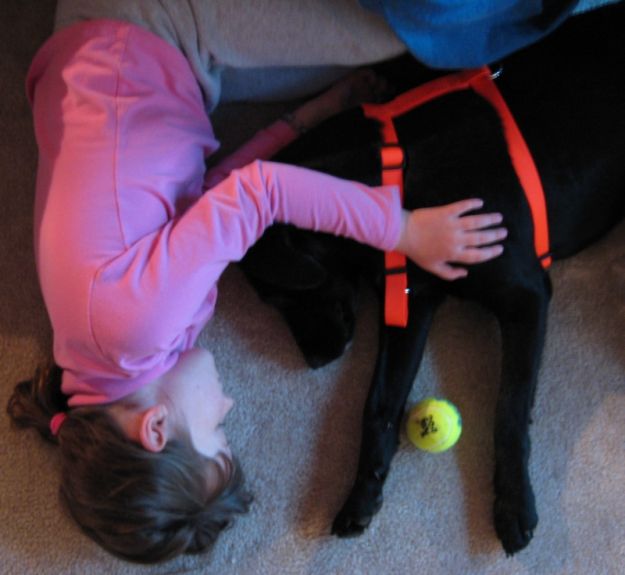 Dying is not a pleasant topic. But we are at a crucial time of year, because pet euthanasia rates go up during the holidays. So let's talk about it now, to honor the love our animals have given to us, and provide the farewell they deserve. Knowing what to expect as a pet caregiver is key.
Recently at the Wild West Veterinary Conference, we attended an important lecture by Mary Gardner, DVM. As the co-founder of Lap of Love Veterinary Hospice, Dr. Gardner had endless wisdom and suggestions to help ease the pet caregiver burden.
"People say that old age is not a disease. But old age brings on dis-ease," she said. "There's a lot that goes on as they age and it's going to affect their quality of life, and also the family's quality of life."
We are always going to be the pet hospice nurse.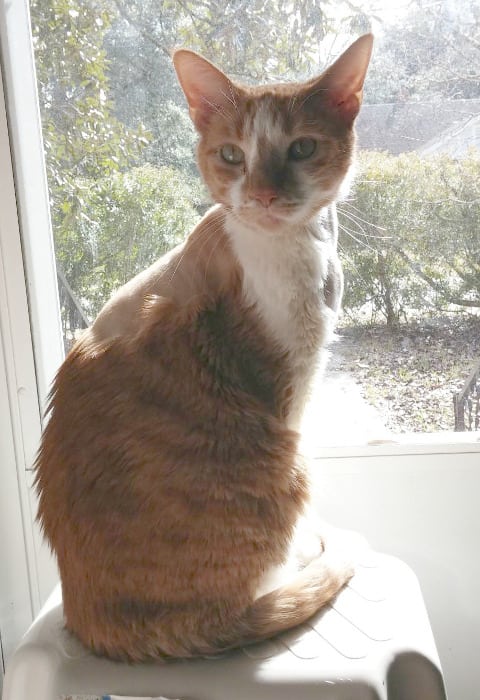 Pets are living longer, but the reality is that technology is not going to save us from the physical and emotional toll of caring for ailing, elderly pets. Unlike ailing humans, who can receive IV drips of pain medication at home, or go into a nursing home when they become incontinent, our pets just don't have that option–and probably never, will says Dr. Gardner. Our dogs and cats are always going to need hands-on home care and we are always going to be their hospice nurse.
Unfortunately, most of us are unprepared. We are undertrained, and have little emotional support and choices during this stage of our pet's lives. Basically we suck it up and take care of our pet, or we opt for euthanasia. Both take great tolls on our mental and physical health.
Caring for an ailing pet affects our mental and physical health.
Dr. Gardner says it's not uncommon for pet parents of ailing animals to experience anxiety, depression and susceptibility to illness. Friends who don't understand the bond we share will abandon us. Someone in our circle will inevitably slap us in the face with the obscene "It's just a cat / dog" comment.
We may also be afraid to leave our homes, out of fear something will happen to our furbaby. Yet, we don't want to have anyone visit because we may be embarrassed about the mess our pet's incontinence is making. The fear of being judged by others is real, and it happens.
A 2017 pet caregiving study shows that pet caregivers experience the same levels of anxiety and depression as those caregiving for an ailing human. We will have an even greater level of stress and pain, since we have limited choices and must face the guilt associated with making the euthanasia decision.
"The emotions that you go through when caring for a human family member are exactly the same as when you're caring for a pet," says Dr. Gardner.
Three Ways to Ease the Pet Caregiver Burden
Our pet's end-of-life journey will never be easy, but we can take measures to lessen the toll.
Step 1: Form a caregiving team. Veterinarians and families have to come together to become the ailing pet's hospice nurses. Give every member of the family a job to do. Create an online Care Corral Support Group for your pet to engage family members in the process. Meet weekly to measure your pet's quality of life. And lastly, try not to transfer your pet caregiving burden onto your vet. They are your ally, and want to help.
Step 2: Create a safer palliative care environment in your home. Make your pet's life easier with some simple adjustments. For example, if you don't have raised feeder bowls already, get some. Put nightlights low to the ground so your pet can see at night. Set up pheromone dispensers to create a calmer environment. Traction is also key. Ask your vet to help apply PawFriction or Dr. Buzby's toe grips to your dog's paws, and stick traction tape on any slippery staircases. Basically, make your home safer for your pet and you will reduce the risk of an additional stressful event.
Step 3: Get social support. Talk to members in our Coping with Loss Discussion Forum topic. Look for local pet loss groups and resources to talk about your anticipatory grief. Start a relationship with a hospice veterinarian and learn about how to assess quality of life. Finally, ask your vet if they can offer occasional respite services in the way of home care visit and overnight pet sitting to give you an occasional break.
Being our pet's primary caregiver at the end stages of life is a huge responsibility. But after all that our dogs and cats give us during their short time on earth, it really is the least we can do to honor that experience.
Recommended Reading for Pet Caregiver Burden and Grief Support
Learn How to Prepare for Pet Loss Before it Happens
Visit PetCaregiverBurden.com to better understand your stress and how to make the most of the time you have left with your beloved animal.