Prepare for Tripawd cuteness overload today. Through the years a few members have asked if it was safe to let a Tripawd dog deliver puppies (and we suspect that a few Tripawd cat parents may wonder the same thing). We didn't know of any success stories, until now.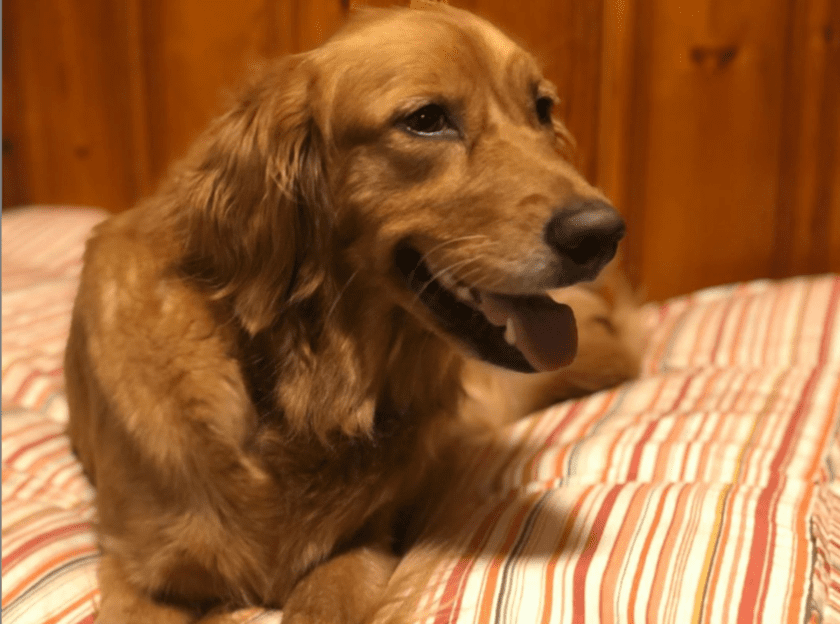 She Didn't Know if it was OK to Let Her New Tripawd Deliver Puppies
Meet Klaire. This lovely lady lost her leg when she was struck by a drunk driver on July 12. Her mom, Jamie Elizabeth, explains the terrible tragedy as follows:
"Two hours before the accident in all the chaos while setting up for our daughter grad party we found my father in laws farm dog and Klaire together. Well the ER vet said with all the trauma nothing would become of it . . .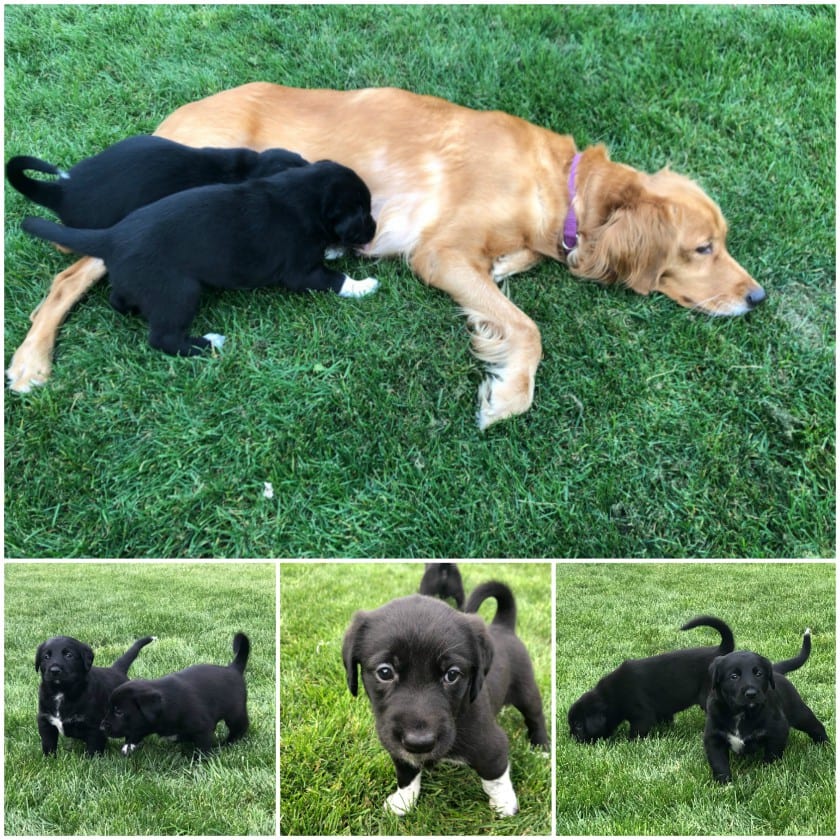 but low and behold 61 days later we are blessed with these 4 little pups. Such a silver lining in all of this. ❤️
A Long Road From Amputation Recovery to Giving Birth
Obviously we want everyone to make sure their girl dogs are protected against unwanted litters. But we also know accidents happen. When they do, well, it seems that it would probably be OK to let a Tripawd dog deliver puppies. New mom Klaire proved she could, on September 13th.
Jamie continues . . .
I wasn't even sure if it was possible because I couldn't find anything online about it but she's done great. We have still had to make special adjustments for her like the whelping box. I had to tape card board around the sides and leave one size shorter because with her missing hind leg she's unable to hop out as well as a four legged dog. But all and all it's worked out so far!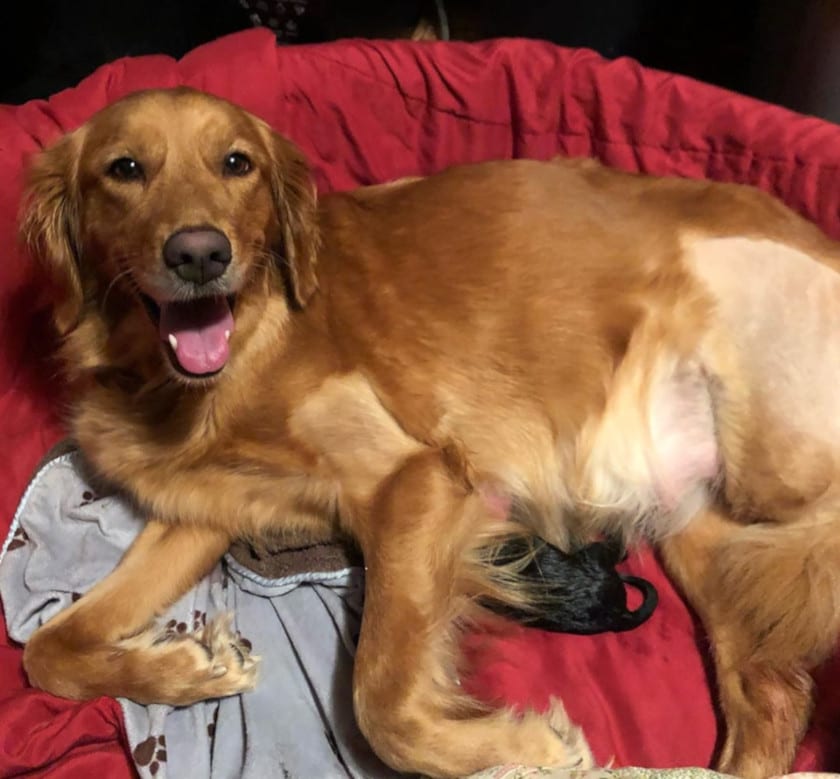 It wasn't always rainbows and puppy dog tails for Klaire. She barely recovered from amputation surgery when it was time to let this three-legged dog give birth. She had four Golden Retriever/Australian Shepherd/Border Collies puppies, says Jamie.
It's been such a rough few months. She fell one day post surgery and split her stitches open and had to have her wound stapled and restitched, rushing back to the surgeon I was really worried she was going to bleed out. These pups are such a silver lining for all this.
If you suspect your Tripawd female is pregnant, please seek veterinary assistance as soon as possible. We aren't vets, and we are not sure if giving birth is possible for all Tripawd female dogs (or cats, for that matter). It's wise to check with your veterinarian soon after you suspect a litter is on the way.
And if it was safe to let your own three-legged dog give birth to a litter, we would love to hear more about your Tripawd pregnancy experience in the comments below.