When you begin the Tripawd journey, the future seems bleak. But Opal the cat's mom can tell you, things really can get better! Today for Tripawd Tuesday, we'll walk you through her journey and celebrate Opal's remarkable recovery from a dog fight.
Opal the Cat Survives Dog Fight and Thrives on Three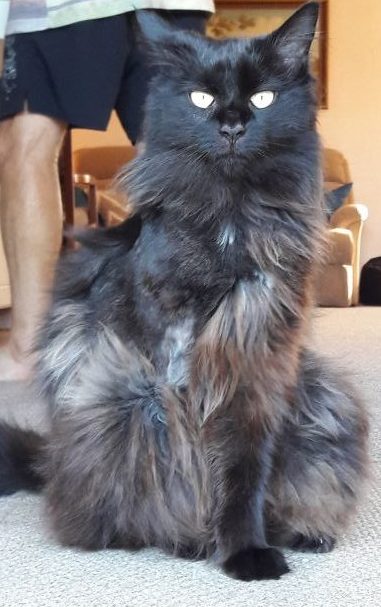 When delphi posted for the first time in our Three Legged Cats Discussion Forum, she was so frightened for Opal's future. Here's what this New Zealand-based member said on January 18:
I just worry that this is going to put her through so much trauma, so much more than she has had already and it is cruel, I don't want her to suffer, she doesn't deserve that. I guess I would just like some reassurance that I have made the right call for Opal. — READ MORE, Need Reassurance
Like all new members, delphi couldn't see how her beloved cat would be happy on three. But by June 1st, Opal's new life as a Tripawd Cat was well underway. Here's how she and her humans turned a terrible situation around for the better:
"I wanted to give you all an update on Opal. She is doing wonderfully. It is amazing how resilient these animals are. I am struggling to keep her weight down, Opal loves her food and since losing a leg it is like she is obsessed with it! But she is moving around freely, walking is still a little difficult, running is much easier for her it seems, lucky for her she is a lazy bones. She was always a chatterbox but since losing the leg her talking has become something else! Drives us all a little crazy.

Opal spends most days outside, especially now it is cooling down, she loves winter, but she comes in every nite around 10pm and spends the nite indoors. She doesn't wander far, occasionally I see her in the bark garden out the front but as rule she stays out the back either snoozing under the deck or on the shoe box. We made a hole in the fence to the neighbours next door where she used to spend a lot of her time, she does go through it but stays close to the hole so it a quick trip home.

I worry about her jumping, but she is a cat, so what can you do?! Getting up is fine but watching her jump down is hard, I help her out when I can. Overall most things she is capable of doing and she is as happy as ever. She loves tunneling (cat tunnel) and my friend brought her a get better red squeaky mouse which she adores chasing and throwing in the air.

One more thing, her fur has grown back completely, you can hardly tell a leg is missing.
Thank you all once again for your kind words of encouragement and help."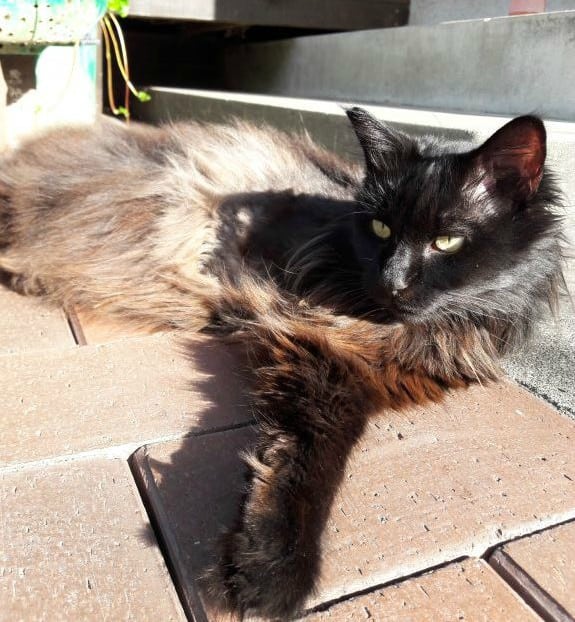 Opal's six month transition to life on three legs wasn't easy, but it does show that animals do much better than humans expect. If you are new to this journey, we hope her story gives you hope for the future so that some day you can share your own three legged cat or dog's inspawrational story with the world!
Read All Tripawd Tuesday Stories
Your Pet Can Star in Tripawd Tuesday
Each Tuesday, Tripawd dogs, cats and other critters from around the world can enter for a chance to be "Tripawd of the Week." Just share your Tripawd's story and you're entered to win! On every Tuesday of the week, tell us about your three-legged hero. Just follow these easy steps:
In a short paragraph or two (or longer if you'd like!), describe your three-legged hero's story.
Include photos or links to videos already uploaded to YouTube.
Include a link to your Tripawds Forum topic and/or Tripawds blog, social media handles, etc.

Email your story and photos

to us.
All entries must be received by Saturday at 11:59 pm. One Tripawd story will be selected at random to be featured the following Tuesday.