If your Tripawd dog lost a leg to cancer, you've probably wondered what you could have done differently to prevent the disease. Many factors can influence canine cancer's development and some studies even show that an animal's age at the time of spaying or neutering can increase their risk of certain cancers. Today, spaying and neutering a puppy is a more complicated decision and thankfully Dr. Nancy Kay's new campaign, Spay Neuter Advice is here to guide us.
The Cancer Connection with Early Spay Neuter
"Since the publication of recent research highlighting some drawbacks to canine spay/neuter, particularly when performed at a young age, I've been fielding lots of questions from folks trying to figure out what to do in terms of neutering/sterilizing their own dogs," writes Dr. Kay in her announcement. As a result, Spay Neuter Advice was born.
The early spay neuter debate probably dates back to 2002 when a study on Rottweilers, revealed that dogs neutered at a younger age were more likely to develop osteosarcoma, the deadly cancer that has touched many Tripawds families. The study was the first of many to come that scientifically documented the health and behavioral issues associated with neutering at an early age.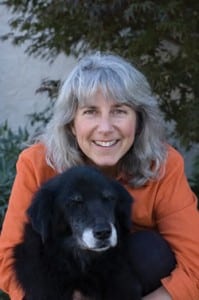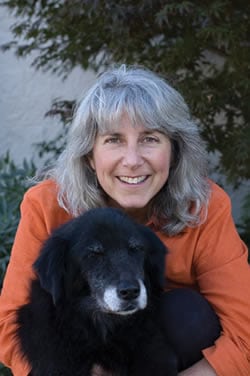 Unfortunately, many American veterinarians rely on disproven spay neuter dogma when discussing the subject with clients. For instance, many vets still tell clients that early spay neuter keeps male dogs from acting aggressively, yet this myth was put to rest in a 2014 study:
Dogs neutered before 6 months of age demonstrated a higher incidence of various behavior issues including: separation anxiety, fear of noises, timidity, aggression, and submissive urination. The younger the dog at the time of neutering, the earlier the age of onset of behavior issues. — Dr. Nancy Kay
Spay Neuter Advice for Pet Parents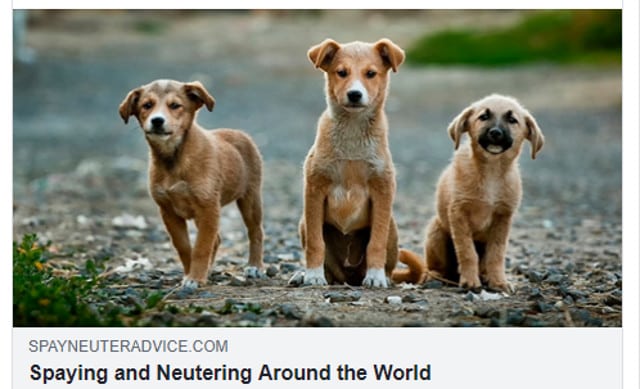 As America's favorite pet parent advocate, Dr. Kay's new project examines early spay neuter studies in an easy to understand format for the average pet parent. Instead of digging through complicated abstracts and research, Spay Neuter Advice does it for us in ordinary language.
From Goldens to Labs and more, she explains how veterinary scientists are learning which breeds are more susceptible to early spay neuter problems ranging from cruciate ligament tears to obesity to cancer, depending on the age at which they were neutered.
Spay Neuter Advice educates us with the facts so that we can have an intelligent conversation with our vet when trying to decide if we want to spay or neuter the next puppy that comes into our life. We learn things like:
Summaries of recent spay/neuter research
A glossary of spay/neuter/sterilization terminology
A tool to help make the best choice possible,
Descriptions of various spay/neuter/sterilization surgeries (and there are several to choose from these days)
A blog featuring highlights of the most up-to-date spay neuter research and projects
And how we can consult with Dr. Kay directly to help us reach a spay neuter decision for our next dog
"Prevention of unwanted litters trumps all other concerns," she explains, but if we as pet parents can accept the responsibilities of a non-neutered or spayed animal, we should consider a careful review of the spay neuter debate.
"As an informed and responsible medical advocate, you have a great deal to consider when determining if, when, and how to neuter your dog.†— Dr. Nancy Kay
Take time to visit Spay Neuter Advice and make it your first step toward ensuring a healthy life for all of your future dogs.
Recommended Reading:
Tripawds Discussion Forums: When To Spay Neuter (or Not?). Dr. Kay Helps Us Decide.
Understand Vetspeak with Speaking For Spot